# of Books Read: 10
# of Pages Read: 3,435
Favourite Book(s): The Immortalists, Eleanor Oliphant is Completely Fine, I Am I Am I Am
They Both Die at the End by Adam Silvera
I now have a better understanding about the hype surrounding Adam Silvera. I really loved the characters and the idea behind the Death Cast. I want to read another one of his books really soon- I am leaning towards History is All You Left Me! You can read my full thoughts here.
Crazy Rich Asians by Kevin Kwan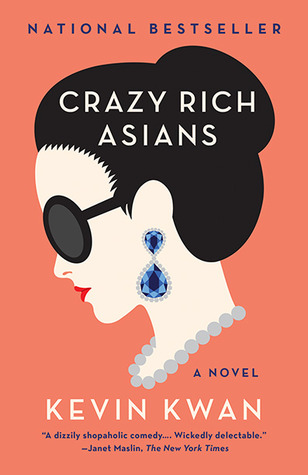 This book was so fun! I could not put it down! I really was not expecting to love it as much as I did, and I can not wait to see the movie. I loved the setting, the hilarious cast characters, and how funny it was! Read my full review here!
The Wedding Date by Jasmine Guillory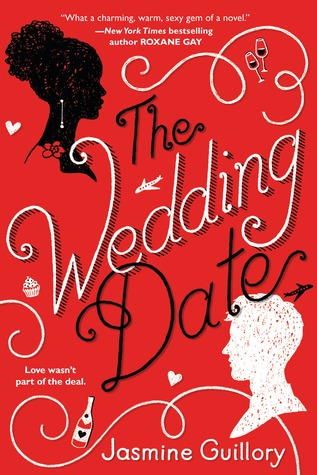 This was the perfect book to read around Valentine's Day! It also had one of my favourite tropes- a fake to real relationship! Even though it started out as fake, the relationship felt very authentic. A lot of the problems they face and the insecurities that they have are struggles that the majority of people are confronted with in real relationships. My review is here!
The Dinner by Herman Koch
I wish I had enjoyed this book more! It had a lot of potential but it all fell flat for me. I was never invested in what was happening and I really wanted to be! I can understand why people like it but I just don't enjoy reading a book full of characters with no sense of humanity.
The Immortalists by Chloe Benjamin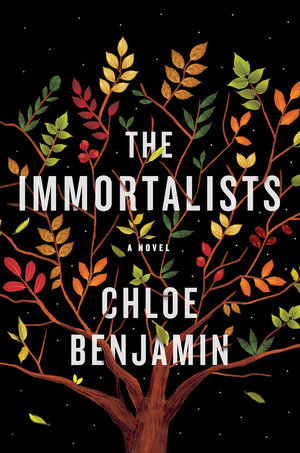 Wow this book was just as beautiful as its cover! I love stories that center on families especially when they focus on sibling relationships. This is a book that brings about a lot of philosophical questions. It made me question whether or not I would want to know the day that I was going to die, and how that knowledge would affect the way that I would choose to live.
Eleanor Olipant is Completely Fine by Gail Honeyman
This book is officially an all time favourite. I will always have a soft spot in my heart of Eleanor- I just adore her! It was such a joy getting to know her character and seeing her growth throughout the book. I also loved her friendship with Raymond- it was beyond charming!
I Am I Am I Am by Maggie O'Farrell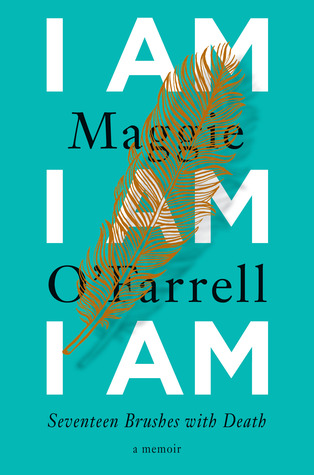 I used to read a lot of memoirs, and this book reminded why I love them so much! It was so interesting to learn about the authors life through her near death experiences. It was surprisingly insightful and inspiring. I was definitely not expecting to tear up at the end.
The Light We Lost by Jill Santopolo
Ugh this book… I have such mixed feelings. The pace was excellent and I read it very quickly but I had a few problems with it. I found the narrator to be selfish and immature. I thought that it glorified some things I disagree with and therefore I just could not root for the relationship or care about what happened to them. I also found it predictable…
A Wrinkle in Time by Madeleine L'Engle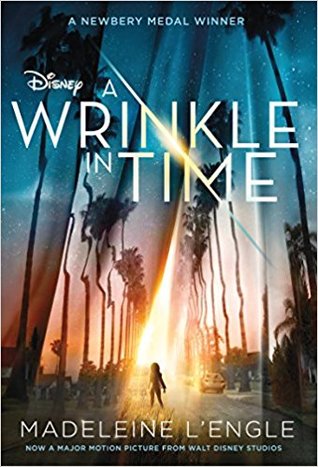 This is a book that I wish I had read when I was a kid! It is so magical and whimsical! I would have loved it when I was young. Don't get me wrong, I still thought it was great, but I think I would have loved it that much more at ten years old! I think it is going to be a really great movie and I can't wait to see it!
The Queen of Hearts by Kimmery Martin
I am a huge fan of medicals dramas but I have never delved in the world of medical drama books before! This book has opened a whole new world of fiction for me! Kimmery Martin is now only an author, she is also a physician, and that is quite apparent when you read The Queen of Hearts. This woman knows what she is talking about! I loved that there was an element of mystery, and both of the protagonists were dynamic! I am happy to report that the story itself match this stunning cover!
I am really happy with my reading this month! I read a couple of books that I was disappointed in, but I also found new favourites! I also finally read an Adam Silvera novel, and read checked A Wrinkle of Time off my TBR! It has been very productive!
Thank you so much to Penguin Random House Canada for sending me The Wedding Date, The Immortalists, I Am I Am I Am, and The Queen of Hearts in exchange for an honest review!