I have done so many book tags at this point that I have turned to booktube for ideas. I found this one of Ariel Bissett's channel. If you have any fun bookish tags that I could do, please share them with me in the comments!
What book would you make everyone read?
Never Let Me Go is probably the book that I recommend the most. I think that everyone can take something away from it and that it has a lot of important things to say. It is also beautifully written and poignant. There are many books I love but I don't think would be for everyone, Never Let Me Go is not one of them. It can be a tough read, but it is worth every second.
What would you abolish in book construction?
I have to go with movie adaptation covers. I would rather have the original cover over anything. Traditionally, they have been so over the top and kind of ugly. I have to say though, there have been some amazing movie covers lately. One that stands out as a favourite is the one for The Hate U Give- so perfect!
What author would you commission to write you any book?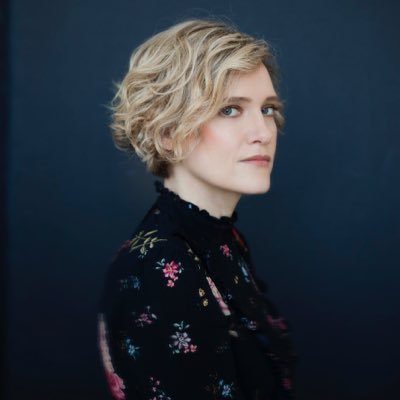 Heather O'Neill is probably my favourite author- her writing is so atmospheric and lush. There is no one who can create a sense of place quite like she can. Her settings and characters have stayed with me. Her books come so close to my ideal novel, so of course I would want her to write a book for me!
What book would you demote to the library basement to make room for new books?
I think I have made it pretty clear how much I dislike The Light We Lost. I read it when it first came out in 2017 and it still makes my blood boil when I think about it. I am so thankful that I haven't read a book I disliked so much since then.
What cover artist would you commission to make a mural?
Grace Han
I didn't realize that Grace Han designed these three cover. They are not only books that I absolutely loved, but they have some of my favourite covers as well. Han is incredibly talented and her work speaks to my aesthetic. Now that I have found her, I will definitely be following her career. She would make such a bright and gorgeous mural!
What characters face would you put on a coin?
I mean, this is such an obvious answer, but how could I now say Evelyn Hugo?! She is one of the most dynamic, flawed, and memorable characters of all time. She would be so gorgeous on a coin! Can we make that happen?
What book would you award the "Ruler of Books" 2019 Prize to?
The Nickel Boys was one of my favourite books of 2019, and I think that if I could pick one book from last year to put in everyone's hands it would have to be this one. Colson Whitehead is going to be a legendary author. I will read anything that he writes. He has important things to say and says them in such a moving and powerful way.