This will be my last "new year" related post- I promise! I found this tag on the blog A Full Time Nerd and I couldn't resist. It is one of those tags that will be fun to look back on at the end of the year.
An author you'd like to read that you've never read:
These are the three Grady Hendrix's novels that I currently have on my TBR, and I am excited about all of them. I have only heard incredible things about My Best Friend's Exorcism, and there is something so original about Horrorstor. That said, I think it is The Southern Book Club's Guide to Slaying Vampires that is giving me the push to finally pick up something by Hendrix this year. I am so ready for vampires to come back!
A book you'd like to read:
This list could be endless, but The Great Believers is one book I would really like to prioritize reading in 2020. I actually have a copy from Page Habit (what ever happened to them?!) that is annotated by the author. I have this gut feeling that it is going to become an all time favourite book and I think I have been saving it for some reason.
A classic you'd like to read:
Can you believe that I have never read Wuthering Heights? I received this gorgeous edition as a Christmas present so now I have no excuse not to pick it up. I know that so many people say this is their favourite classic. I need to know what all of the hype for Heathcliff is about!
A book you'd like to re-read:
I am not much of a rereader, but the book that instantly came to mind was Tin Man by Sarah Winman. There is something about this short novel that has left a long-lasting impact on my soul. It is the book that made me realize how much I love almost love stories. There is something so relatable and devastating about them. I would love to experience Ellis and Michael's story again.
A book you've had for ages and want to read:
This is something I have been thinking about a lot lately, and I even wrote a blog post about the backlist titles that I want to read in 2020. The one book that stands out on that list is American Gods by Neil Gaiman. I have had it sitting unread on my shelves for at least five years and it is getting ridiculous at this point!
A big book you'd like to read:
Pachinko is another book that I have had on my TBR shelf for far too long even though I know I am going to love it! I think the sheer size of it is what stops me from actually picking it up. Looking at it now, it is 500 pages, which is actually shorter than I had originally thought!
An author you've previously read and would like to read more of: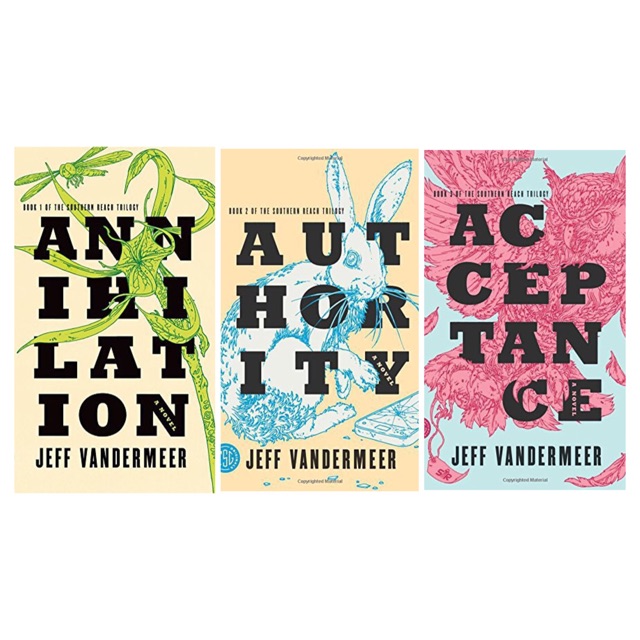 I have only read Annihilation by Jeff Vandermeer, and it was so weird and unlike anything else I have ever read. I have come to the realization that I am a fan of weird books that are doing something original. Vandermeer has quite a backlist, which I would love to dive into. I think the first thing I need to do is complete the Southern Reach trilogy.
A book you got for Christmas and would like to read:
Ideally, I would like to read all of the books I received for Christmas by the end of 2020! That said, Know My Name is a book that I know will be difficult for me, but I also know it is a book that I have to read. I am looking forward to taking my time with it this year.
A series you want to read from start to finish:
This made me laugh because I already know this isn't going to happen. I am the worst at completing series! I am very curious about the Truly Devious series, and I would like to at least read the first book at some point this year. I know that the final book in the trilogy comes out later this month, so who knows, maybe I will fall in love with the first book and will want to binge read it. Stranger things have happened!
A series you want to finish that you've already started:
See my previous answer where I mentioned the Southern Reach series. Another series I would like to catch up on is the Wayward Children series by Seanan McGuire. I have only read the first three, and I know that the fifth book was just published. It is such a whimsical and surprisingly dark series that brings me a lot of joy!
Do you set reading goals? If so, how many books do you want to read in 2020?
I set very broad and basic reading goals for myself- that includes everything from reading more SciFi to focusing more on quality vs. quantity. Every year I set my reading goal on Goodreads to 52 books. I more than doubled that in 2019, but I never want to put pressure on my reading. It is supposed to be fun and I would hate to turn reading into a competition.