I found this tag on Meggy's blog, Chocolate 'n' Waffles. It is no surprise that I have fallen in love with audiobooks in the last year and I was thrilled to find a tag that gives me an excuse to gush about them!
HAVE YOU ALWAYS LISTENED TO AUDIOBOOK OR WHEN DID YOU BEGIN?
I am relatively new to audiobooks having listened to my first one in February of last year. My first audiobook was The Dinner by Herman Koch, and while I did not love the actually story, I thought that the narrator was brilliant and it opened my eyes (or eyes, rather) to a whole new way of reading. It was an absolutely gamechanger. The next audiobook I listened to was Eleanor Oliphant is Completely Fine- after that I was hooked!
WHAT IS YOUR FAVOURITE AUDIOBOOK?
Surprising no one- hands down my favourite audiobook is Daisy Jones and the Six by Taylor Jenkins Reid. This is a story that it meant to be told in the audio format. It is written like an interview and listening to it makes you feel like you are listening to a documentary about a real-life band. It is incredible!
WHAT IS MY LEAST FAVOURITE THING ABOUT AUDIOBOOKS?
My least favourite thing about audiobooks is a bit difficult to explain. I know that I am not alone in that certain genres/books work better for me on audio than others. I think there are certain cases where listening to the audiobook might have actually hindered my enjoyment of the novel and I would have connected better to the story had I read the physical copy. This might make for an interesting discussion post in the future!
WHAT DO YOU THINK IS THE DIFFERENCE IN EXPERIENCE BETWEEN PHYSICALLY READING A BOOK AND LISTENING TO IT?
In many cases, I feel as though the audiobook can bring the story to life in a way that is different than reading a physical copy of the book. A good example of this would be mystery/thrillers. An audiobook can add to the suspense and tension of a story in a way that reading a physical copy just can't. Both formats are awesome, but just different.
HOW AND WHEN DO YOU LISTEN?7
I listen whenever I get the chance- usually in the mornings while getting ready and in the evenings when cooking/cleaning. Audiobooks have made doing mundane chores much more interesting!
WHAT STYLE/GENRE DO YOU PREFER?
I, like many others, much prefer to listen to mysteries/thrillers than to read them physically. There is something about that genre that lends itself perfectly to audiobooks. I also love nonfiction on audio. The nonfiction novels I read these days are pretty much exclusively on audio. As a result, I am reading nonfiction more then ever before!
WHAT ARE SOME AUDIOBOOK/NARRATOR RECOMMENDATIONS?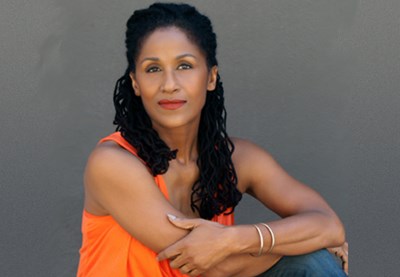 If I could only recommend one audiobook narrator it would be Bahni Turpin. She is hands down my favourite narrator and she has narrated some of my favourite novels, including The Hate U Give and The Underground Railroad.
I have had a post about my favourite narrators sitting in my draft for months now- I really should get to writing that!
What do you think about audiobooks? Do you have any favourites?