I have decided to start doing monthly non-bookish favourites. I think it is fun to talk about things other than books on this blog every once in awhile, and I figured this was a great way to do it! I will talk about all of the movies, TV shows, music, food, etc I loved during the month.
Rocketman
Okay… I am in love with this movie. I can not stop thinking about it! I have watched all of the behind the scenes stuff and interviews on Youtube. It has been a long time since I was this passionate about a movie. I have adored Taron Egerton since Kingsman (another one of my favourite movies) but I wasn't sure how he would do as Elton John… he killed it! And he has an amazing singing voice. The entire movie is just beautiful. You have to see it!

Dead to Me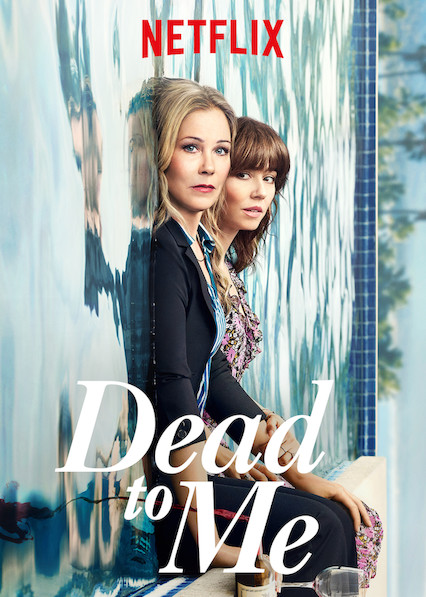 I am not quite done with Dead to Me, but I have really enjoyed what I have watched so far. It reminds me of Grace and Frankie in some ways, but with more of an edge. The acting is phenomenal and I am so intrigued to see where the story is going. I am thrilled that it was picked up for a second season!
Surprising no one.. I have really only been listening to the music from Rocketman so I will just leave these two clips here… You're welcome!
Montreal
I went to Montreal at the beginning of the month to celebrate my 30th birthday and it was incredible. It is such a beautiful city and there was so much to do! We ate at some amazing restaurants, went to a few gorgeous bookstores, and fell in love with Old Montreal. Everyone was extremely friendly and I will definitely visit again!
Toronto Raptors
I, like every other Canadian, became very wrapped up in the Raptors this month! It was amazing to see the entire country come together and support this team. It is not often that our teams win championships so this was exciting.
F.R.I.E.N.D.S Mug
My friend gifted me this mug for my birthday- how awesome is that? They also gave me the matching shirt. I have always been a huge F.R.I.E.N.D.S fan and can pretty much quote every episode, so this was the perfect gift for me! So clever and thoughtful!
Have you watched, listened to, or tried any of my favourites? What was your favourite non-bookish thing this month?
If you have seen Rocketman, let's gush together in the comments!