Top 5 Tuesday is hosted by the wonderful Shanah @ Bionic Book Worm.
I have said it before and I will say it again- I am horrible at completing series. It does not matter how much I love that first book, it will take me ages to get to the next book in the series if I ever actually do get to it. I know that I am not the only one who is like this and I am sure there is the potential for an interesting psychology study in that somewhere.
Golden Son (Red Rising #2) by Pierce Brown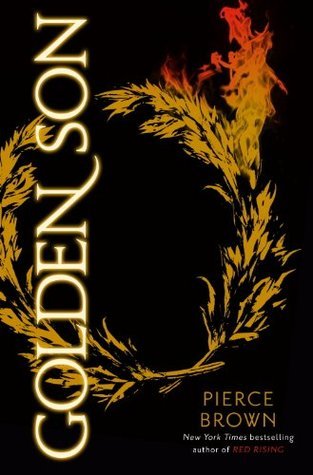 I read Red Rising around the same time I started this blog and I really loved it. There is so much action and political intrigue. The characters are also very memorable. I can not believe I read this book almost two years ago- it feels like just yesterday! I have been saying I want to read the sequel ever since… and I own it so really there is no excuse.
The Girl in the Tower (Winternight Trilogy #2) by Katherine Arden
The Bear and the Nightingale is such a beautiful and atmospheric book- one of my favourites! The ending was really interesting and I am so curious to see where the story goes in The Girl in the Tower. I have a feeling it is going to be completely different from The Bear and the Nightingale. I have only heard good things!
Thunderhead (Arc of a Scythe #2) by Neal Shusterman
I read Scythe last summer and it was a ride! I loved it much more than I was expecting to. It is very original and raises some interesting ethical questions. It also has one of the most memorable villains I have ever read. The third book in the series, The Toll, comes out in November and I would like to read Thunderhead before then.
A Closed and Common Orbit (Wayfarers #2) by Becky Chambers
A Long Way to Small Angry Planet is one of the best books I have ever read. It is the SciFi novel that I judged all of the other SciFi novels against. I have heard mixed things about the other two books in the series but I think it is almost impossible for them to live up to the first book. I will have to go in to A Closed and Common Orbit with lower expectations. That said, there are a lot of good ratings on Goodreads!
Crooked Kingdom (Six of Crows #2) by Leigh Bardugo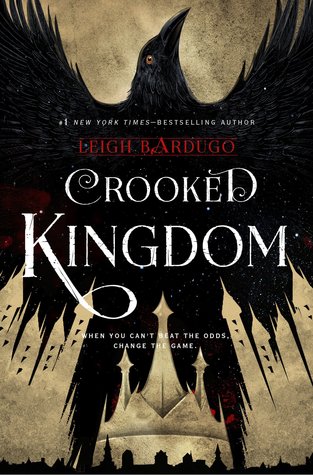 I have a feeling that I will get a lot of comments telling me I need to read Crooked Kingdom! I know! I thought that Six of Crows was really fun and I want to read more from these characters. I have been told that the sequel is even better and I am so ready for that. Is it strange that I kind of want to save this book for next fall/winter? There is something about this duology that makes it perfect do read during dark and dreary weather. Maybe I will wait for a rainy day!
Are you good at finishing series? If so, how? I need tips! If not, why do you think that is? It is an interesting phenomenon and I am curious to see if anyone has an theories.
What sequel do you still need to read?