Two weeks ago, I posted the first part of this post, which you can find here. Since then, I listened to a podcast that I love and the topic of Goodreads ratings came up. One of the hosts mentioned that if she sees a book on Goodreads that has an average that is less that 8.7 or 8.8, she won't pick it up. This is a common phenomenon among many readers who I have spoken to. The books I am sharing today have a Goodreads rating between 3.5 stars and 3.7 stars but I still loved them and I am happy that I picked them up. Check out the first post for books I loved with an average rating under 3.5 stars.
Truly Madly Guilty by Liane Moriarty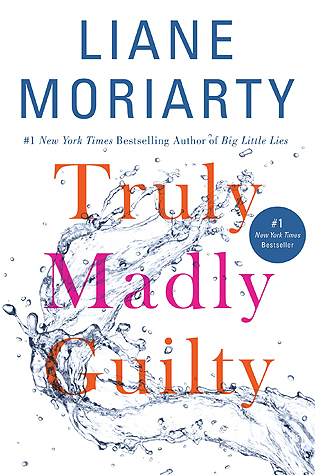 Goodreads Rating: 3.56
My Rating: 4
While I will admit that Truly Madly Guilty is not Moriarty's best book, I enjoyed it for what it was. Her books are always compulsively readable, and they help me out of a reading slump. I think that is part of the reason why this one got a higher rating from me- it was the right book at the right time.
Clock Dance by Anne Tyler
Goodreads Rating: 3.59
My Rating: 4
This is the only Anne Tyler novel that I have read, and maybe that is why I enjoyed it more than others seemed to- I had no expectations going in to it. I love that it was a slice of life story and that the protagonist was over the age of fifty- not a perspective that is often found in books. It is a more quiet book and I appreciated it all the more for that reason.
Lady Susan by Jane Austen
Goodreads Rating: 3.59
My Rating: 4
Admittedly, Lady Susan is not Jane Austen's best work but it is a lot of fun! I thought Lady Susan was a great character. She was manipulative and catty, but that made her all the more fun to read about! I also love that the book is told through letters, which I completely understand is not for everyone.
The Painted Girls by Cathy Marie Buchanan
Goodreads Rating: 3.61
My Rating: 4.5
The Painted Girls is a book I read and loved years ago. I really should talk about it more on my blog because it has stayed with me after all of this time. It is a historical fiction novel set in Paris in the 1800s following two sisters, and it is absolutely beautiful. Art plays a huge role in the story, which is something I have discovered that I love in books.
Swimming Lessons by Claire Fuller
Goodreads Rating: 3.60
My Rating: 5
This is one of my favourite books!! That said, I understand why Claire Fuller's novels are not for everyone. They are very descriptive and character-driven, there is not a lot of actually plot. There is an element of mystery but it is in the backdrop. There is something about her books that perfectly aligns with my tastes- I can't quite put it in to words.
Wild Beauty by Anne-Marie McLemore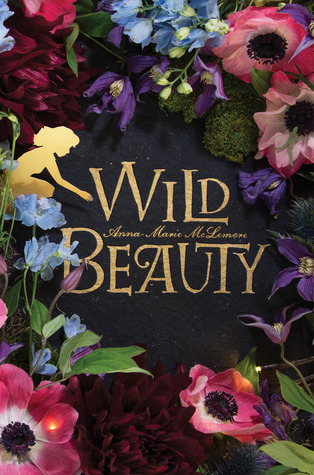 Goodreads Rating: 3.63
My Rating: 5
I have to say that I was surprised to find that Wild Beauty had a lower average rating. It was a book that everyone was talking about when it first came out. I think that the magical realism aspect of this book is not for everyone. I personally prefer magical realism to fantasy, but I know I am in the minority. I thought this book was as beautiful as its cover.
Bitter Orange by Claire Fuller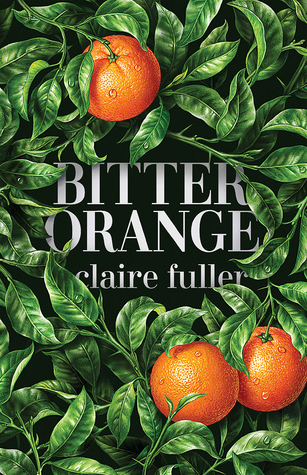 Goodreads Rating: 6.63
My Rating: 5
Another Claire Fuller book… This book has the potential to be my favourite read of the year! All the things I said about Swimming Lessons also apply here.
The Wonder by Emma Donoghue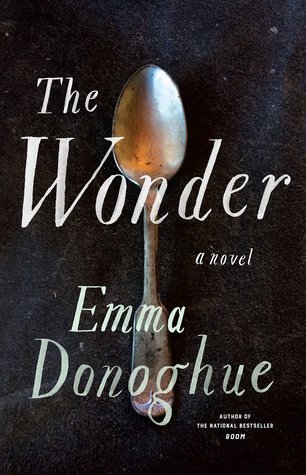 Goodreads Rating: 3.63
My Rating: 5
Another favourite… I think one of the reasons why this one has low ratings is because it is so different from Room, a book by the same other that is very much loved. I would never guess that these two books were written by the same author. The Wonder is very strange book and you spend a lot of the time wondering WTF is going on. I love it for that!