Top 5 Tuesday is hosted by the wonderful Shanah @ Bionic Book Worm.
I love that this month is all about Harry Potter! This week is all about MY HOUSE- Hufflepuff! Surprisingly, I had a hard time coming up with books this week.  I think it is because I am a Hufflepuff and I love a wide variety of books and I am not sure which ones would appeal to other Hufflepuffs and which ones wouldn't.  I tried my best!
Here are the Hufflepuff traits that Shanah shared:
They are hard working, determined, tenacious, loyal, honest, genuine, well rounded, fair and just, open minded, giving, good hearted, accepting, compassionate, practical, patient, unemotional, and dependable. Their loyalty is not given – it's earned.
A Man Called Ove by Fredrik Backman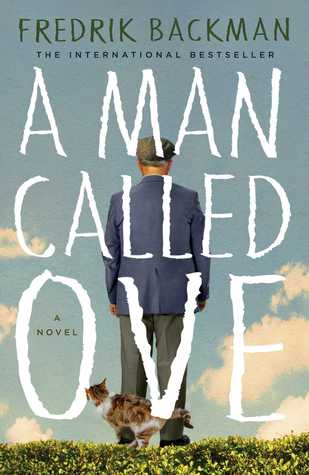 A Man Called Ove is such a charming story, and there is something special about it that I think will appeal to Hufflepuffs. Seeing Ove open up and show his compassionate side was a pure joy.  I think Hufflepuffs are probably drawn to character driven stories where the protagonist truly comes in to their own.
Why Not Me? by Mindy Kaling
Mindy Kaling is definitely a Hufflepuff, and her memoir will have you laughing put loud.  I think many of my fellow Hufflepuffs will relate to Kaling and find her genuineley hilarious.  I adore her, and I adore this book.  I have yet to read Is Everyone Hanging Out Without Me? but I want to get to it very soon.
Anne of Green Gables by L.M. Montgomery
I mean, how could I not include Anne of Green Gables? She is the epitome of what it means to be a Hufflepuff. She is loyal, genuine, honest, determined, good hearted, etc.  Hufflepuffs will absolutely fall in love with sweet and tenacious Anne.  Please read this book!
Wonder by RJ Palacio
Wonder is a must read book for everyone, but I especially think Hufflepuffs will connect to it.  Please just have a box of tissues ready, and then go and watch the movie when you are finished.  At the end of the day it is a story about the power of kindness; a message I think Hufflepuffs believe in.
The Perks of Being a Wallflower by Stephen Chobsky
I get the impression that Charlie just might be a Hufflepuff.  He is more reserved and he truly cares about other people's happiness. He is a very loyal friend, and a character who I very much connected to.  It has been years since I read The Perks of Being a Wallflower, but it has stayed with me- largely because of Charlie.