I saw this challenge on Maddie's blog Of Reading and Random Things, and it was so fun, but I also knew that I might struggled with it.  That is why I put it off until now.. so wish me luck!
Rules: You must answer these questions without looking anything up on the internet and without looking at your bookshelves
1. Name a book written by an author called Michael.
Jurassic Park by Michael Crichton
I haven't even read this book, but he was the first Micheal who popped in to my head.  I am sitting her wracking my brain thinking if I have read a book written by any Michael's and I am drawing a blank. I do eventually plan on reading one of his books, and I assume that Jurassic Park is the place to start.
2. Name a book with a dragon on the cover.
Ice Dragon by George R.R. Martin
This book is absolutely beautiful.  I adore the illustrations, and it is a great addition to my shelves. Look at the dragon?! It is just so cool!
3. Name a book about a character called George.
George Banks
I saw Mary Poppins Returns recently, so I obviously have that story on the brain. I know that George Banks isn't a huge character in the books, but he is still in there.
4. Name a book written by an author with the surname Smith.
White Teeth by Zadie Smith
I have yet to read anything by Zadie Smith, but all of her books are on my TBR.  I have heard great things about her writing, and the idea behind all of her stories definitely appeal to me.  I have to finally pick one up this year!
5. Name a book set in Australia.
Bridge of Clay by Markus Zusak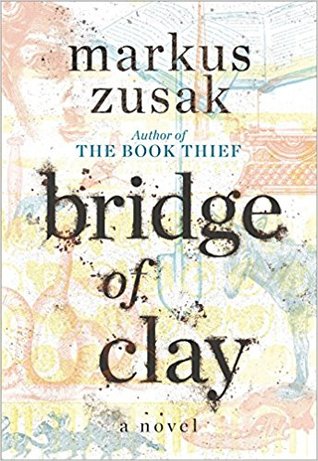 I received a signed copy of Bridge of Clay for Christmas, and I hope to get to it soon.  I am participating in the Book Riot Reader Harder challenge, and one of the prompts is to read a book set in Oceania- and Bridge of Clay is the book I hope to read.  It is odd because I really can not think of another book set in Australia…
6. Name a book with the name of a month in the title.
The Fifteen Lives of Harry August by Claire North
I know that the August in this case is actually a person names, but hey it still counts! This is another book I have not yet read, but I want to.  I have heard really great things about it, but stories where days or lifetimes keeps repeating are not usually my thing. I still want to give it a chance though!
7. Name a book with a knife on the cover.
The Knife of Never Letting Go by Patrick Ness
This was an easy one considering the word knife is right there in the title. But I have to admit that I started to second guess whether there was actually a knife on the cover, so I cheated a little bit and took a peak to confirm.
8. Name a book with the word 'one' in the title.
One by Sarah Crossan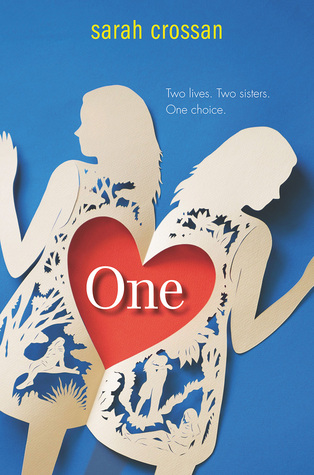 This is such a beautiful book.  It is told in verse, which can really be hit or miss for me, and was a HUGE hit.  It is the story of conjoined twins, and the author took the time to interview and research peoples real life experiences, and that care and attention to detail really shows.  It is emotional and one that I think about often and should talk about more.
9. Name a book with an eponymous title.
Circe by Madeleine Miller
Is eponymous a word I should know?! In case you are like me and had no idea –
eponymous- (of a thing) named after a particular person.
The main character of Circe is obviously Circe, and what a character she is! I highly recommend this one.
10. Name a book turned into a movie.
To All the Boys I've Loved Before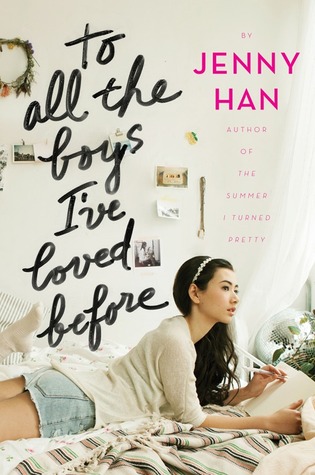 I think To All the Boys I've Loved Before was probably my favourite adaptation of 2018! I have seen it multiple times and it never fails to put me in a good mood.  I just love Laura Jean and Peter, and something about it reminds me of the movies I used to love growing up, like Bring It On and Clueless.