Jenna @ Bookmark Your Thoughts is the original creator of this tag.  I adore her blog, and I thought this tag was very clever and I also learned a few words I had never heard before so that is a great bonus!
The Rules
Thank the person who tagged you (you can skip me ha-ha)
Pingback Bookmark Your Thoughts' original post so I can see your lovely answers!
Pingback the person who tagged you so they can see the post.
Bonus: If you wish to, tag at least three people to do this tag.
Effulgent | Brilliantly radiant
A BOOK WITH A BEAUTIFUL COVER
There are so many gorgeous covers out there! I am constantly in awe of them! I decided to go with a 2019 release. I think everything about this cover is beyond stunning from the girl to the fruit to the colours! I also adored Elizabeth Acevedo's last novel and With the Fire on High is one of my most anticipated releases of next year.
Metanoia | The journey of changing one's mind, heart, self, or way of life
A CHARACTER WHO GOES THROUGH A MAJOR TRANSFORMATION
I decided to go with the narrator in The Humans, which is a book I recently read and enjoyed.  Not only is the main character an alien who takes over the body of a human, which is a literal transformation, the way he perceives humans changes over time.  It is a really charming novel and seeing the narrator discover what it means to be human is truly a joy to read!
Sockdolager | Decisive retort; mic drop
A CHARACTER WHO ALWAYS HAS A GOOD COMEBACK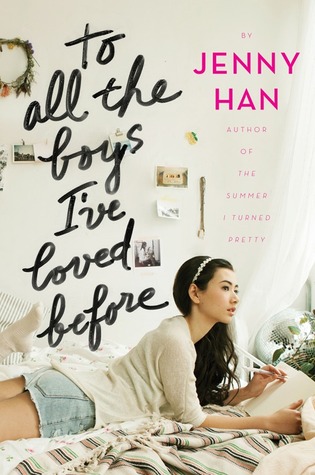 I love characters like this! The first one that came to mind was Kitty from To All the Boys I've Loved Before.  She is so hilarious and I adore her outspoken personality.  I appreciate how she is the total opposite of Lara Jean and I think that is what makes their relationship so fun to read.
Sesquipedalian | Containing many syllables; long winded
THE LONGEST BOOK YOU'VE READ
I Know This Much is True is 928 pages! It has been years since I read it but I remember really enjoying it.  It is a book that I would love to reread one day but the size of it stops me from doing that. I highly recommend it though- it was truly powerful.
Ephemeral | Lasting for a very short time
THE SHORTEST BOOK YOU'VE READ
I am constantly blown away by Khaled Hosseini.  It is incredible what he is able to do in only 48 pages and very few words.  His story, together with gorgeous illustrations, is something that will stick with you long after you put it down.  It is a book that I am proud to have on my shelves.  Are their more picture books for adults out there?
Serenity | The state of being calm, peaceful, and untroubled
A BOOK THAT MAKES YOU FEEL CALM AND HAPPY
Guernsey is a WWII novel so of course there is an element of sadness within the story, but at its core it is a sweet and charming love story with books at the center of it.  I love that it is told in letters and it made me feel like I knew these characters personally.  It is a book that I will turn to again and again.  I also loved the movie but it did not hold a candle to the book.
Oblivion | The state of being unaware of what's happening around you
A NOVEL WITH A COMPLEX PLOT
Everything about this book is complex! It takes awhile to get used to the way it is told but it totally worth the effort.  There are 166 different characters so that makes for a complex plot that can be difficult to keep track of! I want to listen to the audiobook some time soon because each of the 166 is read by a different person and that sounds pretty epic!
Rantipole | To be wild and reckless
A RECKLESS CHARACTER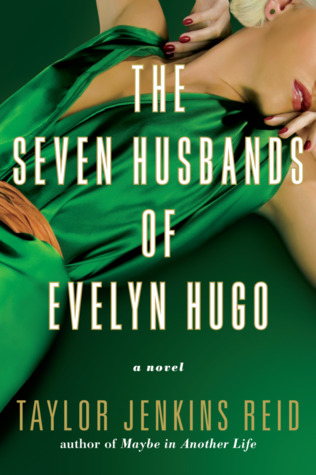 Evelyn Hugo is one of my favourite characters ever. You could say she is reckless in many ways and that is what makes her so wonderful.  She was willing to do just about anything for love.
Nefarious | Wicked, villainous, despicable
YOUR FAVOURITE VILLAIN
If you have been around my blog for awhile you know the answer to this question- Jackal from The Immortal Rules!! I love his sarcasm and that it teams up with the main character but you can never truly trust him.  He has the most depth of any of the villains that I have read.
Ineffable | Too great to be expressed in words
YOUR FAVOURITE BOOK OR BOOK SERIES
Duh! I will spare you my gushing about this book for the one millionth time!
Trouvaille | Something lovely discovered by chance
A BOOK YOU DIDN'T EXPECT TO LOVE
I was not sure what to think going in to this book because horror is not a genre that I normally gravitate towards. I wanted to read some spookier books in October and I was seeing Sawkill Girls everywhere so I decided to give it a chance. I really loved it! It is really strange and weird but in a great way and it is also uber feminist which was refreshing!
Nostalgia | A wistful desire to return in thought to a former time in one's life
A BOOK OR CHARACTER THAT MAKES YOU FEEL NOSTALGIC
I often credit this book for making me fall in love with reading.  I walked in to a bookstore during the summer when I was 11 and this is the book that the owner recommended to me.  I remember thinking "What a stupid title!" but I figured why not.  I absolutely devoured it and look back on the series fondly!