# of Books Read: 10
# of Pages Read: 2,468 pages
Favourite Book(s) of the Month: Women Talking, A Monster Calls,  The Victorian and the Romantic
Sharp Objects by Gillian Flynn
The miniseries finally made me read Sharp Objects, and unfortunately, I have very mixed feelings about it.  Gillian Flynn is a talented author and no ones creates an atmospheric quite like she does.  She brought the town to life for me and I could perfectly imagine what it was like.  There is just something about the story that didn't sit right with me and I found disturbing in a way I didn't enjoy.  I think this is a me thing! I also thought the ending was predictable.
Women Talking by Mariam Toews
I was completely blown away by Women Talking.  I was not sure what to expect going in to it, but I definitely was expecting to be so moved and connected to it.  I adore all of these women and their various personalities.  The subject matter is heavy and hard to read at times but Miriam Toews handles it in a way that feels respectful and honest.  It was an honour to feel like I was sitting in a room with these women and listening to them work out how to move forward.
The Sun Does Shine by Anthony Ray Hinton
I have never been so inspired and so angry from a book in my entire life.  Anthony Ray Hinton is incredible and I am in awe of his resilience and courage.  The injustices that he faced are outrageous and made it so I could not see straight.  I have always known that these injustices occurred but reading a firsthand account and the lack of evidence against him was eyeopening.  It was also beautifully written and it is incredible that Anthony Ray Hinton was able to form friendships, start a book club, and remain hopeful while on death row.
84, Charing Cross Road by Helene Hanff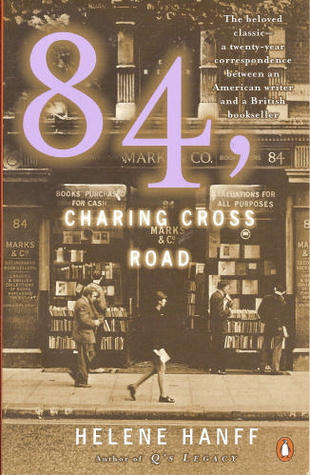 84, Charing Cross Road is a book that I would recommend to every book lover.  It is a collection of letters exchanged between Helene Hanff and a bookseller overseas in the UK.  They form a friendship over a number years and bond over their love of books.  I was touched by this little book.  I think it needs to be on every book nerds shelf!
A Monster Calls by Patrick Ness
I do not know why I put this book off for so long! Patrick Ness truly knows how to break your heart.  There is something truly special about this book and it is something I will be recommending to many people.  If you are going to read it (and you should!) make sure you have a box of tissues near by!
The Oyster Thief by Sonja Faruqi
My full review for The Oyster Thief will be posted on October 4th, so look out for that! I will just say that I so appreciated that it was a mermaid novel that is not cliche, and sends an important message but not in a heavy-handed way.
The Victorian and the Romantic by Nell Stevens
I fell in love with both Nell Stevens and Elizabeth Gaskell thanks to this novel.  As soon as I put it down I went out and purchased Elizabeth Gaskell's novel, North and South, which I have never read.  The way this memoir is told is completely original and it was interesting to see how the two women's lives parallel each other. I completely understand why Nell Stevens is so fascinated by Elizabeth Gaskell's life.
The Dinner List by Rebecca Serle
The idea of this story was so unique and had the potential to be amazing but it never quite got there for me.  I was not invested in the romance, and by the end I was actually frustrated by it. I was much more interested in the main character's relationship with her estranged father and her best friend than with her ex.  I wish there was more of a focus on those relationships!
City of Ghosts by Victoria Schwab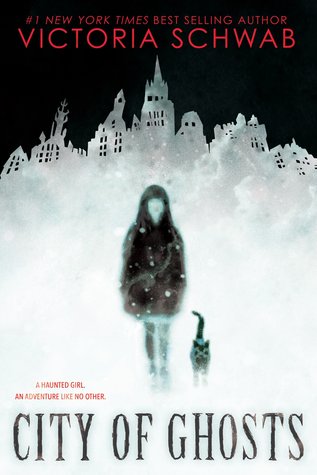 This book had a lot of charm and it was a great book to start off my spooky reading for the year, but I was hoping for a little bit more. I felt like there was a lot of set-up but then not a lot actually happened.  I am happy that it is a series because I am hopeful that the next book will have more of a plot.  The idea of the story is excellent and I love Schwab's writing!
The Miseducation of Cameron Post by Emily M. Danforth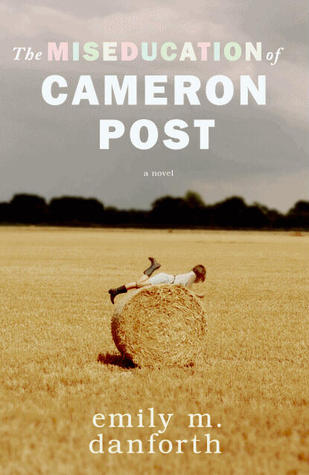 I have a lot to say about this book so look out for a full review soon! There was a lot that I loved about it, but I do think it would have benefited from being a little bit shorter.  The first half of the novel seemed to drag, but in the end it was worth it.  It felt like an honest and real look at the life of a teenager struggling with her sexuality.  I am very much looking forward to the watching the movie.
September was an interesting month for me! I have started a grad program online so that has taken up a lot of my time. I was not sure how much reading I would be able to fit in so I am happy with ten books! I am always glad that I have been able to keep up with blogging!
What was the best book that you read in September?