WWW Wednesday is hosted by Sam @ Taking on a World of Words! All you have to do is answers the following three questions:
What are you currently reading?
What did you recently finish reading?
What do you think you'll read next?
Currently Reading-
The Poppy War by R.F. Kuang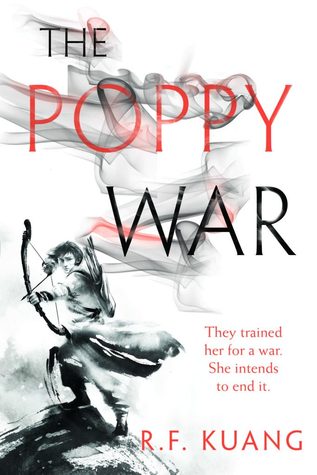 I finally sat down yesterday and really started to get in to The Poppy War.  I am really enjoying it so far and I am curious to see where the story is going to go.  I am only about 50 pages in but I already appreciate the main character a great deal.  It is the typical trope of an underdog orphan being accepted in to an elite school, but what I think sets this book apart from others like it, is the fact that she worked for it.  She wasn't lucky or thrown in this situation out of nowhere, she studied her butt off! It was really refreshing to read!
Ghosts of the Tsunami: Death and Life in Japan's Disaster Zone 
by

 Richard Lloyd Parry
I am listening to the audiobook of this one and it is breaking my heart.  I keep having to take breaks from it because I find myself tearing up and it is really getting to me.  This is a non-fiction book about tsunami that occurred in Japan in 2011 and killed 18,500 people.  This book focuses on a local school. There were 78 students there that day, and only four survived.  We are being told the story from interviews that author has done with those who survived the tsunami, and the parents of children who lost their lives.  It is devastating.
Just Finished-
Scythe by Neal Shusterman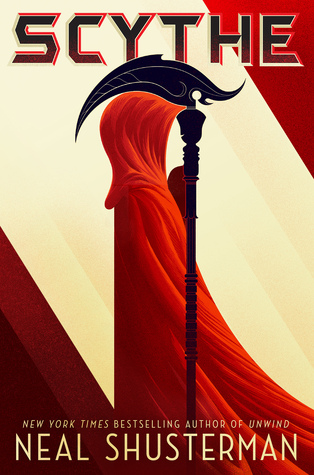 I am so happy that I finally read Scythe and that I absolutely loved it! It lives up to the hype! I thought the writing was excellent and the plot was completely original.  It was interesting to read about all of the politics at play.  I am really interesting to see what Neal Shusterman does with the series and I hoping to read the next book soon!
The Storied Life of A.J. Fikry by Gabrielle Zevin
If you love books as much as I do (I am assuming you do since you are reading a book blog!) than you need to read this book.  This is a letter to book lovers.  It takes place in a bookstore and there is so many bookish references and it was really fun to read about.  I also thought the story itself was heartwarming and charming.  My only critique is that I thought the child in the story did not speak like I would imagine a six year old would, but even that didn't bother me too much.  If you like A Man Called Ove, I think you will like this one too!
The Clothing of Books 
by

 Jhumpa Lahiri
The Clothing of Books is really short and I thought Jhumpa Lahiri made some interesting points about book covers that I hadn't considered before.  It was definitely an interesting essay and I am interested in reading her novels.
My Lady Jane by Cynthia Hand, Brodi Ashton, and Jodi Meadows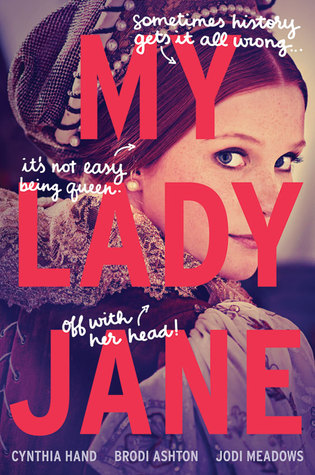 My Lady Jane is one of the funniest books that I have ever read. I enjoyed every single second of it.  You have to go in to this book accepting that is going to take history and completely turn it on its head.  It was definitely a wild ride!
Reading Next–
You (You #1) 
by

 Caroline Kepnes

 
I have heard so many great things about You, especially the audiobook! It is told in second person, which is a perspective I have never read from before and I think will really add to creepiness! It is also being made in to a Netflix Original movie that is coming out September 9th, so I want to read it before then.
Have you read any of these books? What did you think?