I talk about so many books that I loved on this blog but I have noticed that there are books that I have rated five stars over the years that I rarely, if ever, find a reason to talk about! I want to shine a light on some of these books that I loved but don't include in book discussions, lists, or tags for whatever reason! There are a lot more than just the ones that I am mentioning here so maybe I will do this again in the future.
Speak by Laurie Halse Anderson
It has been years since I have read Speak but it is a book that I still look back on and can remember the emotional impact that it had on me. I read it in high school and it was an eye opening experience for me.  I think the main reason I never talk about Speak is simply because it has been so long since I have read it and I need to reread it in order to feel confident about recommending it.
Love Anthony by Lisa Genova
Lisa Genova is an auto-buy author for me and she is most well-known for the wildly popular book Still Alice.  While I enjoyed Still Alice, it is her lesser known books that really stood out to me.  Love Anthony was particularly beautiful and powerful. I do not know why I do not talk about it more often on my blog because it really was fantastic.
Night Film by Marisha Pessl
If you are looking for a story that takes you on a wild ride than you must read Night Film.  It is told in a unique way through case notes and articles.  It was one of the most unique reading experiences that I have ever had.  I think it never comes up in my blog posts because horror is not a genre that I normally read so I never really have to opportunity to gush about it!
The Smell of Other People's Houses by Bonnie-Sue Hitchcock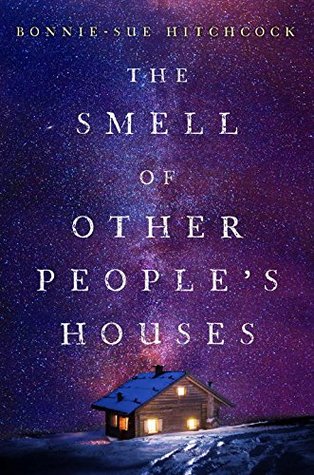 The Smell of Other People's Houses is a short book that has very little plot and is all about the characters.  I loved that the book was set in Alaska, and that it is quite apparent that the author has spent some time there.  I loved the book when I read it, but since so little happens I think it is a book I just kind of forget about!
A Long Way Gone by Ishmael Beah
I am ashamed of myself for not talking about A Long Way Gone more often.  It is one of my favourite memoirs! I read this book the year it came out, which was in 2007, and I continue to follow and greatly respect Ishmael Beah.  This is one of those books that I would recommend everyone reads and do not be surprised if you see me talking about it more often.
Homegoing by Yaa Gyasi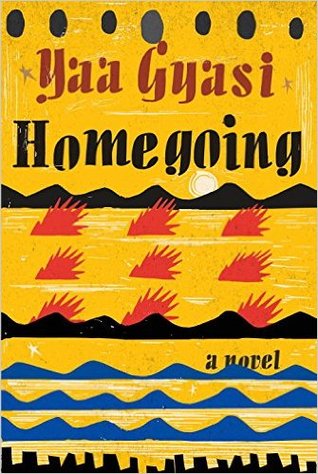 Homegoing was one of the best books that I read last year so why am I not talking about it more often!? I have no excuse.  This has everything that I love in a book and it is the book that made me realize just how much I love multi-generational stories.  I am always on the hunt for books that are similar to Homegoing so if you have any recommendations I would love that! Kintu was recommended to me because of how much I enjoyed Homegoing and I am loving it so far!
War Horse by Michael Morpurgo
War Horse is such an emotional book and do not get me started on the movie! This is another one of those books that is so short and I read a long time ago so I just forget to talk about it. If I think about this book too hard I will start to tear up so lets just move on…
Atonement by Ian McEwan
I really have loved all of the books that I have read by Ian McEwan and I am hoping to eventually read them all! I never talk about him on this blog though! I am sure a lot of you have heard of and seen Atonement, which was an excellent movie, but of course I think that the book was even better!
I would love to know which books you loved but never talk about! Have you read any of these books? What did you think?