I grew up in the 90's so of course I loved anything 90's related! I saw that Mandy and Sha @ Book Princess Review posted the 90's Movies Book Tag I just had to do it. I love so many of these movies and now I am thinking about having a 90's movie marathon this weekend!
SHE'S ALL THAT
NAME A BOOK COUPLE THAT IS AN ODD PAIRING BUT THEY STILL FIT PERFECTLY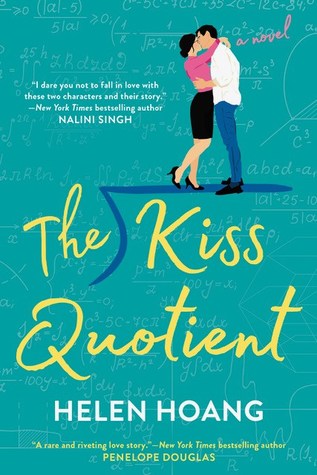 Saying that Stella and Michael met under unusual circumstances would be an understatement! These are two characters that could not be more different in so many ways, but somehow they just work. They have so much chemistry and I enjoyed every second of this book!
10 THINGS I HATE ABOUT YOU
A BOOK/SERIES THAT YOU HAVE A LOVE/HATE RELATIONSHIP WITH
I have a love/hate relationship with John Green's writing! I adored The Fault in Our Stars and Looking for Alaska when I first read them but that was when I was first getting in to Young Adult. I am not sure what I would think of those two books now. I was completely bored by Paper Towns and An Abundance of Katherines and couldn't stand the characters. When Turtles All the Way Down came out last year I wasn't sure what I would think about it and I absolutely LOVED it!
CLUELESS
A CHARACTER THAT IS TOTALLY CLUELESS BUT YOU LOVE THEM ANYWAY
This such an obvious answer but how can I not say Neville Longbottom!! I just adore him and all his forgetfulness!
TITANIC
NAME A BOOK THAT MADE YOU CRY
A Long Way to a Small Angry Planet is the book that made me cry most recently and I was not prepared for it! I became so incredibly attached to these characters and I could physically feel their emotions. There were moments throughout that book that made me tear up out of both happiness and sadness. I love when books can do that!
AMERICAN PIE
A BOOK THAT MAKES YOU LAUGH
I do not read a lot of funny books so there are not a lot of books for me to choose from whenever this question comes up! I did think A Long Way to a Small Angry Planet had some really funny moments but since I just talked about that one I decided to talk about Yes Please by Amy Poehler. I do not read a lot of celebrity memoirs, but I just love Parks and Recreation so I knew I had to read this one. Her sense of humour definitely shone through the book and I laughed out loud!
CAN'T HARDLY WAIT
A BOOK WITH A CRAZY PARTY
Another obvious answer but no one throws a greater party than Jay Gatsby. This photo says it all!
CRUEL INTENTIONS
NAME A CHARACTER YOU CAN NEVER FULLY TRUST
Any character in an Agatha Christie novel! Any time I read her books I end up suspecting every single character at some point and I think that is what makes her books so fun to read. Even though I suspect everyone, her endings still always catch me off guard!
DRIVE ME CRAZY
NAME YOUR FAVOURITE "BOY NEXT DOOR" OR "GIRL NEXT DOOR" COUPLE
I like the thought of Jo and Laurie from Little Women being together. I will always be bitter about this no matter how many times I read the book or watch the movie!
SCREAM
A BOOK WITH A MEMORABLE VILLAIN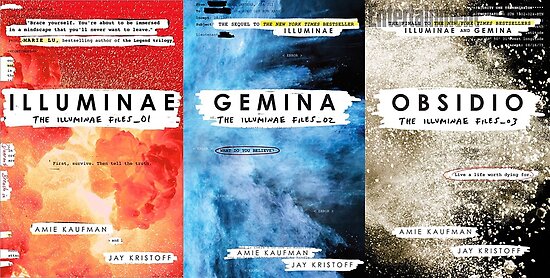 Definitely AIDAN from The Illuminae Files. He is one of the most complex 'villains' that I have ever read about!
THE CRAFT
NAME A BOOK WITH WITCHES
Rules of Magic is one of my favourite books with witches. It is a prequel to Practical Magic, and I absolutely fell in love with this book. I loved the magical realism, the setting, the history, as well as the relationships between the characters. This might become a book that I read every single fall!