WWW Wednesday is hosted by Sam @ Taking on a World of Words! All you have to do is answers the following three questions:
What are you currently reading?
What did you recently finish reading?
What do you think you'll read next?
Currently Reading-
Vox by Christina Dalcher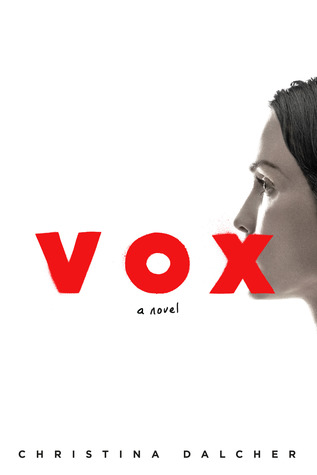 I just started Vox but I am definitely intrigued.  It is about a world where women are only permitted to speak 100 words a day.  The main character is reflecting on what life was like before all these restrictions for women were put in place, and I am interested to see where the story goes.
The Guernsey Literary and Potato Peel Pie Society by Mary Ann Shaffer
This book has been on my radar for years, but now that the movie is being released on Netflix on August 10th I finally have an excuse to pick it up.  I am listening to the audiobook and I am absolutely loving it so far.  This is one of those books that speaks to the heart of book lovers. I am completely charmed by it so far and can not wait for the movie.
When I Hit You: Or, A Portrait of the Writer as a Young Wife by Meena Kandasamy
This book is a difficult read but it is so well written. I am completely in awe of Meena Kandasamy and the strength that she has not only in escaping a terrifying situation, but also in sharing her story.  I have a feeling this will be a story that stays with me.
Just Finished-
Kitchen Confidential: Adventures in the Culinary Underbelly by Anthony Bourdain
After the death of Anthony Bourdain, I felt a pull to listen to his wildly popular novel, Kitchen Confidential.  I highly recommend the audiobook for this one because Bourdain himself narrates the story and it feels like you are having a conversation with him.  I was not expecting to learn so much about his life and his cooking journey, and it was an interesting read to say the least.  There was also a lot of interesting insight in the the culinary world and some tips about what to order at restaurants that I will definitely keep in mind!
Clock Dance by Anne Tyler
Clock Dance is my first Anne Tyler novel and I thought it was beautiful in its simplicity.  It made me realize how much I enjoy stories that follow the lives of one character.  I am posting a review with more of my thoughts of this one on Sunday, so look out for that if you are interested!
Convenience Store Woman by Sayaka Murata
This is a short and quirky story.  There were things I loved and things I didn't quite get about the story.  I also had mixed feelings about the main character, which I think was the author's intention.  I wish the book was a little bit longer!  The book was interesting and was a solid three star read but then I got to the end and thought it was perfect so bumped it up to a four star on Goodreads.
River of Teeth by Sarah Gailey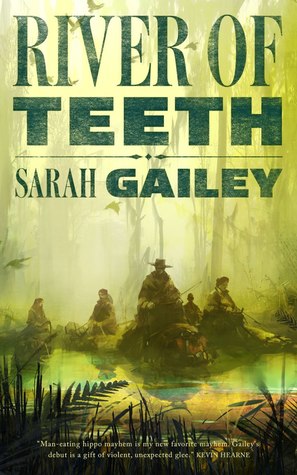 I think I enjoyed the premise of River of Teeth more than the actual execution! The story started off really strong and I was captivated by the characters and the idea of there being killer, feral hippos in the Mississippi River. It reminded me how much I enjoy alternative history.  The story kind of fell apart for me somewhere in the middle because I felt like it was just a lot of talking without much actual action or plot.  The book was also short so there was not enough time to connect to any of the characters.  I am going to read the next book though because I need to know what happens next!
Reading Next–
A Little Life by Hanya Yanagihara
I finally caved and bought A Little Life.  I have heard so many amazing things about it but I know it is going to break my heart.  I think I am finally ready for it.
Have you read any of these books? What did you think?