I can not believe that is it this time of year already! The Mid-Year Freak Out Tag is the second tag that I ever posted on my blog. It was fun to look back on that post and see how I answered these questions a year ago.
BEST BOOK YOU'VE READ SO FAR IN 2018
Never Let Me Go by Kazuo Ishiguro
I have mentioned Never Let Me Go many times since I read it earlier this year, and I will continue talking about it until the end of time! It is going to haunt me forever. I truly think that this book is a masterpiece and I would be surprised if I find I book I enjoy more than this one in the second half of the year.
BEST SEQUEL YOU'VE READ SO FAR IN 2018
Only Human by Sylvain Neuvel (The Themis Files #3)
Ironically, my answer for this question last year was Waking Gods, the second book in The Themis Files. I do not read a lot of series so I didn't have a lot of chose from, but The Themis Files is one of my favourite series and I thought Only Human was a perfect conclusion. There is not as much action as there was in the first two books, but I was still satisfied with it! Honourable mention: Puddin' by Julie Murphy.
NEW RELEASE YOU HAVEN'T READ YET BUT WANT TO
Every Note Played by Lisa Genova
I have read and enjoyed every book that Lisa Genova has written, and I was thrilled when I heard she was releasing a new book! I can not believe I have not read Every Note Played yet but hopefully I will get to it this summer.
MOST ANTICIPATED RELEASE FOR THE SECOND HALF OF THE YEAR
The Next Person You Meet in Heaven by Mitch Albom
I almost squealed when I heard that Mitch Albom wrote a sequel to The Five People You Meet in Heaven, which is one of my favourite and most reread books. It is the only book release that I have a countdown for on my phone! I will say that I am a little nervous that it will not live up to my expectations.
BIGGEST DISAPPOINTMENT
The Light We Lost by Jill Santopolo
Ugh, this book! I adore Reese Witherspoon, so I trusted her recommendation, but The Light We Lost was a major disappointment! It quickly became one of my least favourite book ever. I have not read any of her book club picks since I read The Light We Lost!
BIGGEST SURPRISE
The Names They Gave Us by Emery Lord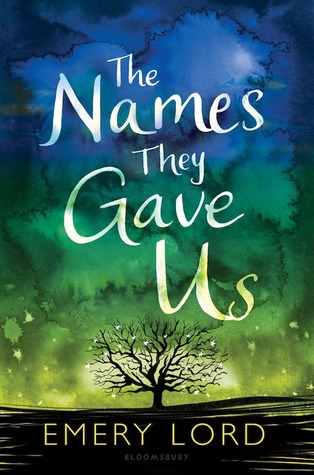 I have heard good things about Emery Lord, so when I was ordering books on Book Outlet during the Black Friday sale I decided to add The Names They Gave Us to my cart. I picked it up on whim last month and it absolutely blew me away! Sitting here thinking about it reminds me just how much I enjoyed it. It is beautifully written, has memorable characters, and a moving plot.
FAVOURITE NEW AUTHOR
Madeline Miller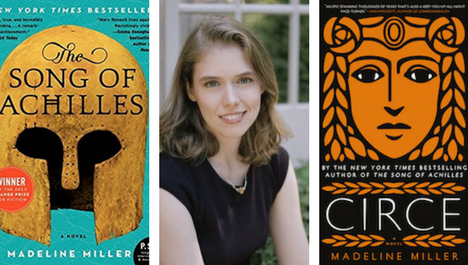 I had heard so many amazing things about The Song of Achilles but just never got around to picking it up! When Circe was released, everyone was raving about it and the cover is so gorgeous that I just had to read it, and I absolutely loved it. I knew as soon as I finished that I need to read The Song of Achilles ASAP, and it was just as amazing. I will now read anything that Madeline Miller writes! She is creative, and a brilliant writer.
NEWEST FICTIONAL CRUSH
Just like I said last year, I do not get fictional crushes these days! My one and only will always be Mr. Darcy!
NEWEST FAVOURITE CHARACTER
Simon from Simon vs. The Homo Sapien's Agenda by Becky Albertalli
I have completely fallen in love with Simon. He is completely charming and relatable in so many ways. My best friend reminds me so much of Simon, that I was instantly attached to his character and he has a special place in my heart.
BOOK THAT MADE YOU CRY
Tin Man by Sarah Winman
Tin Man is a quiet and beautiful book. It is one of those books that just sneaks up on you and before you know it, there are tears in your eyes. I was so deeply moved by the story, and the characters. There is something so bittersweet about a love that almost was.
BOOK THAT MADE YOU HAPPY
I Have Lost My Way by Gayle Forman
I never thought that a Gayle Forman book would make me happy! Her books are usually tearjerkers! I Have Lost My Way definitely has some difficult moments, but the friendships that form in this book brought a smile to my face. I love these characters and their personalities. It was a surprisingly sweet story!
FAVOURITE BOOK TO FILM ADAPTATION
Love, Simon
Love, Simon was so great!! There were definitely some differences between the book and the movie, but I can see why they made those changes. Nick Robinson truly brought the character of Simon to life. I also loved that Jennifer Gardner and Josh Duhamel played his parents, and they were perfect. I found myself crying multiple times!
FAVOURITE POST YOU HAVE DONE THIS YEAR
I loved writing this post about the books that the characters from the TV show Friends would love! Friends is my favourite TV show and it was interesting to reflect on the show and realize how many book references there are in the show.
MOST BEAUTIFUL BOOK YOU'VE BOUGHT THIS YEAR
Circe by Madeline Miller
I know I already talked about Circe, but it is truly the prettiest book I bought this year! In person, the gold is shiny and so eye-catching! It is a cover that does the beautiful story justice!
WHAT BOOK DO YOU NEED TO READ BY THE END OF THE YEAR
Six of Crows by Leigh Bardugo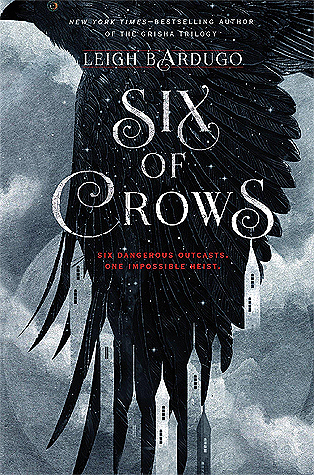 I am actually currently reading Six of Crows! I have been wanting to read it for years and it is finally happening!!