WWW Wednesday is hosted by Sam @ Taking on a World of Words! All you have to do is answers the following three questions:
What are you currently reading?
What did you recently finish reading?
What do you think you'll read next?
Currently Reading-
The Poet X by Elizabeth Acevedo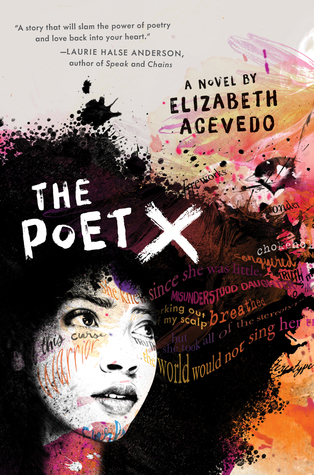 I am currently listening to The Poet X on audiobook, and I am really enjoying it. I highly recommend listening to the audiobook because it is read by the author and you can hear her passion for the story. She brings the characters alive because she herself created them. I am not too far in to it but I already love Xiomara, and the book is pretty short so I am trying to savour it.
She's Come Undone by Wally Lamb
I am so close to finishing She's Come Undone and it has been a difficult read but I think I like it?!? Dolores, the main character, is one of the most unlikable characters that I have ever read about but I can understand a lot of her actions and sympathize with her. I want to scream at her a lot of the time, but the fact that I am so passionate about the story is a good thing. I have no idea how her story is going to end and I am actually a little nervous about it!
Just Finished-
Tin Man by Sarah Winman
Tin Man has officially become one of my favourite books of the year. It is quietly beautiful! It is a book that has weighed heavy on me and I have feeling I will continue to think about often. I appreciated the fact that it is a story about an almost-romance because I know it is something a lot of us have experience but is not something I have read a lot about.
The Song of Achilles by Madeline Miller
I knew as soon as I finished Circe that I needed to read A Song of Achilles ASAP! I am not sure which of the two books that I loved more! Madeline Miller is a master with words and I was completely captivated by The Song of Achilles. Even though I knew how the story was going to end, I was still not prepared for it. I think that is a credit to her writing and how she made me invested in these mythological characters.
Reading Next–
The Ensemble by Aja Gabel
I received The Ensemble in my first Page Habit box and I wanted to start reading it right away. How stunning is this cover? I also love books with a focus on music and they are so hard to find. I am looking forward to reading about this group of friends who form a musical quartet and all the drama that ensues!
Have you read any of these books? What did you think?