Katie @ Never Not Reading me tagged to do the What's On My Bookshelf Tag and I am so happy that she did! I love an excuse to stare at my bookshelves!
Rules:
Link back to me so I can see everyone's answers! (Naty's Bookshelf)
Also link back to the person who tagged you!
Name one book for each category; try not to repeat books to make this more fun!
Tag at least 5 people
A Library Book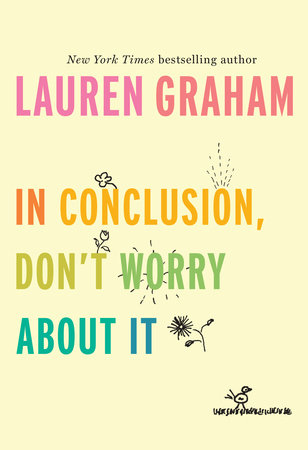 I currently have no library books but I usually borrow audiobooks from my library via the Libby app! The most recent audiobook I listened to through my library was In Conclusion, Don't Worry About It by Lauren Graham and I thought it was fun to listen to. It adore Lauren Graham and her voice. This book is a commencement speech she gave and I thought it was inspirational without being cheesy or over the top.
A Book You Got as a Gift
My birthday was on June 1st and I received so many amazing books! I actually posted a birthday book haul in case you are interested.
My dad tends to buy me beautiful classic editions, and this edition of The Great Gatsby is probably my favourite. I will take any chance I get to show it off!
A Childhood Book
Charlotte's Web is one of the books that I read as a child that has stuck with me all of these later. I adored the story then and I adore it now! This might be the book that really ignited my love of all animals. Just thinking about the book and the movie can bring a tear to my eye.
A Magical Book
I had to go with Rules of Magic because magic is right there in the title, and it is also one of my favourite books about witches. It was very atmospheric and I loved that it focuses on sibling relationships. There is so much imagery and you really feel immersed in the world.
A Romantic Book
I do not read a lot of romance so this is an interesting book to choose. It is more about an almost romance. Tin Man is about the friendship between Ellis and Michael and the moments when they were almost more. It is really beautiful and bittersweet. It continues to be a book that I think about and will most likely be on my favourite list at the end of the year.
A Steamy Book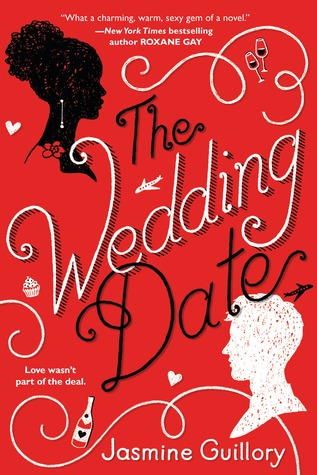 I rarely read steamy books but I did think The Wedding Date was adorable and plenty steamy! I thought that the relationship was very authentic and their insecurities were relatable. I will warn you though, if you hate conflicts that could have been solved simply through communication than I would skip this one! As for the steamy scenes, I found them to be respectful and there is a focus on safe sex which is nice to see!
An Old Book
A lot of my older books are packed away in boxes or not on my shelves. The book that I have had the longest and a cherished book in my collection is The Diary of a Young Girl by Anne Frank. I was the same age as Anne when I first read the book and it really had a profound affect on me.
A Book that Makes You Happy and/or Laugh
While Eleanor Oliphant is Completely Fine has some heartbreaking moments, there were so many times where I laugh out loud, and that is very rare for me to find in a book. Eleanor is such a charming character and reading from her perspective was just plain hilarious at times. I absolutely adore her!
A Book that Makes You Emotional
There are so many books that make me emotional, but whenever I see a question like this the first book that pops in to my head is The Boy in the Striped Pajamas. It completely ripped my heart out the first time that I read it and I refuse to watch the movie because I am not sure my heart can take it.
A Book Whose Ending You Dislike
To be honest, I disliked the majority of The Light We Lost, but the ending really made me angry. I found it to be predictable and emotionally manipulative. I do not think I was feeling the emotions that the author intended me to feel. I found it to be quite cliché!
A Book You Wish Had Illustrations
While I have some mixed feelings about Carry On, how gorgeous would it be if the entire book was illustrated Kevin Wada who illustrated the cover. The book would be so beautiful and I actually think it would have helped me connect more to the story.
A Book or Genre You Love Reading When It's Raining
I love reading really atmospheric books when it is raining! I really wish I had saved The Burial Rites to read during a thunderstorm. The book is dreary and cold but also really beautiful. I read it in one sitting, and it would have been so wonderful to have done that sitting beside a fireplace during a storm.