WWW Wednesday is hosted by Sam @ Taking on a World of Words! All you have to do is answers the following three questions:
What are you currently reading?
What did you recently finish reading?
What do you think you'll read next?
Currently Reading-
The Names They Gave Us by Emery Lord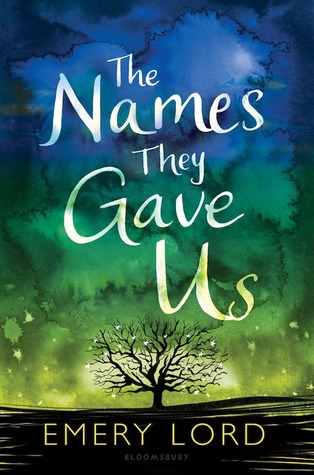 I chose The Names They Gave Us for my try a chapter tag and I am loving it so far! I have come to the realization that I enjoy books that are set at a summer camp. I am really enjoying the main character so far and the personal journey that she is going through. I have a feeling this book will break my heart in the end.
Just Finished-
A Long Way Down by Jason Reynolds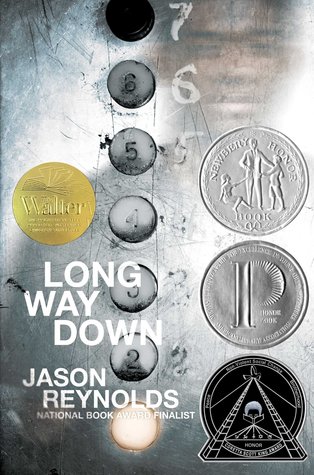 I have a love/hate relationship with books written in verse, and fortunately this book worked wonderfully for me! The entire story takes place in the course of an elevator ride, so it is a very quick read but also has a huge impact. I was surprised by how much this one moved me!
Every Heart a Doorway by Seanan McGuire
I finally read Every Heart a Doorway and it was just as wonderful as everyone says that it is. I was not expecting it to be so dark!! I can not wait to read the rest of the books in the series and learn more about these characters.
I Let You Go by Clare Mackintosh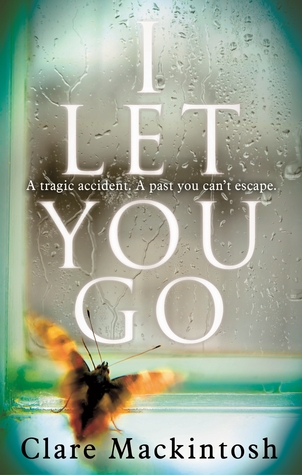 I listened to the audiobook of I Let You Go and it was such a fun experience! I think I will try to read/listen to all of my thrillers via audiobook from now on! There are a lot of twists in I Let You Go but there was one in particular that completely caught me off guard. I enjoyed the fact that we really got to know these characters and connect to them. There was a twist near the end that I thought was a little unrealistic but overall I loved this one!
Circe by Madeline Miller
It is official- I am a fan of Greek mythology retellings! Circe was so beautiful written and I was completely invested in this story. There were some parts that I felt dragged on, but in the end I LOVED this book! Circe is such a badass character! I need to read The Song of Achilles ASAP.
Astrophysics for People in a Hurry by Neil Degrasse Tyson
I listened to Astrophysics for People in a Hurry on audiobook and I think maybe I would have got more from it if I had read a physical copy. I am so not a science-minded person so a lot of this went completely over my head. Neil Degrasse Tyson has a soothing voice though and I love how passionate he is!
Puddin' by Julie Murphy
Wow this book was so great! I loved it even more than Dumplin'! Millie and Callie are such contrasting characters that I think it made for an interesting story. I had so much fun reading their interactions and seeing how they friendship developed over time. There are so many great and empowering messages in this one as well!
Reading Next–
Down Among the Sicks and Bones by Seanan McGuire
When I heard that Down Among the Sticks and Bones was about Jack and Jill, I knew I had to read it right away. They were two of the most interesting characters in the first novel and I was curious about the world that they came from! I will probably be reading Beneath the Sugar Sky after this one!
Now that I have fully embraced audiobooks my reading game has completely changed! I love listening to them while I clean, cook, drive, write blog posts, etc, etc.
Have you read any of these books? What did you think?