Top 5 Tuesday is hosted by the wonderful Shanah @ Bionic Book Worm. Last week we share our favourite first lines. This week's topic was so hard! Most of my favourite last lines contain too many spoilers. I would love to share the last lines of The Burial Rites and The Five People You Meet in Heaven but they give too much away! In the end I did manage to find five wonderful endings that stood out to me and have no spoilers.
The Ocean at the End of the Lane by Neil Gaiman
I wondered where the illusion of the second moon had come from, but I only wondered for a moment, and then I dismissed it from my thoughts. Perhaps it was an afterimage, I decided, or a ghost: something that had stirred in my mind, for a moment, so powerfully that I believed it to be real, but now was gone, and faded into the past like a memory forgotten, or a shadow into the dusk.
This line perfectly demonstrates how beautiful Neil Gaiman's writing style is! I love that the ending leaves the reader asking even more questions.
Cannery Row by John Steinbeck
He wiped his eyes with the back of his hand. And the white rats scampered and scrambled in their cages. And behind the glass the rattlesnakes lay still and stared into space with their dusty frowning eyes.
I will take an opportunity I get to try and convince you that you need to read my favourite book! Does this last line not grab your attention?
The Rules of Magic by Alice Hoffman
All the same, there were some things they needed to learn. Do not drink milk after a thunderstorm, for it will certainly be sour. Always leave out seed for the birds when the first snow falls. Wash your hair with rosemary. Drink lavender tea when you cannot sleep. Know that the only remedy for love is to love more.
I think that last line is just beautiful! I also love that the ending ties in the title of the novel and lists a few rules of magic!
Wild Beauty by Anna-Marie McLemore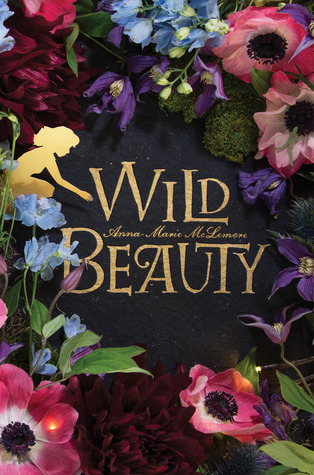 There was so much ground they had never felt under their hands. There was the whole world, all its gardens unseen.
This last line is simple but hopeful! It is incredible how much imagery McLemore can create using so few words.
The Kite Runner by Khaled Hosseini
I ran. A grown man running with a swarm of screaming children. But I didn't care. I ran with the wind blowing in my face, and a smile as wide as the Valley of Panjsher on my lips. I ran.
According to my mom (HI MOM!), I am always talking about The Kite Runner on my blog, and maybe that is true, but it is only because the book is so amazing! I really love this last line because it puts a smile of your face, which you will need after reading the rest of this one!
I have an interesting relationship with the ending of books. I can not tell you how many times I am loving a book only to be disappointed by the ending. That is definitely not the case for these five books!
What is your favourite last line?