I have seen this tag all over the bookish community, and now seems like the perfect time to try it myself! I am having a hard time deciding which book to read next so I am hoping that reading the first chapter of five books I am interested in will help me with that! This could also go very wrong and I will end up wanting to read them all right away!
American Gods by Neil Gaiman
I read the first chapter of American Gods which was 21 pages long. I have only read one other book by Neil Gaiman (The Ocean at the End of the Lane) but I am a huge fan of his writing. I am just getting in to mythology so this book is perfect for me right now! This book has managed to break my heart already! I have a feeling that I am going to become very invested in Shadow. The first chapter ends on a bit of a cliffhanger so I really am excited to continue on with it. So many questions!
Rebecca by Daphne Du Maurier
I read the first chapter of Rebecca and it was only four pages! I do not often read classics because I have this idea in my head that they will be hard to read and I will struggle with the language. I am happy to learn that this is not the case with Rebecca. So far, it is very readable. Her writing is descriptive, but in a way that is beautiful and not draining or boring. The first chapter was very short but it was enough to intrigue me! What happened at Manderley? I can't wait to read more!
Exit West by Mohsin Hamid
I read the first chapter of Exit West and it was 14 pages. Of the first chapters that I have read so far, this is the one that intrigues me the least. I found my mind wondering a little bit. I know that this is a book that has very mixed reviews but the synopsis really caught my eye! This chapter was more of an introduction in to the characters so I am hopeful that it will get better. I also have a feeling that I am really going to adore Nadia!
The Names They Gave Us by Emery Lord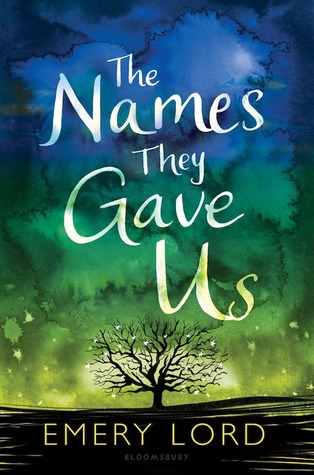 I read the first chapter of The Names They Gave Us and it was 16 pages. This is the first Emery Lord book that I have ever picked up and her writing is very readable. I do not recall ever reading a book where the main character was a religious teenager so I am curious so see what I end up thinking about that. This book already brought tears to my eyes so I think that says a lot. I have a feeling that The Names They Gave Us is the kind of YA contemporary novel that I love with a lot of heart and depth.
Letters to the Lost by Brigid Kemmerer
I read the first chapter of Letters to the Lost and it was five pages. I have heard a lot about this book and have a general idea of what the story is about so the first chapter is pretty much what I was expecting. The letter at the beginning is really heart-wrenching. I really enjoy stories that are partially told through letters, so I know I am going to really love this book. It seems as though it will be a quick read as well!
So which book am I going to read first…
.
.
.
.
.
.
.
.
.
.
.
.
.
.
.
The Names They Gave Us by Emery Lord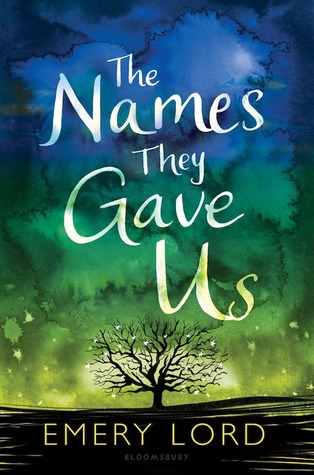 I am completely surprised that The Names They Gave Us is the book that caught my attention! I only chose it for this tag because it has been on my shelves for month and I have heard good things about Emery Lord's writing, but I really thought American Gods or Rebecca would be the book that I chose. I can not believe how invested I am in Luce having read only 16 pages. I have to know what happens to her!
What I really found interesting having read each of these chapters one after another, is how obvious it became that each of the authors have a very different writing style! Obviously, every author writes differently, but this tag really shone a light on that for me and I found it interesting to see!