Melanie @ Mel to the Any shared her favourite video games, and I absolutely loved it! I have decided to share some of my favourites as well, even though Mel and I have a lot of the same faves! Most of these are games that I played growing up and continue to love.
The Sims
It is rare that I make time for video games these days but when I do I will most likely play The Sims. I have been playing since the original game came out and it always brings me so much joy and nostalgia. My friends and I loved it! One of my favourite things to do these days is download custom content. It is like shopping but it is free! I love The Sims so much that I even did the Sims book tag.
Grand Theft Auto
My brother and I were probably a little too young to be playing Grand Theft Auto but we absolutely loved it! I would drive around obeying all the rules of the road and he would drive around running over ever person that he saw! We shared so many laughs playing together! I never played the story mode of the old games but I did for Grand Theft Auto 5 and it was amazing. It is one of my favourite games of all time!
Call of Duty
Call of Duty is a game that my brother and I would always play but I think I enjoyed them more than him. It is a game that I will sometimes turn on a play on my own. I always preferred Modern Warfare over Black Ops. My brother did love was Nazi Zombies! We played that ALL THE TIME!
Halo
I have beat all of the Halo games, some with my brother and some on my own. I think it was the first game that I ever played online and it was so damn fun!
Crash Bandicoot
Crash Bandicoot was everything when I was younger! My friends and I were constantly playing this game. It is actually kind of ridiculous how many hours we spent playing Crash Bash. Those mini games made us very competitive!
Animal Crossing
Animal Crossing is another game that I played with both my friends and my brother. It is funny how much I love this game because it there really is not a lot to do. I always found it to be very relaxing. I would plant flowers all over our town and then I would turn the game back on and my brother would have run over all of the flowers and dug holes everywhere. We still laugh about it to this day! I have the app which is fun but not the same!
Team Fortress 2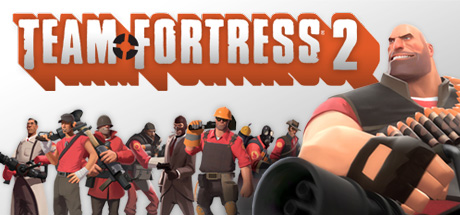 I randomly stumbled upon Team Fortress 2 one day and I have loved it ever since. Whenever I need to kill some time I will play it. I love it because it is online and you do not need to spend money to be good at it. Everyone is on an even playing field! The community made servers are definitely my favourites. I love class warfare!
There are so many more games that I could talk about, like Runescape and The Last of Us, but Team Fortress 2 is calling my names! Maybe I will make a part 2 in the future! I would love to know what your favourite video games are!