Top 5 Tuesday is hosted by the wonderful Shanah @ Bionic Book Worm. I have made a post similar to this week's topic back in November and I am embarrassed to admit that I have only read one of the books so far! It was The Lonely Hearts Hotel and it was the best book I read last year so definitely a five star book! I still think that all of the books I talk about back then will be five star reads but I will talk about some different predictions in this post!
Only Human by Sylvain Neuvel
May 1st can not come soon enough! The Themis Files is one of my favourite series ever and I have been impatiently awaiting the release of the third book. The way that Waking Gods ended really sets this book up to be epic and completely different. I am so excited to see where the story goes, and I have been seeing a lot of great early reviews for it. I am extremely confident that this book will be five stars, just like the other two books in the series!
Dark Matter by Blake Crouch
I have been meaning to read Dark Matter for over a year now because I know that it is a book that I am going to love. A lot of reviewers who I trust and have similar taste in books to me have loved it! I just read the synopsis again and it sounds so amazing. I just have a feeling that Dark Matter will not only be a five star book, but it will end up being an all time favourite.
Circe by Madeline Miller
I have not read A Song of Achilles by the same author yet, but I also predict that it will be a five star read. I am fascinated by Greek mythology, so of course this book appeals to me. It seems that everyone is raving about Circe lately, and I have a feeling that it is for good reason! I am hoping to get my hands on a copy soon!
Starfish by Akemi Dawn Bowman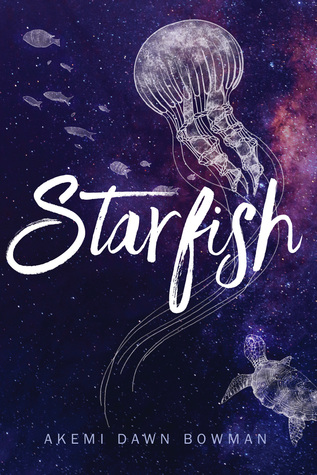 Starfish is another book that reviewers I trust have all really loved! The cover alone is five stars but the story itself sounds really beautiful. Truthfully I do not know a lot about this book but my gut is telling me that it is a book that I am going to love and rate five stars.
Bookworm: A Memoir of Childhood Reading by Lucy Mangan
This is everything that I want in a book! I mean it is a memoir about being a bookworm and childhood stories- what more could you ask for!? 2018 has been the year of memoirs for me and I have a strong feeling that this will be one that I will relate to! I am so ready to take this nostalgic trip down memory lane!
I would love to know if you have read any of these books and if they were five stars?