WWW Wednesday is hosted by Sam @ Taking on a World of Words! All you have to do is answers the following three questions:
What are you currently reading?
What did you recently finish reading?
What do you think you'll read next?
Currently Reading-
The Amateurs by Liz Harmer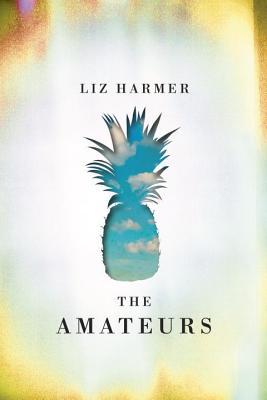 I have heard nothing about this book and there are only 11 reviews on Goodreads, so it will be interesting to see what I end up thinking about it. I am intrigued so far! I am going to post the Goodreads summary here in case you are interested:
In the style of Margaret Atwood, Cormac McCarthy, andThe Walking Dead, The Amateursis a post-apocalyptic examination of nostalgia, loss and the possibility of starting over. PINA, the largest tech company in the world, introduces a product called port. These ports offer space-time travel powered by nostalgia and desire. Want to go back to when your relationship was blossoming? To when your kids were small, or when your parents met? To Elizabethan England? To 1990s Seattle? Easy. Step inside the port with a destination in mind, and you will be transported. But there is a catch: it's possible that you cannot come back. And the ports are incredibly seductive, drawing in those with weaker wills…
Nearly everyone buys the ports, and soon, nearly everyone is gone. Those who are left attempt to sort out how to survive in this world nearly devoid of humans. Animals are increasing in numbers, roads are degrading, the Internet is down, and gasoline is running out. The survivors are also left with numerous unguarded ports, which are as mysterious as they are threatening.
In this world we follow a motley crew camped out in the abandoned mansions and stately church of a former steel-town that has seen its own share of collapse and growth. The group of about thirty adults and children are looting and surviving on what food they can find. But the harsh winter is fast approaching–do they make the choice to head south as a group, or wait to see if their loved ones will return through the ports?
The Amateurs focuses on a thirty-something artist and shopkeeper, Marie. She has never gotten over her ex-husband, Jason, and stubbornly hopes he'll return to her from his new marriage and from the world beyond the port. Meanwhile, in California, life at PINA is breaking down. Brandon, the former head of PR and right-hand man to Albrecht Doors, the mad genius who invented the ports, decides to get out while he still can. He steals a solar-powered car and drives north-east, where he hopes to find his missing mother, and start a new life, maybe a family. And there he meets Marie.
The Amateurs is a story of rapture and romance. It's an astoundingly powerful debut about the end of technological optimism and the beginning of real optimism."
Just Finished-
My Sweet Audrina by V.C. Andrews
I read My Sweet Audrina for Peter Likes Books' book club. It was my first V.C. Andrews novel and it was so much creepier than I was expecting. I had a few problems with it but I think a lot of that stems from the fact that it was published in 1982. I guessed what was happening pretty early on but there were still a few twists I did not see coming!
Less by Andrew Sean Greer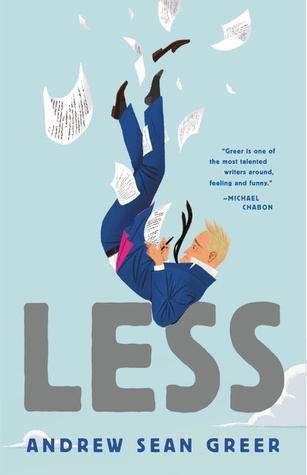 Less was this year Pulitzer Prize for Fiction winner and I just had to read it. I really appreciated the fact that this book is light and humorous, which is not something you expect from a Pulitzer Prize winner novel. I found that to be refreshing! I loved following Less and his journey across the world. Novels about authors are right up my alley, and this one delivered!
I Have Lost My Way by Gayle Forman
I always enjoy Gayle Forman's novels and I Have Lost My Way has become my favourite! I love these three characters and the quick bond that they form. It is one of those stories that takes place over the course of one day, and I think it is done very well. There is instalove which I do not enjoy, but the rest of the book was so great that I was able to get passed that. I was sad to see this story end!
Reading Next–
Women in Sunlight by Frances Mayes
Frances Mayes wrote Under the Tuscan Sun, which I have not read, but I adore the movie! This is another book set in Italy and it is about a group of older, single women who rent a house in Tuscany. It sounds like a light but engaging read and that is exactly what I am in the mood for right now!
Have you read any of these books? What did you think?
Thank you to Penguin Random House Canada for sending me a copy of The Amateurs and Women in Sunlight in exchange for an honest review!