I thought that it might be interesting to talk about some of the book that I was required to read when I was in high school. I graduated high school over ten years ago now so my memories of these books have definitely faded over time, but I still remember how I felt about them! I hated some, and loved others! I would love to reread these to see what I think about them now.
Romeo and Juliet by William Shakespeare
Romeo and Juliet was the first book by William Shakespeare that I have ever read, and I remember absolutely loving it at the time! I was fourteen and I thought the story was so romantic! We then watched the movie starring Leonardo DiCaprio and Claire Danes and that really sold it for me. I now know that the story is ridiculous (talk about instalove!!!) but I still have a soft spot for it.
Macbeth by William Shakespeare
The next Shakespeare play that I read was Macbeth and I also remember really loving it! I think it was the first book that I have read that was so dark and it gripped me. It is still a book that my friends from high school quote from time to time! I just loved those witches!
Othello by William Shakespeare
Othello was the last Shakespeare play that I read in high school and it was probably my least favourite of his books that I have read. I remember very little about it except for the ending! I was reading Goodreads reviews and they have really inspired me to give this play another chance! I think there is a lot that I might have missed (or let's be honest skipped over) when I read it for the first time. My English teacher that year also wasn't my favourite so that might have affected my reading experience!
Catcher in the Rye by J.D. Salinger
Even as a teenager I thought that Holden Caulfield was annoying! All he did was complain and complain! I did not find myself relating to him in any way. That said, The Catcher in the Rye is both my mom's and my brother's favourite book so I would like to reread it and see what I think now that I am almost thirty as opposed to fifteen. Seeing this cover brings me so much nostalgia!
Angela's Ashes by Frank McCourt
Angela's Ashes is probably the book that I think about the most of all the books that I was required to read in high school. It is very heavy and heartbreaking, and it really opened my eyes to the world. I think I was a pretty naive teenager and this book hit me like a ton of bricks. I will forever be grateful for this book and the impact that it had on me. I continue to read memoirs like this one and they continue to teach me empathy.
Frankenstein by Mary Shelley
I HATED Frankenstein when I read it in high school! Absolutely hated it! I can not even tell you why I despised it so much, so I really should reread it to see if my opinion has changed or not! I think that when I read it it was not at all what I was expecting, but looking at it now I can appreciate the message and themes more than I did then.
Tuesdays With Morrie by Mitch Albom
Tuesdays With Morrie is one of my favourite books of all time! When it was assigned to us in high school, I had already read it twice, so I was thrilled! I remember being really proud of the paper that I wrote. It is a book that I continue to reread and continue to love! Everyone should read this one!
Death of a Salesman by Arthur Miller
Ugh this play was such a struggle to get through! It took me ages to read only 114 pages! I can remember thinking that not a lot was happening and that I was obviously missing the point. I think it felt too pretentious for me at the time, and if I am being honest, it is the only book on this list that I have no interest in rereading!
A Modest Proposal by Jonathan Swift
A Modest Proposal is only 48 pages but it really packed a punch! It was probably one of my first ventures in to satire and I absolutely loved it! I do not think I have read anything quite like it since. I think it is a great essay for a classroom to read together. I distinctly remember the class coming together to dissect and discuss it because we all enjoy it so much.
The Color Purple by Alice Walker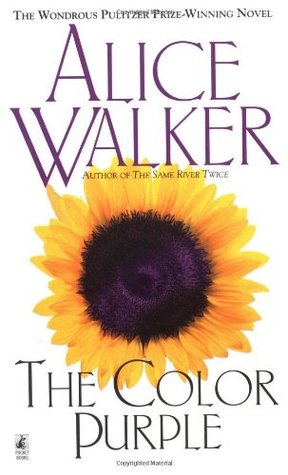 The Color Purple is a book that I truly think everyone should read in their lifetime. It is one of the books that made me fall in love with historical fiction, and it was also my introduction in to feminist literature. I recall being shocked by how graphic the story is but also being inspired by the resilience of the characters!
I am always curious to know what books other people read in high school. Did you enjoy reading in high school? Have you reread any of the book since then and did your opinion change? Let me know!