As many of you may know, historical fiction is my favourite genre. Both of my parents graduated from university with degrees in history- so I guess the love for it is in my blood. What I love specifically about historical fiction is that it is a great way to learn about that past while bringing history to life. If a historical fiction novel is done well, it can transport me to a time and place that I would never have the opportunity to visit.
There is such an incredible range of topics that historical fiction can cover and there are different genres within historical fiction. If you are a lover of romance, there are thousands of historical romance novels out there. If you love mysteries/thrillers, there are historical books like that as well! I truly think that there is a historical fiction book out there for everyone!
I have already posted about my favourite WWII fiction novels and you can find that here if you are interested. Here are some of the historical fiction novels I love that are not about WWII.
The Color Purple by Alice Walker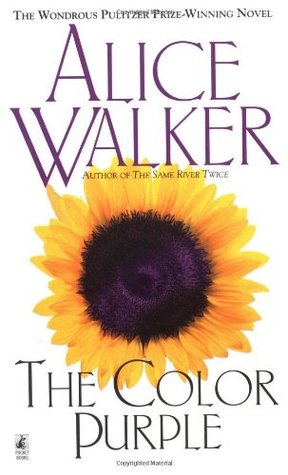 Set in the deep American South between the wars, it is the tale of Celie, a young black girl born into poverty and segregation. Raped repeatedly by the man she calls 'father', she has two children taken away from her, is separated from her beloved sister Nettie and is trapped into an ugly marriage. But then she meets the glamorous Shug Avery, singer and magic-maker – a woman who has taken charge of her own destiny. Gradually, Celie discovers the power and joy of her own spirit, freeing her from her past and reuniting her with those she loves.
The Color Purple is one of the few books that were required reading in high school that I actually enjoyed and has stuck with me all these years later. It is a classic for good reason. I recommend that you read the book and then watch the movie- both are excellent.
Atonement by Ian McEwan
On a hot summer day in 1934, thirteen-year-old Briony Tallis witnesses a moment's flirtation between her older sister, Cecilia, and Robbie Turner, the son of a servant and Cecilia's childhood friend. But Briony's incomplete grasp of adult motives—together with her precocious literary gifts—brings about a crime that will change all their lives. As it follows that crime's repercussions through the chaos and carnage of World War II and into the close of the twentieth century, Atonement engages the reader on every conceivable level, with an ease and authority that mark it as a genuine masterpiece.
This is kind of a cheat because it is set during WWII, but that is not the main focus of the novel and I also forgot to mention it in my first post and it deserves a shout out! I am a huge fan of Ian McEwan's writing and his story telling. Atonement is the first of his books that I ever read and I still think that it is my favourite. This is another book that has a fantastic movie adaptation! It is a love story that I was truly rooting for.
The ThIrteenth Tale by Diane Setterfield
All children mythologize their birth…So begins the prologue of reclusive author Vida Winter's collection of stories, which are as famous for the mystery of the missing thirteenth tale as they are for the delight and enchantment of the twelve that do exist.

The enigmatic Winter has spent six decades creating various outlandish life histories for herself — all of them inventions that have brought her fame and fortune but have kept her violent and tragic past a secret. Now old and ailing, she at last wants to tell the truth about her extraordinary life. She summons biographer Margaret Lea, a young woman for whom the secret of her own birth, hidden by those who loved her most, remains an ever-present pain. Struck by a curious parallel between Miss Winter's story and her own, Margaret takes on the commission.

As Vida disinters the life she meant to bury for good, Margaret is mesmerized. It is a tale of gothic strangeness featuring the Angelfield family, including the beautiful and willful Isabelle, the feral twins Adeline and Emmeline, a ghost, a governess, a topiary garden and a devastating fire.

Margaret succumbs to the power of Vida's storytelling but remains suspicious of the author's sincerity. She demands the truth from Vida, and together they confront the ghosts that have haunted them while becoming, finally, transformed by the truth themselves.
I have talked about The Thirteenth Tale so many times on my blog, and that is for good reason! I want more people to read this book! If you love books and reading than you will love this book. It truly is a love letter to books.
The Kite Runner by Khaled Hosseini
Amir is the son of a wealthy Kabul merchant, a member of the ruling caste of Pashtuns. Hassan, his servant and constant companion, is a Hazara, a despised and impoverished caste. Their uncommon bond is torn by Amir's choice to abandon his friend amidst the increasing ethnic, religious, and political tensions of the dying years of the Afghan monarchy, wrenching them far apart. But so strong is the bond between the two boys that Amir journeys back to a distant world, to try to right past wrongs against the only true friend he ever had.

The unforgettable, heartbreaking story of the unlikely friendship between a wealthy boy and the son of his father's servant, The Kite Runner is a beautifully crafted novel set in a country that is in the process of being destroyed. It is about the power of reading, the price of betrayal, and the possibility of redemption; and an exploration of the power of fathers over sons—their love, their sacrifices, their lies.
All of Khaled Hosseini's novels are beyond excellent, and I HIGHLY recommend them all! Be prepared- The Kite Runner is beautifully heartbreaking. It can be hard to read at times but there is so much to learn and gain from it.
Water for Elephants by Sara Gruen
An atmospheric, gritty, and compelling novel of star-crossed lovers, set in the circus world circa 1932, by the bestselling author of Riding Lessons.

When Jacob Jankowski, recently orphaned and suddenly adrift, jumps onto a passing train, he enters a world of freaks, drifters, and misfits, a second-rate circus struggling to survive during the Great Depression, making one-night stands in town after endless town. A veterinary student who almost earned his degree, Jacob is put in charge of caring for the circus menagerie. It is there that he meets Marlena, the beautiful young star of the equestrian act, who is married to August, the charismatic but twisted animal trainer. He also meets Rosie, an elephant who seems untrainable until he discovers a way to reach her.
Water for Elephants is the book that made me come to the realization that I love reading about the circus. It is atmospheric and the writing is stellar. There are some scenes that I had a hard time reading but I think they were important. I still have not watched the movie because I worry it won't live up to the book.
The Secret Life of Bees by Sue Monk Kidd
Set in South Carolina in 1964, The Secret Life of Bees tells the story of Lily Owens, whose life has been shaped around the blurred memory of the afternoon her mother was killed. When Lily's fierce-hearted black "stand-in mother," Rosaleen, insults three of the deepest racists in town, Lily decides to spring them both free. They escape to Tiburon, South Carolina–a town that holds the secret to her mother's past. Taken in by an eccentric trio of black beekeeping sisters, Lily is introduced to their mesmerizing world of bees and honey, and the Black Madonna. This is a remarkable novel about divine female power, a story women will share and pass on to their daughters for years to come.
Everyone was talking about The Secret Life of Bees when it first came out, and I completely understand why. It manages to be both sad and heartwarming. It is a story that has stuck with me all these years later. I have not read any of Sue Monk Kidd's other novels but I have heard amazing things about The Invention of Wings- which is also historical fiction!
Burial Rites by Hannah Kent
A brilliant literary debut, inspired by a true story: the final days of a young woman accused of murder in Iceland in 1829.

Set against Iceland's stark landscape, Hannah Kent brings to vivid life the story of Agnes, who, charged with the brutal murder of her former master, is sent to an isolated farm to await execution.

Horrified at the prospect of housing a convicted murderer, the family at first avoids Agnes. Only Tóti, a priest Agnes has mysteriously chosen to be her spiritual guardian, seeks to understand her. But as Agnes's death looms, the farmer's wife and their daughters learn there is another side to the sensational story they've heard.

Riveting and rich with lyricism, Burial Rites evokes a dramatic existence in a distant time and place, and asks the question, how can one woman hope to endure when her life depends upon the stories told by others?
Burial Rites was one of the best novels that I read in 2017. It was one of the most atmospheric and bleak novels that I ever read. It is really interesting and frustrating and the fact that it is set in Iceland really adds to the story.
A Great and Terrible Beauty by Libba Bray
It's 1895, and after the suicide of her mother, 16-year-old Gemma Doyle is shipped off from the life she knows in India to Spence, a proper boarding school in England. Lonely, guilt-ridden, and prone to visions of the future that have an uncomfortable habit of coming true, Gemma's reception there is a chilly one. To make things worse, she's been followed by a mysterious young Indian man, a man sent to watch her. But why? What is her destiny? And what will her entanglement with Spence's most powerful girls—and their foray into the spiritual world—lead to?
I am a huge fan of Libba Bray's writing and her creativity. A Great and Terrible Beauty is both historical fiction as well as fantasy. This is the first book in the series and I am really looking forward to continue on with it, even though the second book is over 500 pages and the third one is over 800! I also love The Diviners written by the same author, and it is historical fiction as well.
The Light Between Oceans by M.L. Stedman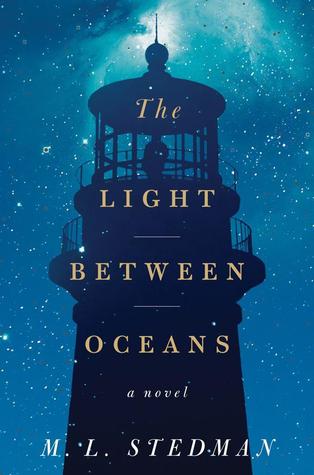 Australia, 1926. After four harrowing years fighting on the Western Front, Tom Sherbourne returns home to take a job as the lighthouse keeper on Janus Rock, nearly half a day's journey from the coast. To this isolated island, where the supply boat comes once a season and shore leaves are granted every other year at best, Tom brings a young, bold, and loving wife, Isabel. Years later, after two miscarriages and one stillbirth, the grieving Isabel hears a baby's cries on the wind. A boat has washed up onshore carrying a dead man and a living baby.

Tom, whose records as a lighthouse keeper are meticulous and whose moral principles have withstood a horrific war, wants to report the man and infant immediately. But Isabel has taken the tiny baby to her breast. Against Tom's judgment, they claim her as their own and name her Lucy. When she is two, Tom and Isabel return to the mainland and are reminded that there are other people in the world. Their choice has devastated one of them.
If you are like me and enjoy slow-paced character driven novels then I think you will really enjoy The Light Between Oceans. I always enjoy when a book brings up ethical and moral questions. It has you asking yourself "What would I do in this situation?"
The Underground Railroad by Colson Whitehead
Cora is a slave on a cotton plantation in Georgia. Life is hellish for all the slaves but especially bad for Cora; an outcast even among her fellow Africans, she is coming into womanhood – where even greater pain awaits. When Caesar, a recent arrival from Virginia, tells her about the Underground Railroad, they decide to take a terrifying risk and escape. Matters do not go as planned and, though they manage to find a station and head north, they are being hunted.

In Whitehead's ingenious conception, the Underground Railroad is no mere metaphor – engineers and conductors operate a secret network of tracks and tunnels beneath the Southern soil. Cora and Caesar's first stop is South Carolina, in a city that initially seems like a haven – but the city's placid surface masks an insidious scheme designed for its black denizens. Even worse: Ridgeway, the relentless slave catcher, is close on their heels. Forced to flee again, Cora embarks on a harrowing flight, state by state, seeking true freedom.
The Underground Railroad is speculative historical fiction, which is a genre that I just recently discovered and really love! This novels is about slavery, and the underground railroad in this story is an actual railroad. It was both heartbreaking and moving. (I didn't include Wolf by Wolf because it is WWII, but it is also speculative fiction about what if Hitler had won the war- it is action packed and I recommend it!)
The Lonely Hearts Hotel by Heather O'Neill
The Lonely Hearts Hotel is a love story with the power of legend. An unparalleled tale of charismatic pianos, invisible dance partners, radicalized chorus girls, drug-addicted musicians, brooding clowns, and an underworld whose economy hinges on the price of a kiss. In a landscape like this, it takes great creative gifts to thwart one's origins. It might also take true love.

Two babies are abandoned in a Montreal orphanage in the winter of 1910. Before long, their talents emerge: Pierrot is a piano prodigy; Rose lights up even the dreariest room with her dancing and comedy. As they travel around the city performing clown routines, the children fall in love with each other and dream up a plan for the most extraordinary and seductive circus show the world has ever seen.

Separated as teenagers, sent off to work as servants during the Great Depression, both descend into the city's underworld, dabbling in sex, drugs and theft in order to survive. But when Rose and Pierrot finally reunite beneath the snowflakes after years of searching and desperate poverty the possibilities of their childhood dreams are renewed, and they'll go to extreme lengths to make them come true. Soon, Rose, Pierrot and their troupe of clowns and chorus girls have hit New York, commanding the stage as well as the alleys, and neither the theater nor the underworld will ever look the same.

With her musical language and extravagantly realized world, Heather O'Neill enchants us with a novel so magical there is no escaping its spell.
The Lonely Hearts Hotel was probably my favourite book that I read last year. It is dark, and atmospheric, and so wonderful. It is set in Montreal and follows two orphans who are born in the 1910's. It is the story of how their lives come together and separate and then come back together again. I was so invested in their story. Just be aware that this book is not for everyone- it covers a lot of heavy and dark topics but does it brilliantly.
The Gentleman's Guide to Vice and Virtue by MacKenzi Lee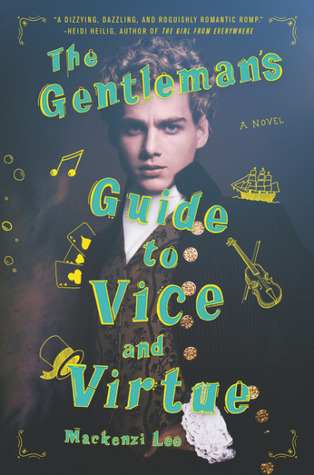 Henry "Monty" Montague was born and bred to be a gentleman, but he was never one to be tamed. The finest boarding schools in England and the constant disapproval of his father haven't been able to curb any of his roguish passions—not for gambling halls, late nights spent with a bottle of spirits, or waking up in the arms of women or men.

But as Monty embarks on his Grand Tour of Europe, his quest for a life filled with pleasure and vice is in danger of coming to an end. Not only does his father expect him to take over the family's estate upon his return, but Monty is also nursing an impossible crush on his best friend and traveling companion, Percy.

Still it isn't in Monty's nature to give up. Even with his younger sister, Felicity, in tow, he vows to make this yearlong escapade one last hedonistic hurrah and flirt with Percy from Paris to Rome. But when one of Monty's reckless decisions turns their trip abroad into a harrowing manhunt that spans across Europe, it calls into question everything he knows, including his relationship with the boy he adores.
YA also has a lot of wonderful historical fiction novels to offer! The Gentleman's Guide to Vice and Virtue is one of my favourites. I love these characters, and reading about their Grand Tour across Europe kept me on the edge of my seat! I would love to read more LGBTQIA historical fiction novels, so any recommendations you have for me would be great!
Victoria by Daisy Goodwin
In 1837, less than a month after her eighteenth birthday, Alexandrina Victoria – sheltered, small in stature, and female – became Queen of Great Britain and Ireland. Many thought it was preposterous: Alexandrina — Drina to her family — had always been tightly controlled by her mother and her household, and was surely too unprepossessing to hold the throne. Yet from the moment William IV died, the young Queen startled everyone: abandoning her hated first name in favor of Victoria; insisting, for the first time in her life, on sleeping in a room apart from her mother; resolute about meeting with her ministers alone.

One of those ministers, Lord Melbourne, became Victoria's private secretary. Perhaps he might have become more than that, except everyone argued she was destined to marry her cousin, Prince Albert of Saxe-Coburg and Gotha. But Victoria had met Albert as a child and found him stiff and critical: surely the last man she would want for a husband….
I am always so fascinated by royalty but I was still surprised by how much I loved Victoria. She is still a teenager when she becomes Queen, and she continues to act like one. She is idealist and a little bit naive, but also really charming. I found her whole story to be so endearing!
The Wonder by Emma Donoghue
Tourists flock to the cabin of eleven-year-old Anna O'Donnell, who believes herself to be living off manna from heaven, and a journalist is sent to cover the sensation. Lib Wright, a veteran of Florence Nightingale's Crimean campaign, is hired to keep watch over the girl.

Written with all the propulsive tension that made Room a huge bestseller, THE WONDER works beautifully on many levels–a tale of two strangers who transform each other's lives, a powerful psychological thriller, and a story of love pitted against evil.
Emma Donoghue is an incredible writer, and I will read any book that she publishes! The Wonder is my favourite of her books, and it is one of those novels that you can just not put down. There is an element of mystery that keeps you guessing until the very end.
The Painted Girls by Cathy Marie Buchanan
1878 Paris. Following their father's sudden death, the van Goethem sisters find their lives upended. Without his wages, and with the small amount their laundress mother earns disappearing into the absinthe bottle, eviction from their lodgings seems imminent. With few options for work, Marie is dispatched to the Paris Opéra, where for a scant seventeen francs a week, she will be trained to enter the famous ballet. Her older sister, Antoinette, finds work as an extra in a stage adaptation of Émile Zola's naturalist masterpiece L'Assommoir.

Marie throws herself into dance and is soon modeling in the studio of Edgar Degas, where her image will forever be immortalized as Little Dancer Aged Fourteen. There she meets a wealthy male patron of the ballet, but might the assistance he offers come with strings attached? Meanwhile Antoinette, derailed by her love for the dangerous Émile Abadie, must choose between honest labor and the more profitable avenues open to a young woman of the Parisian demimonde.

Set at a moment of profound artistic, cultural, and societal change, The Painted Girls is a tale of two remarkable sisters rendered uniquely vulnerable to the darker impulses of "civilized society." In the end, each will come to realize that her salvation, if not survival, lies with the other.
The Painted Girls was incredibly interesting. It takes place during a time period that I know very little about. I really enjoyed the fact that art plays a large role in the story, and you really get good insight in to the french culture during that time- both the good and the bad!
I hope you found a book that caught your attention! I know that some people dislike historical fiction, but I truly think that the genre is so diverse and has so many sub-genres that there is something for everyone!
I would love to know you thoughts on historical fiction, and if you have any recommendations!