Historical Fiction is probably my favourite genre- specifically WWII fiction. I think a lot of people can relate to my fascination with this time period so I thought it might be a good idea to recommend some of my favourites. They are all so beautifully written, and truly heartbreaking. I teared up reading every single one of the books I am going to mention. I am always looking for more books written during this time period so I would love to know your favourites!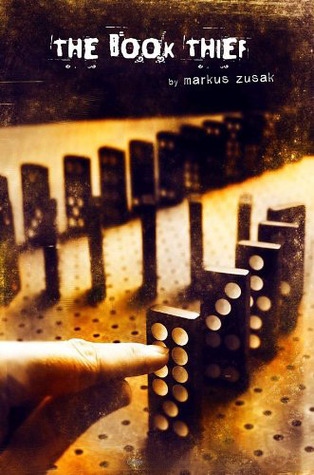 The Book Thief by Markus Zusak– It's just a small story really, about among other things: a girl, some words, an accordionist, some fanatical Germans, a Jewish fist-fighter, and quite a lot of thievery. . . .
Set during World War II in Germany, Markus Zusak's groundbreaking new novel is the story of Liesel Meminger, a foster girl living outside of Munich. Liesel scratches out a meager existence for herself by stealing when she encounters something she can't resist–books. With the help of her accordion-playing foster father, she learns to read and shares her stolen books with her neighbors during bombing raids as well as with the Jewish man hidden in her basement before he is marched to Dachau.
This is an unforgettable story about the ability of books to feed the soul.
Diary of a Young Girl by Anne Frank– Discovered in the attic in which she spent the last years of her life, Anne Frank's remarkable diary has since become a world classic—a powerful reminder of the horrors of war and an eloquent testament to the human spirit.
In 1942, with Nazis occupying Holland, a thirteen-year-old Jewish girl and her family fled their home in Amsterdam and went into hiding. For the next two years, until their whereabouts were betrayed to the Gestapo, they and another family lived cloistered in the "Secret Annexe" of an old office building. Cut off from the outside world, they faced hunger, boredom, the constant cruelties of living in confined quarters, and the ever-present threat of discovery and death.
In her diary Anne Frank recorded vivid impressions of her experiences during this period. By turns thoughtful, moving, and amusing, her account offers a fascinating commentary on human courage and frailty and a compelling self-portrait of a sensitive and spirited young woman whose promise was tragically cut short.
Sarah's Key by Tatiana De Rosnay– Paris, July 1942: Sarah, a ten year-old girl, is taken with her parents by the French police as they go door-to-door arresting French families in the middle of the night. Desperate to protect her younger brother, Sarah locks him in a bedroom cupboard-their secret hiding place-and promises to come back for him as soon as they are released.
Sixty Years Later: Sarah's story intertwines with that of Julia Jarmond, an American journalist investigating the roundup. In her research, Julia stumbles onto a trail of secrets that link her to Sarah, and to questions about her own romantic future.
Night by Elie Wiesel– Night is Elie Wiesel's masterpiece, a candid, horrific, and deeply poignant autobiographical account of his survival as a teenager in the Nazi death camps. This new translation by Marion Wiesel, Elie's wife and frequent translator, presents this seminal memoir in the language and spirit truest to the author's original intent. And in a substantive new preface, Elie reflects on the enduring importance of Night and his lifelong, passionate dedication to ensuring that the world never forgets man's capacity for inhumanity to man.
Night offers much more than a litany of the daily terrors, everyday perversions, and rampant sadism at Auschwitz and Buchenwald; it also eloquently addresses many of the philosophical as well as personal questions implicit in any serious consideration of what the Holocaust was, what it meant, and what its legacy is and will be.
The Boy in the Striped Pajamas by John Boyne– Berlin, 1942 : When Bruno returns home from school one day, he discovers that his belongings are being packed in crates. His father has received a promotion and the family must move to a new house far, far away, where there is no one to play with and nothing to do. A tall fence stretches as far as the eye can see and cuts him off from the strange people in the distance.
But Bruno longs to be an explorer and decides that there must be more to this desolate new place than meets the eye. While exploring his new environment, he meets another boy whose life and circumstances are very different from his own, and their meeting results in a friendship that has devastating consequences.
I wanted to take this opportunity to show you two books that my parents were nice enough to have signed for me when they visited the Holocaust Museum in Washington. These books are written by two brothers who survived the Holocaust and I am so honoured to own them!
There are so many more books that I could recommend so I might do a part 2 in the future. Have you read any of these books? What did you think?