WWW Wednesday is hosted by Sam @ Taking on a World of Words! All you have to do is answers the following three questions:
What are you currently reading?
What did you recently finish reading?
What do you think you'll read next?
Currently Reading-
A Wrinkle in Time by Madeleine L'Engle
I can not believe that I have never read A Wrinkle in Time! Now that it is being made in to a movie, of course I had to buy it! So excited that I am finally taking the time to read it!
Just Finished-
Eleanor Oliphant is Completely Fine by Gail Honeyman
This book is as good as everyone says it is- better even! If it does not end up on my favourite books list at the end of the year I will be really surprised! I adore Eleanor and I wish she was real and we could be best friends!
I Am I Am I Am by Maggie O'Farrell
I Am I Am I Am was much more than I expected it to be! It is the story of the author's life told through her near death experiences. It was beautiful, insightful, and had me tearing up by the end. Maggie O'Farrell is an interesting and incredible woman. I can not wait to read her fiction novels!
The Light We Lost by Jill Santopolo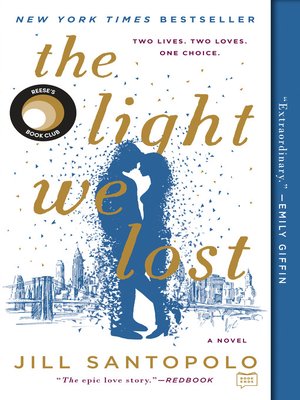 I just finished The Light We Lost and I am still trying to sort out how I felt about it. The writing was great, and I could not put it down but I had a few problems with it. I can not get in to a lot of my thoughts without spoiling the book so I will just say I felt the narrator was immature and selfish. This book takes place over a 13 year time period and there was absolutely no character development! I actually found it to be quite emotionally manipulative and it glorifies some things that I do not agree with. If you have read this I would love to know what you thought- I am still unsure!
Reading Next–
The Queen of Hearts by Kimmery Martin
First of all, how gorgeous is this cover?! One of my goals of 2018 is to read more debut novels, so I am really happy that Penguin Random House Canada sent me a copy for review! It is a medical drama, which I love watching on TV but never actually read a book set in a hospital. I am so excited about it!
Have you read any of these books? What did you think?