Top Ten Tuesday is a weekly meme that is now hosted by That Artsy Reader Girl. "It was born of a love of lists, a love of books, and a desire to bring bookish friends together." This week's topic is about books we are no longer interested in reading. My reading preferences have changed a lot over the years, and there are many books that I used to want to read that I am not intrigued by today.
Uglies by Scott Westerfeld
I think I missed the boat on this series! It was all the rage a few years ago but it seems as though the love for this series has died down. No one seems to talk about it anymore! I think it might be one of those series that was great at the time, but YA has come a long way since then and Uglies just didn't hold up!
Beautiful Creatures
I have seen mixed reviews for this series so I never picked it up but I was still intrigued! I tried to watch the movie but could not sit through it, but there is still something about Beautiful Creatures that appealed to me for a long time. The fact that I still have not read it makes me realize that I obviously do not want to read it that badly!
True Blood Series by Charlaine Harris
I used to be a huge fan of True Blood the TV show when it first came out! When I heard it was a book series, of course I wanted to read it! I was in university at the time so reading for pleasure was more difficult and never got around to it. Eventually, my love for the show died and with it so did my desire to want to read the books!
The 5th Wave by Rick Yancey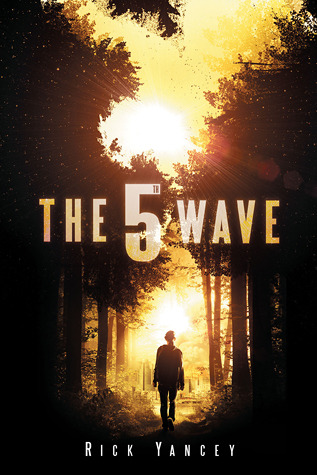 The 5th Wave is another example of a hyped book that I was interested in but never actually read. I heard so many good things about it when it first came out. Now that the sequels have been released, I have heard that the series really goes downhill! I do not want to get invested in a series that will leave me disappointed.
The Luxe by Anna Godbersen
The Luxe was released during that phase where every YA book had a picture of a girl in a pretty dress on the cover. Of all of the books with pretty dresses, this is the dress that I thought was the most beautiful. I remember there being a lot of buzz for it but no one seems to talk about it anymore, and thankfully, the pretty dresses on the cover fad has died!
Panic by Lauren Oliver
There is just something about Lauren Oliver's writing that I do not connect with. I read Before I Fall last year and really disliked it, even though it is so well loved! I have just come to realize that her writing style is not for me, so I am not interested in any of her books anymore.
Wicked by Gregory MacGuire
I love the Wicked Witch of the West so I of course thought that I would love Wicked! This is a book that I have tried to read many times but I never get very far. I have decided to just stop trying and I will stick to watching the play!
We Were Liars by E. Lockhart
Unfortunately, the ending of this book has been spoiled for me! I always hear people talking about how shocking the ending was, and now that I know what happens, I do not see the point of reading it! I have also heard a lot of mixed things about it. I would still like to try another one of her novels at some point.
The Statistical Probability of Love at First Sight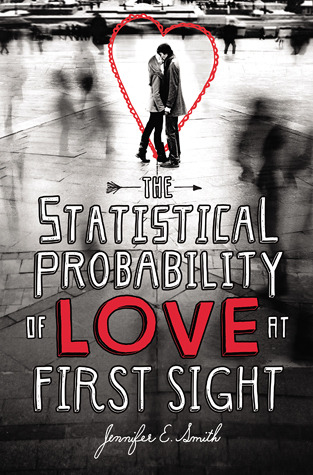 Jennifer E. Smith's books were everywhere on booktube a few years ago! I always thought the stories sounded sweet and the covers were adorable. I really do not have a reason as to why I am no longer interested in her books, I just think that there has been so many wonderful YA contemporary novels released since then that her books are not a priority.
City of Fallen Angels by Cassandra Clare
DON'T HATE ME!! I read the first three books in The Mortal Instruments and I really wanted to enjoy them and to be part of the fandom but I just could not get in to them! Once she starting come out with more and more books set in this world I just came to realize that I could not keep up, was no longer interested, and I shouldn't force myself to read something just because everyone else has read it!
I would love to hear your opinions on any/all of these books? Are they still worth reading? I can't wait to read your thoughts!