YA contemporary is not a genre that I usually gravitate towards, but when I do I often end up really enjoying myself! My favourite YA book is a contemporary (I'll Give You the Sun by Jandy Nelson) and I want to read more from the genre. I thought it might be interesting to share both the new release and backlist YA contemporaries that I am intrigued by and hoping to read!
New Releases
American Panda by Gloria Chao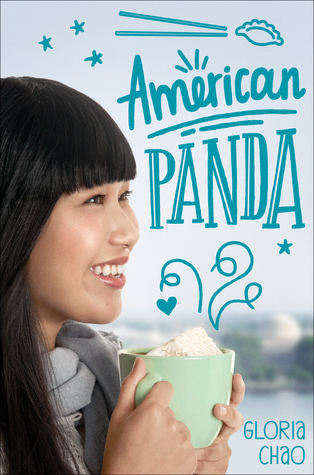 I have not seen a single bad review of this book! It follows a Taiwanese-American college student. I can not recall ever reading a book with a Taiwanese-American protagonist and I love the culture so I am excited to read about that experience in a YA novel. I also am excited to see that the main character is in college- which is hard to find in YA!
Love, Hate and Other Filters by Samira Ahmed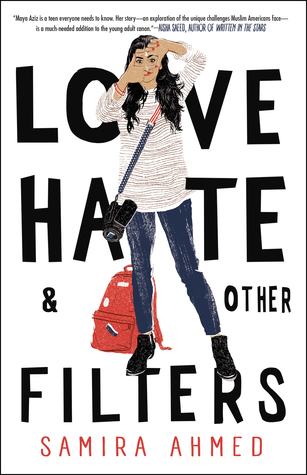 I have seen some mixed reviews of this book, but I am still intrigued by it. I know that it takes on some important and relevant topics, such as Islamophobia. I think books like this are imperative, and I hope Love, Hate & Other Filters shines a light on this topic.
The Beauty That Remains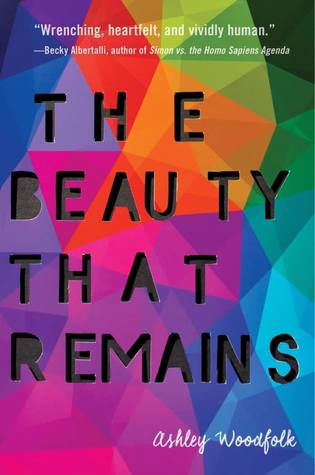 This quote really from the summary on Goodreads really sold me on this book:
Despite the odds, one band's music will reunite them and prove that after grief, beauty thrives in the people left behind.
How beautiful does that sound? I love that music is a big part of the story and it seems to help the characters through their grief. I think a lot of us can relate to turning to music in times of sadness, heartache, and grief.
A Girl Like That by Tanaz Bhathena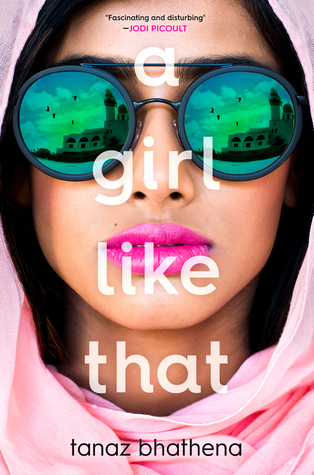 A Girl Like That does not come out until February 27th, but all of the early reviews have been excellent. Again the summary on Goodreads caught my attention, and it seems like this will be the kind of book that I adore.
It tackles complicated issues of race, identity, class, and religion, and paints a portrait of teenage ambition, angst, and alienation that feels both inventive and universal.
You'll Miss Me When You're Gone by Rachel Lynn Solomon
This is a book about twins, which is always a dynamic that I enjoy reading about. One of the twins test positive for Huntington's Disease, and the book seems to be about how those results affect their relationship. I always appreciate books that focus on family dynamics. I have a feeling You're Going to Miss Me When I'm Gone is going with wonderfully heartbreaking.
Backlist
Simon vs the Homo Sapien's Agenda by Becky Albertalli
I feel as though I am the only book blogger who hasn't read this book yet! I really want to see the movie and read Becky Albertalli's other novels as well. Leah on the Offbeat looks amazing!! I am so ready to fall in love with Simon!
Alex, Approximately by Jenn Bennett
I bought this book on Book Outlet in December and I am surprised I haven't picked it up yet! I have had so many people recommend it to me! It sounds really adorable and it seems as though all of my friends on Goodreads have read it and loved it.
Letters to the Lost by Brigid Kemmerer
Here is another book that I bought in December, and when I mentioned it on my blog so many of you commented about how fantastic it is! I love that the characters communicate through letters in the beginning. I have seen people saying that it is a book that while have you smiling through tears- which I always enjoy!
Little & Lion by Brandy Colbert
Little & Lion was one of my most anticipated books of last year, and I have no idea why I have not read it yet! One of the characters has bipolar disorder, and from the reviews that I have read the bipolar representation is done well.
I know that there are so many more YA contemporary novels that I want to read, but these are the first ones that came to mind. I would love to know your opinion on any of these books, and on YA contemporaries in general.
What is your favourite YA contemporary novel? I can not wait for your recommendations!