Happy Valentine's Day everyone! I hope that you are enjoying today, whether that means spending time with your partner or your friends, or maybe you are spending this day curled up with a good book!
WWW Wednesday is hosted by Sam @ Taking on a World of Words! All you have to do is answers the following three questions:
What are you currently reading?
What did you recently finish reading?
What do you think you'll read next?
Currently Reading-
I Am I Am I Am by Maggie O'Farrell
I am not very far in to this memoir, but I have enjoyed what I have read! I have seen a lot of good reviews for this book lately, and one of my favourite booktubers (Savidge Reads) read it in one day and loved it! That made me even more excited to dive in to it.
Thank you to Penguin Random House Canada for sending me a copy in exchange for an honest review
Just Finished-
The Dinner by Herman Koch
This was my first audiobook and I enjoyed the experience of listening to an audiobook and the narrator was excellent, unfortunately I was not a huge fan of the story itself. I hated all of the characters- there was absolutely nothing redeemable about them. The story had potential but something about it just didn't click with me.
The Immortalists by Chloe Benjamin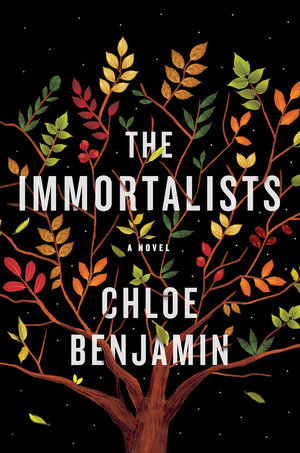 It took me awhile to get in to The Immortalist, but once I did – wow! This book was really good! This is one of those books that plays with your emotions and tears at your heartstrings. I love the elements of 'magic' and how the story spans over decades. I also appreciate a story that is focused on family. I had a few issues with one character making decisions that didn't seem like them. I will talk about that more in my review!
Thank you to Penguin Random House Canada for sending me a copy in exchange for an honest review
Reading Next–
The Light We Lost by Jill Santopolo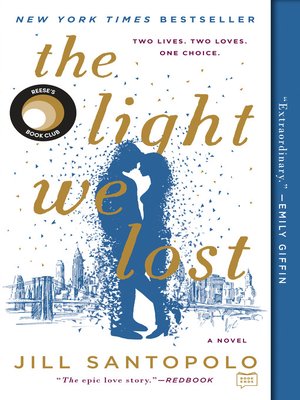 I saw this book for a really good price at Costco and remembered that it was Reese Witherspoon's newest book club pick! I actually trust her recommendations, and this book sounds interesting. I have been enjoying adult contemporary/romance lately so this is perfect.
Have you read any of these books? What did you think?