Top Ten Tuesday is a weekly meme that is now hosted by That Artsy Reader Girl. "It was born of a love of lists, a love of books, and a desire to bring bookish friends together. This week was a love freebie, meaning we could talk about anything Valentine's Day related! I decided to share some ideas for Valentine's Day gifts for bookworms. I think these are sweet gifts for any book lovers in your life- whether it is your partner, your friend, your parent, or yourself!
Paper flowers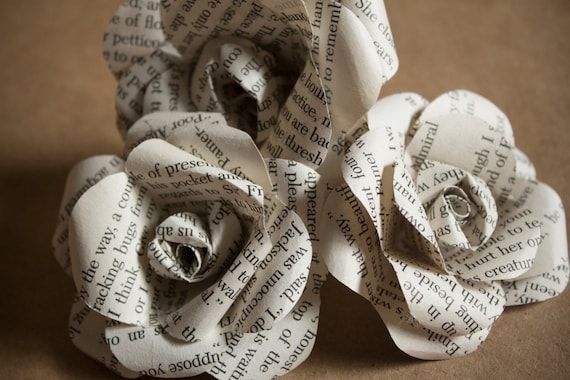 Flowers are a traditional Valentine's Day present so I think this would be a nice twist on that tradition. I am not talking about any old plain paper flower, I mean paper flowers made out of books! So thoughtful, and will last forever! If you have any music lovers in your life, I have also seen these made out of sheet music!
Book of poetry
There is something so romantic and sweet about poetry. I think I would absolutely melt if someone gifted me a book of poetry for Valentine's Day. Poetry is really trendy right now so there is a great selection to choose from! Write a nice inscription in the front and I think this makes for the perfect gift.
Perfume/Cologne that smells likes books
I think the majority of bookworms love the smell of books, and perfume makes for a great Valentine's Day gift so why not put those two things together! I have seen a quite a few perfumes like this but the one I recommend is Paperback by Demeter. It smells wonderful!
This is how they describe it:
A trip to your favorite library or used bookstore. Sweet and lovely with just a touch of the musty smell of aged paper, Demeter's Paperback harnesses that scent with a sprinkling of violets and a dash of tasteful potpourri.
Prints with romantic book quotes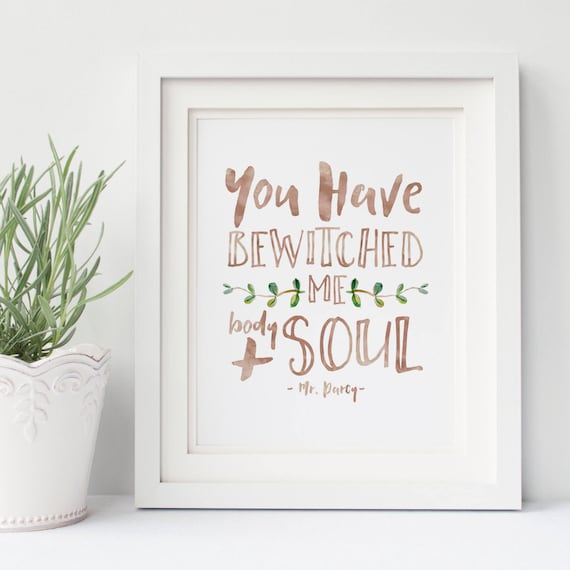 I am such a sucker for a beautiful print, and I know that I am not the only one. It would be so sweet to receive a gorgeous print with either my favourite book quote, or a romantic book quote. There are quite a few lovely ones on Etsy but of course I went with this Pride and Prejudice quote from SnowAndCompany because it is my personal favourite. Another great thing about this idea is it is something you can probably DIY at home! (I am secretly hoping that my future boyfriend comes across this post.)
Bookish jewelry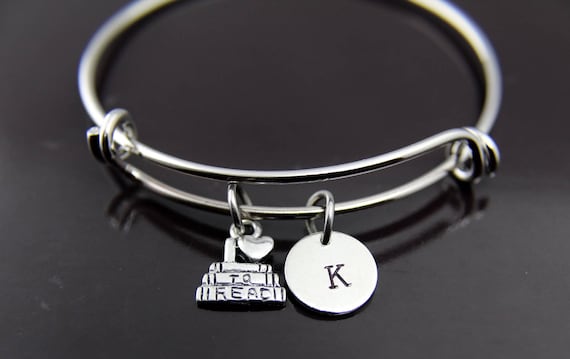 Jewelry seems to be the go to gift on Valentine's Day and there are so many adorable bookish bracelets, earrings, necklaces, cuff links, etc on Etsy. I found this charm bracelet from LeBuaJewelrytoo that I thought would be perfect because you can personalize it.
Personalized bookmark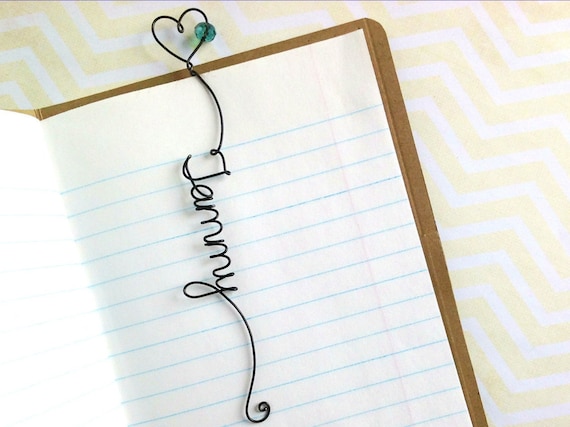 How perfect is this personalized bookmark by kraze4paper? It even has a heart at the top! I was so excited when I found this, and it is the item that inspired this post to begin with. You can get different shapes on the top as well (like a wine glass) and add different coloured beads. I am tempted to buy one for myself…
Book Art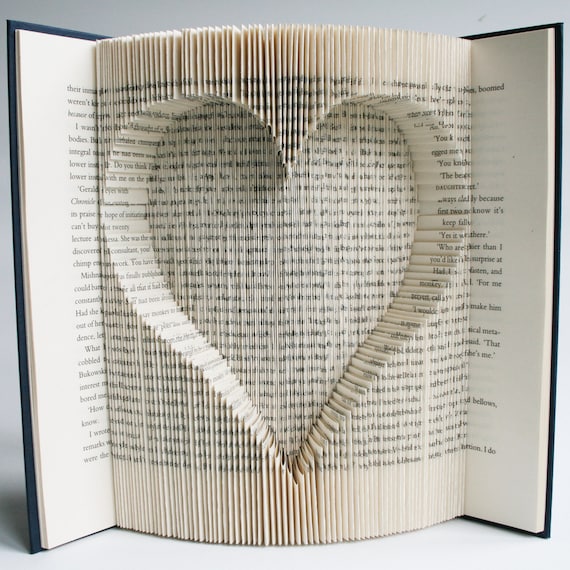 I know there are some people who will think it is a crime to do this to a book, but I think it is amazing. How adorable would that look on a bookshelf? LoveBookFolding on Etsy does this in many shapes but of course I thought that the heart was more appropriate for the occasion.
Book Sleeve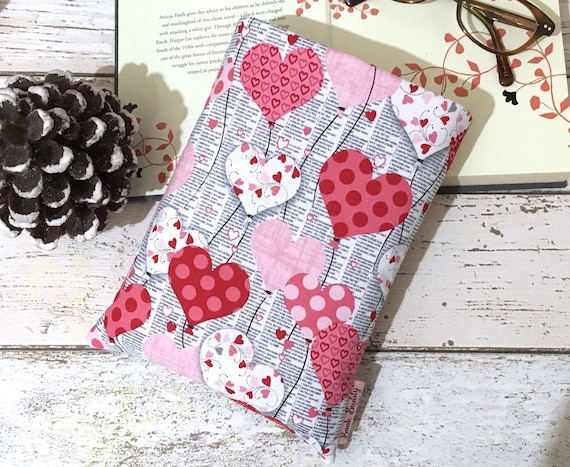 If the person you are buying a Valentine's Day gift for reads physical books and often travels with them, then I think a book sleeve would be a perfect gift. They protect books from becoming damaged when in a purse, school bag, briefcase, etc. There are a lot of different companies that make them in many different patterns. I went with this one by MelvisMakes obviously because of the hearts!
Book Candle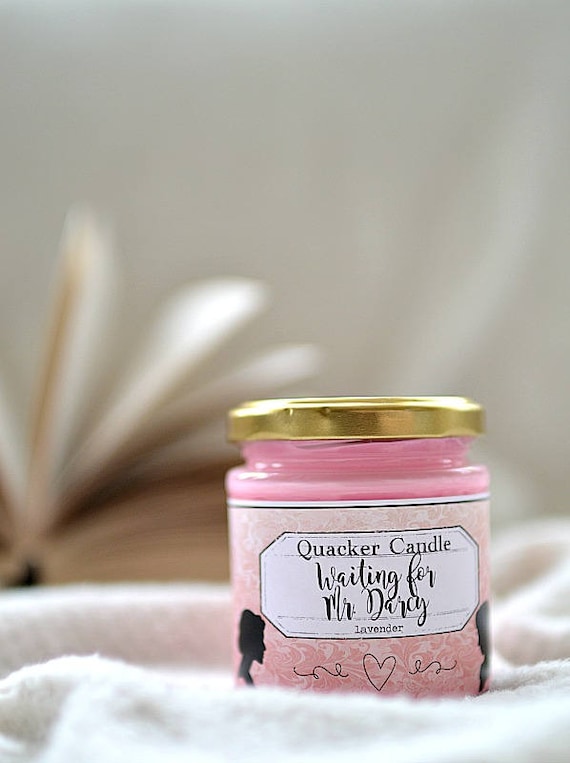 What would this list be if I did not include book candles? Candles always make for great gifts. I have talked about bookish candles a few times on this blog already but I found a new seller on Etsy and I want to buy them all! This Pride and Prejudice candle from QuakerCandle would be an amazing gift for a single friend who loves Mr. Darcy! (Hint Hint)
Valentine's Day is tomorrow so I know it is a little too late to buy most of these things but they are good to keep in mind for next year, or for other occasions- Anniversaries for example!
I hope everyone has a fantastic Valentine's Day whether or not you are in a relationship. I know I will personally be watching cheesy movies and eating junk food with my single friends! Love you all!