# of Books Read- 8
# of Pages Read- 2,550
Favourite Book(s)- Never Let Me Go by Kazuo Ishiguro, Wonder by R.J. Palacio, & The Bear and the Nightingale by Katherine Arden
I read Annihilation within the first few days of January and it is still on my mind. It was so weird but in a really great way. I have such mixed feelings about it because it left me with many unanswered questions. If you are looking for something completely original with elements of SciFi, dystopia, and horror then I would recommend looking in to this one. I am so curious to see how the rest of the series plays out, and apparently it is being made in to a movie as well.
The Underground Railroad is a book that everyone talks about, and for good reason. It is speculative fiction, and I thought that the take of having the underground railroad being a real train was interesting but it could have been more fleshed out. That said, this book was beautifully written, heart wrenching, and so important. I can not wait to see what Colson Whitehead writes next.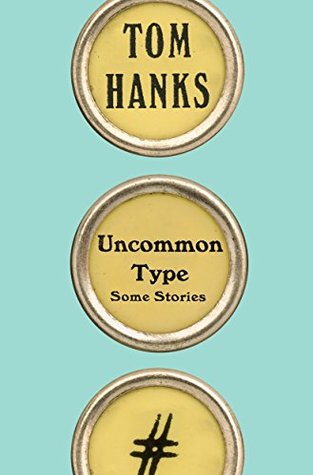 I was reluctant to read this collection of short stories because I am always wary about books written by celebrities. In my opinion, I was worried for nothing. It was well-written and I loved the focus on everyday people with the occasional elements of SciFi. I had a few issues with the way he wrote women but I will definitely read his next collection, if he ever comes out with one!
I will be surprised if this book does not make it in my top ten books of the year! It was brilliant! I have a feeling that this is a book that will stick with me for many years to come. It is one of the most thought-provoking novels that I have read in a long time. I was so connected and invested in the characters, and it was frustrating trying to unravel what was happening to them.
Jesmyn Ward is a truly talented writer. I now want to read all of her books! This book was so hard to read at times, and mad me so angry! I love a book that can bring out those emotions. The first chapter was a bit graphic and I was not prepared for it (animal slaughter.) I just want to mention that so if you decide to pick it up, you are aware of it. Sing, Unburied, Sing talks about important topics and handles them in a way that I felt was realistic and had a big impact. I can see why this book is so well loved.
As you can see, I have read a lot of heavy and dark books this month. I decided to read Gunslinger Girl because I was looking for something more fun and action-packed. This book definitely delivered. It was really fast-paced and I could not put it down. A lot of it was predictable, but there were a few twists that I did not see coming. It was really the characters and the setting that were the highlights for me!
Wonder was an emotional roller-coaster. I felt every single emotion while reading this book, and by the end of the ride I had fallen deeply in love with it and with Auggie. It is not often that I come across a novel that I think every single person should read, but this is one of those books. It is so insightful and there are many lesson that can be learned and/or reinforced. It deserves every ounce of love that it receives.
I have been talking about wanting to read The Bear and the Nightingale for months now, and I am happy to say that it has surpassed my expectations! It starts off a little bit confusing and it takes awhile to get all of the characters sorted out, but once you do it is absolutely beautiful and captivating. I really reads like a fairy tale for adults, and I did not want it to end. I am looking forward to picking up the next book!
This has been one of the best reading months I have had in a long time. Every single book that I read was unique and amazing in it's own way! I am hoping that this is a sign that I will have an incredible reading year.
What was the best book that you read this month?