One of my first posts on this blog was My Summer TBR and I thought it might be fun to look back over the summer and see how well I did! Spoiler Alert– I did not do so well. This is why I do not ever make TBRs! I am horrible at sticking to them. Not only am I a mood reader but when I buy new books I want to read them immediately! Enough excuses…
Books that were on my summer TBR
As you can see I had nine books on my summer TBR, and they were all books that have been on my shelves for a long time.
Books from my summer TBR that I read
Illuminae by Amie Kaufman and Jay Kristoff– I am so glad that I finally read this book! It was everything that I was hoping it to be and more. I have never had a reading experience quite like this one before! I am hoping to read Gemina in September or October!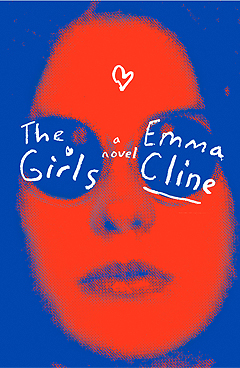 The Girls by Emma Cline- I had been wanting to read The Girls for awhile so I am glad that I finally did, but sadly it did not live up to my expectations. I was not a fan of the characters and there wasn't much of a plot. I wrote a review that you can read here!
Anne of Green Gables by L.M. Montgomery– As a Canadian I am so ashamed that it took me so long to read this book! I loved Anne and it was such a sweet and charming story. I truly loved it and thought this book was so special.
East of Eden by John Steinbeck– I am currently reading this book and taking my time with it. It is so beautifully written and I adore Steinbeck so I am truly enjoying myself! I will definitely have a review when I finish it.
So as you can see I have read 3 and half books out of the 9 that I planned to read. That is not great but I am okay with it. I read so many great books this summer so I have no regrets! I still plan on reading the rest of these books before the end of the year. I would love to know your opinion on any of these books! Which ones should I make a priority?