Can you believe there is only one week until Christmas? Where has the time gone? I know that Christmas is going to look a lot different for many of us this year. This will be the first Christmas I will be spending apart from my brother, which is difficult, but I am blessed in many ways, so I am trying to keep up my Christmas spirit. I am thinking of you all and I appreciate you so much!
I found this tag on the amazing blog Paper Fury, and I knew I had to do it. It was created by Falling Down The Book Hole.
ON THE FIRST DAY OF CHRISTMAS, MY TRUE LOVE SENT TO ME: A PARTRIDGE IN A PEAR TREE.
The partridge stood alone in the pear tree. What is your favourite stand alone?
I prefer stand alones, so this is a tough question. I have read and loved so many that it is impossible to choose a favourite. Never Let Me Go is one of my favourite books of all time, and it is also a stand alone. That said, I would love a prequel! Kazuo Ishiguro has a new book coming out in 2021, and it is probably my most anticipated book of the year.
N THE SECOND DAY OF CHRISTMAS, MY TRUE LOVE SENT TO ME: TWO TURTLE DOVES.
Love is in the air! Who is your one true pairing?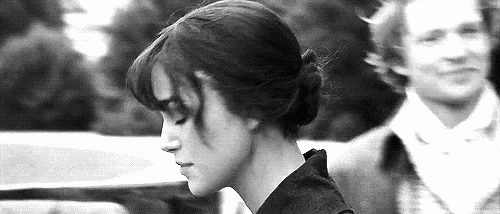 Elizabeth and Mr. Darcy will always be my ultimate OTP, but I also have to give a shout out to Dani and Zaf from Take a Hint, Dani Brown by Talia Hibbert- I adore them!
ON THE THIRD DAY OF CHRISTMAS, MY TRUE LOVE SENT TO ME: THREE FRENCH HENS.
In the spirit of threes, what is the best trilogy you have read?
The Themis Files by Sylvain Neuvel is hands down my favourite trilogy. These are the books that got me into SciFi, and one of the few series that I would even consider rereading. I cannot recommend it enough!
ON THE FOURTH DAY OF CHRISTMAS, MY TRUE LOVE SENT TO ME: FOUR CALLING BIRDS.
Since series usually consist of four or more books, what is your favourite series?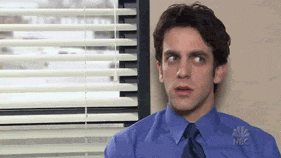 I am so bad at finishing series, especially if they are more than three books. I have started many series that I loved, but none of the ones that I have finished are ones I would consider favourites. I am in the middle of reading the Thursday Next series by Jasper Fforde and the Chief Inspector Armand Gamache series by Louise Penny. Both of them have the potential to becomes favourites!
ON THE FIFTH DAY OF CHRISTMAS, MY TRUE LOVE SENT TO ME: FIVE GOLDEN RINGS.
One ring to rule them all! Who is your Favourite Villain/Antagonist?
This question comes up a lot in tags, and I always have the same answers. It is either AIDAN from The Illuminae Files or Jackal from the Blood of Eden series. I am starting to read more and more fantasy, so hopefully I will find different villains that I can love to hate.
ON THE SIXTH DAY OF CHRISTMAS, MY TRUE LOVE SENT TO ME: SIX GEESE A LAYING.
Creation is a beautiful thing. What is your favourite world/world-building?
The Fifth Season has the greatest world-building of any book I have ever read, and probably will ever read. Everything about this book is genius and intricate. I cannot wait to continue on with the series in 2021.
ON THE SEVENTH DAY OF CHRISTMAS, MY TRUE LOVE SENT TO ME: SEVEN SWANS A SWIMMING.
Who needs seven swans when all it takes is one good animal sidekick? Who's your favourite animal sidekick?
Would you call Nana a sidekick or a main character? Either way, he is my favourite animal in any book I have ever read.
ON THE EIGHTH DAY OF CHRISTMAS, MY TRUE LOVE SENT TO ME: EIGHT MAIDS A MILKING.
Milk is so 18th century. Which book or series takes beverages/food to a whole new level?
The food in With the Fire on High is almost magical!
ON THE NINTH DAY OF CHRISTMAS MY TRUE LOVE SENT TO ME: NINE LADIES DANCING.
Dancing is just one skill of a Lady! Who is your favourite kickass female lead?
There are a lot of badass female characters who I love, but Tarisai from Raybearer is a most recent favourite. I love how quiet her badassery is and how she slowly comes into her own over the course of the book. This is a series, so I know her character will become even more developed as the series goes on. I cannot wait!
ON THE TENTH DAY OF CHRISTMAS MY TRUE LOVE SENT TO ME: TEN LORDS A LEAPING.
How about your favourite leading lad?
The majority of the books I read have female protagonists, so this was a more difficult question than it should have been, until I remembered Tobias from The Greenhollow Duology. There is something so captivating and surprisingly innocent about him. Honourable mention goes out to Yadriel and Julian from Cemetery Boys.
ON THE ELEVENTH DAY OF CHRISTMAS MY TRUE LOVE SENT TO ME: ELEVEN PIPES PIPING.
What is your favourite book or bookish thing with musical influence? (It can be about music, reference music a lot etc.)
Oh look, a Tiffany D. Jackson novel! Are we at all surprised? Let Me Hear a Rhyme is the book that started me on my Tiffany D. Jackson journey, and the focus on the power of music is one of the things that I loved so much about it. The Beauty That Remains by Ashley Woodfolk is another one I love that had some similar themes.
ON THE TWELFTH DAY OF CHRISTMAS MY TRUE LOVE SENT TO ME: 12 DRUMMERS DRUMMING.
Drum roll please…what is your favourite read of this year?
It is interesting because there is normally one book a year that stands out among the rest, but I am having a hard time choosing just one favourite book of 2020. There were so many that I loved, many of which I have talked about in this post already. The Fifth Season, Raybearer, and Let Me Hear a Rhyme could all arguably be my favourite book of the year. I have to think more on this and will definitely be posting a list of my favourites closer to the end of the month.
Instagram | Twitter | Goodreads