Top 5 Tuesday is hosted by the wonderful Shanah @ Bionic Book Worm.
I love this week's topic! It is always fun to think about summertime reading. I definitely read more during this time of year and I am a seasonal reader. I love light, contemporary reads during the warms months. They make for perfect beach side reading. Here are just five of my favourites:
The Bride Test by Helen Hoang
Helen Hoang also wrote The Kiss Quotient, which I loved, but it is her second novel that stands out to me. There is something special about this story- it is not your traditional romance. The romance is slow-burning and part of the delight for me was seeing the two characters slowly come to understand one another.
With the Fire on High by Elizabeth Acevedo
Acevedo is officially an auto-buy author me! She creates main characters who you instantly connect with and root for. If you do not have the opportunity to travel this summer, With the Fire on High will take you on a trip to Spain and will make your mouth water with all the descriptions of food!
The Unhoneymooners by Christina Lauren
The Unhoneymooners was my first Christina Lauren novel and I loved it! This is another book that will take you on a vacation- this time to Hawaii. The setting of this book is one of the reasons that I loved it so much. I do not think there is anything more romantic than falling in love in a tropical paradise. Also, doesn't that cover just scream summer?!
Peter Darling by Austin Chant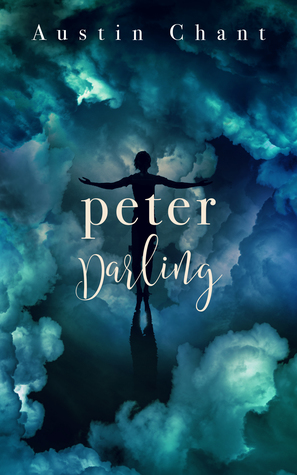 Peter Darling is the only book on this list that is not straight up contemporary, as it is a Peter Pan retelling and has fantastical elements. I just want to talk about it any chance that I get because I think it is brilliant. It is so charming and atmospheric. You will feel like you are in Neverland. It is also really sweet and romantic. I just love this book!
The Ensemble by Aja Gabel
The Ensemble is such an underrated novel! If you love stories that centre around music and friendship, this is the book for you. We follow the members of a musical quartet over many years and see how their relationships with one another change and develop over time. It felt so honest and real. I have discovered that I really enjoy reading books that involve art in some way, whether it is music, painting, designing, etc., during the summer months.
Are you a seasonal reader? What kind of books are you drawn to when the weather gets hot?