I found this tag on Marie's blog Drizzle & Hurricane Books! It was originally created by the amazing Sofii @ A Book. A Thought. It is such a fun idea, and I loved the sound of the book that she came up with. I just had to try it for myself. I tag everyone reading this to try it. I am so curious to know what your perfect book would look like!
THE PERFECT GENRE
What genre would your perfect book be?
My gut reaction is historical fiction because I always say that it is my favourite genre, but the books I have been loving lately have all been contemporary/literary fiction– so, I have to go with that! There is so much that you can be done within the genre and they can really hit close to home, which is something that I love finding in books.
THE PERFECT SETTING
Because every story needs the perfect setting
This is so tough! There are so many settings that I love but if I had to choose I would say the English countryside. There is something so calming yet mysterious about the English countryside. I love when the setting itself is a character and I have read many books where I got that feeling from a countryside in England.
THE PERFECT MAIN CHARACTER
Because every book needs that brave and amazing MC
I love when a main character keeps her cards close to her chest. There is an edge of mystery about her and you never quite know what she is thinking. She is someone who the reader nor the side characters can quite figure out.
THE PERFECT BEST FRIEND
Because we always love that character who supports our MC, no matter what
The best friend probably wouldn't be of the human variety, but would be a cat! Is there anything better in a book than a feline sidekick? I don't think so!
THE PERFECT LOVE INTEREST
Although not all stories need it, we all love a bit of romance
To be honest with you, my perfect novel would not have a romance.
THE PERFECT VILLAIN
Because even when sometime we hate them, we always need them
Because this is a contemporary/literary novel there probably wouldn't be your traditional villain. I think in my perfect book the villain would probably be the main character's own thoughts and her past. They would be holding her back and it would be something she would need to work through.
THE PERFECT FAMILY
Our book wouldn't be the same without that unconditional support from the MC's family
I think my perfect novel is adult and there probably would not be a lot of family around. The MC's family would be her chosen family of friends.
THE PERFECT ANIMAL OR PET
Because we all need a good loyal companion
The aforementioned cat best friend!
THE PERFECT PLOT TWIST
"OMG, how I didn't see that coming!"
I love subtle plot twists where things are slowly revealed over time. Something like when it is revealed that the narrator is telling you her story from jail and that there were many hints throughout that alluded to this.
THE PERFECT TROPE
Because we all have a trope we can't get enough of
I said my perfect book wouldn't have any romance but all of my favourite tropes are found in romance novels!!! Ahhhh…. maybe the unreliable narrator? I know that it bothers some people but if done well I love it.
THE PERFECT COVER
Because we all love a good, beautiful and artistic cover
Something bright with lots of flowers. Even if it has nothing to do with the story inside, I do not care! They are just so pretty!
THE PERFECT ENDING
Because every great adventure has an ending
Don't hate me, but I love when a book has an open ending. I think it is so interesting when the end is left open to interpretation. It definitely makes for amazing discussions and debates with other readers!
BOOKS SIMILAR TO MY PERFECT BOOK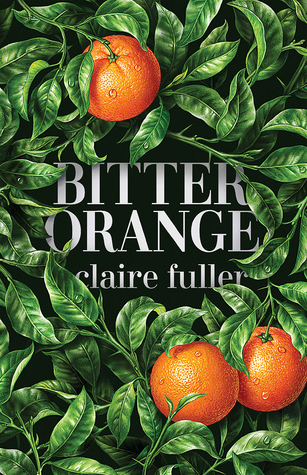 I would be curious to know if my ideal books would be something you would read? I know my tastes can be pretty particular!