Top 5 Tuesday is hosted by the wonderful Shanah @ Bionic Book Worm.
I rarely read mysteries/thrillers and I do not know why that is.  I think I have a hard time navigating which ones are worth my time.  There are a lot of them out there and my tastes when it comes to mysteries is very particular.  You may notice from the books I share today that my favourites are typically not traditional thrillers and the mystery elements are much more quiet and more in the background.
I Let You Go by Clare Mackintosh
I Let You Go is probably the most traditional mystery/thriller on this list.  It has one of the greatest twists that I have ever come across in any form of media.  I was absolutely floored! This book has stayed with me ever since I read it and I don't think another twist will catch me off guard in quite the same way again.
Bitter Orange by Claire Fuller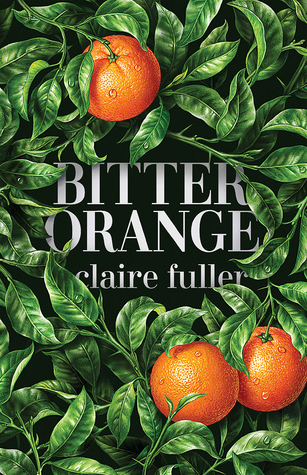 Bitter Orange is both literary fiction and a mystery, and it's brilliant! There is something sinister brewing throughout the story and Fuller slowly gives the reader hints as to what is to come.  It is incredible atmospheric and character-driven.  The characters are unlikable but authentic. I loved everything about this one!
My Sister, the Serial Killer by Oyinkan Braithwaite
My Sister, the Serial Killer is another example of a book that is not your typical mystery/thriller.  The reader is always in the know and the mystery lies in what our main character is going to do next. It reads more like a character study and a look at morality and our society than a traditional mystery.
You by Caroline Kepnes
I have never read a book quite like You.  It is told in the second person which adds a level of creepiness that I have never experienced before.  I listened to the audiobook for this one and it was amazing- it really messed with my head for awhile.  I have yet to listen to the sequel, Hidden Bodies, because I am not quite sure I am quite ready to live in Joe's mind again.
Dark Matter by Blake Crouch
Dark Matter is a SciFi thriller and it is a ride! There are so many twists and turns and it absolutely blew my mind. If you want a thriller that will make your heart race, this is the one for you. I have an eARC of his upcoming novel, Recursion, and I can not wait to get to it.  I have already heard great things!
What is your favourite mystery/thriller novel? It is a genre that I need to explore more and I would love your recommendations!