Theresa @ The Calico Books created this tag and was kind enough to tag me. I have always loved Easter and the springtime. A themed book tag does wonders to get me in the spirit. I love the questions that she came up with and the graphics that she created are so adorable.
RULES
Answer the prompts.
Tag some friends.
Link back to this post, and be sure to mention the creator (Theresa @ The Calico Books)
Have fun!
All My Puny Sorrows by Miriam Toews
I read Women Talking by Miriam Toews last fall and absolutely loved it. I know that it is coming out in the US soon and I have seen some buzz for it, which makes me very happy. I decided to read some of her backlist titles, and I am so glad that I did. All My Puny Sorrows is so beautifully written and tackles some pretty serious topics in a realistic way. I hope that more people discover this gem after reading Women Talking.
The Poppy War by R.F. Kuang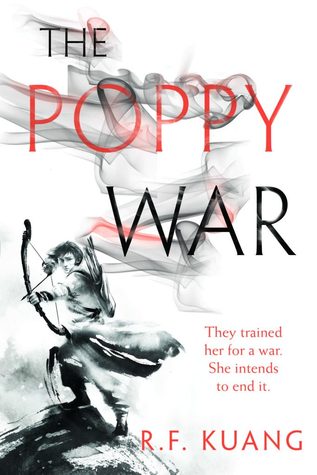 I have loved so many debut novels, but The Poppy War was the first one that came to mind. I recently received an eARC from Edelweiss for the sequel and all I want to do is abandon all the other ARCs I am reading and start The Dragon Republic, even though it does not come out for months. The world that R.F. Kuang created is fascinating and original. It is rare that I fall in love with a fantasy novel, but The Poppy War is something special.
Normal People by Sally Rooney
I have talked about Normal People a lot lately, but there is something so special about it. On the surface it is such a simple story about two people navigating their relationship, but it has so much depth and many layers. I was not ready to say goodbye to these characters and to their story.
The Humans by Matt Haig
My city has a pretty great used bookstore, and I have found a lot of amazing books there at a great price. One of the most memorable is The Humans. It was in perfect condition and the book itself is wonderful and charming. It is such an interesting SciFi novel that I would recommend to all readers.
The Unhoneymooners by Christina Lauren
The Unhoneymooners is the first Christina Lauren novel that I have read and I will definitely be picking up more of their books. I loved the banter between the characters, and it had all of my favourite tropes in romance. It was just so fun to read with a lot of sweet and romantic moments.
Tuesdays With Morrie by Mitch Albom
I read Tuesday With Morrie and it is one of the books that I credit with helping me to fall in love with reading, particularly nonfiction. There were a lot of life lessons that I took away and I truly believe made me a better person. Morrie was so wise and had an interesting outlook on life. It is a book that I still turn to from time to time.
I Let You Go by Clare Mackintosh
I Let You Go is my all time favourite thriller. It does something very unique that I can not get in to without spoilers. I will just say that it completely took me by surprise and continued to do so until the very last page.
I hope all of you who celebrate Easter have an amazing holiday filled with friends, family, and CHOCOLATE! Those who don't celebrate I hope you have a great weekend filled with the same things.