Top 5 Tuesday is hosted by the wonderful Shanah @ Bionic Book Worm.
Friendships are probably my favourite relationships to read about in fiction. I love the dynamics of a platonic relationship. That said, I am realizing there are not many friendships that truly stand out in my mind. I am sure there are many that I love that I am forgetting about. This week I will talk about five friendships that have stayed with me.
House and Wilson
I know that House is a TV show and not a book but I could not pass up the opportunity to talk about my favourite bromance. I am currently rewatching House for the first time since it originally aired and I love it even more than I did back then. My favourite thing is the friendship between House and Wilson. It is very reminiscent of Sherlock and Watson. There is no one sweeter than Wilson- I just want to give him a big hug. House depends on him and really loves him, though he would never admit it. I could go on and on about how much I adore them!
Ove and Parvaneh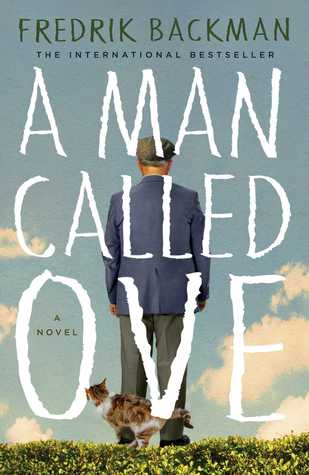 The great thing about the friendship between Ove and Parvaneh is the fact that it is so unlikely. Ove is a cranky older man who pushes people away, and Parvaneh is a warm, optimistic pregnant woman. She forces her way in to Ove's life and her determination to be a part of his life pays off. They begin to view each other as family and it is adorable to read.
Eleanor Oliphant and Raymond
This is another case of unlikely friendship where one person helps to bring the other out of their shell. Raymond understands Eleanor in a way that no one else does and pushes her out of her comfort zone. Their friendship is very endearing. I would love a book with Raymond as the main character, and Eleanor as a side character.
Emoni and Angelica
With the Fire on High has some of my favourite side characters, and one that stands out to me is Angelica. She is dynamic and hilarious. She is so supportive of Emoni and is not afraid to stand up for her. She also pushes Emoni out of her comfort zone and is not afraid of telling Emoni what she needs to hear. I looked forward to seeing her character on the page.
Carmen, Tibby, Lena, and Bridget
This group of girlfriends was probably the first fictional friends that I truly loved. I related to these girls and I often credit them with helping me to fall in love with reading. Each girl has a different personality and different interests, but they have great chemistry with one another. I appreciate that they have their ups and downs throughout the series but always end up coming back together.