Happy Valentine's Day everyone!  I hope you have a great day whether you are celebrating with a loved one, with your friends, or alone curled up with a book. I figured it was perfect day for a book tag.  I found this one Heather's blog, The Sassy Book Geek.
1. Stand Alone Book You Love
The Lonely Hearts Hotel by Heather O'Neill
There are so many books that I could have chosen for this question because I much stand alones over series.  I thought the title for this book was Valentine's Day appropriate for some. It is also a fantastic, atmospheric novel that does have a love story.  It was the best book that I read in 2017!
2. Dystopian Book You Love
The Immortal Rules by Julie Kagawa
This series is so underrated and it is one of my all time favourites.  I guess you would classify it more as a paranormal dystopian considering there are vampires. It is very dark and atmospheric, and has one of the most dynamic and hilarious villains ever.
3. A Book That You Love But No One Else Talks About
Genesis Begins Again by Alicia D. Williams
This book only game out in January, but it is making me sad that it is not getting more attention. It only has 99 reviews on Goodreads! That is why I will continue to bring it up any chance I get.  This is a book that needs to be read by everyone and put in the hands of young people.
4. Favourite Book Couple
Elizabeth Bennet and Mr. Darcy
No comment… you know this by now!
5. Book That Other People Love But You Haven't Read Yet
Jane Eyre by Charlotte Bronte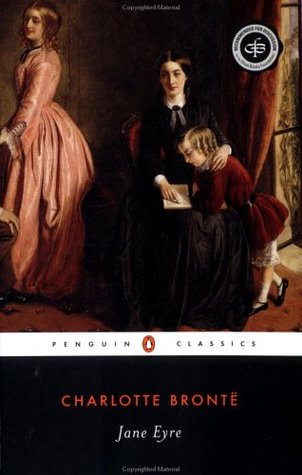 There are so many! I don't know what it is but if a book gets a lot of hype I get nervous to pick it up.  A lot of people says that Jane Eyre is their favourite classic and I know I am going to love it.  If you read my post about audiobooks on Monday, you know I have Jane Eyre on audio so I am hoping to get to it soon.
6. A Book With Red on the Cover
The Wedding Date by Jasmine Guillory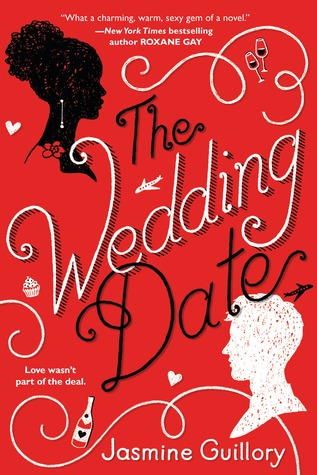 The cover for The Wedding Date is adorable, and so is the story inside.  It is the perfect book to read for Valentine's Day.  I found the relationship to be completely authentic and relatable. I can not wait to read Guillory's newest novel!
7. A Book With Pink on the Cover
The Greatest Love Story Ever Told by Megan Mullally and Nick Offerman
This question made me realize that I do not own a lot of books with pink covers! That is so strange… I am glad that this gives me another chance to talk about The Greatest Love Story Ever Told!  It is hilariously adorable and Megan and Nick truly are #couplegoals.
8. You were given a box of chocolate what fictional boyfriend/ or girlfriend would given them to you.
Darcy, Darcy, Darcy! The only fictional man for me!
9. You are single on Valentines Day. What book would you read? What TV show would you watch? What movie would you watch?
Book- The Hating Game by Sally Thorne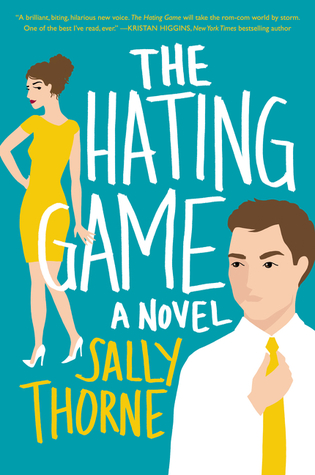 I love my romances to have great banter and the enemies to lovers trope, and The Hating Game has both.  It is adorable and has a lot of laugh out loud moments.  It is the perfect book to give you all of the mushy feels.
TV Show- The Office
Jim and Pam might be my favourite TV couple so I would have to gush over them on Valentine's Day.  Not that I need an excuse to watch The Office…
Movie- My Best Friend's Wedding
This is one of my favourite romcoms because it doesn't succumb to cliches.  There are so many iconic moments, and there is nothing better than watching Dermot Mulroney on Valentine's Day.
10. You are in the book store. All of a sudden you get shot with an arrow by Cupid. What new release will you love?
Romanov by Nadine Brandes
I am very much intrigued by this book (look at the cover!) and I have an eARC for it that I just started.  I am not sure how I feel about it yet but I really want to love it.  It has the potential to be very atmospheric and original.