I found this tag over on Awkward Aris and I thought that it would be the perfect way to wrap up 2018! I hope you all have an amazing New Year, and I look forward to connecting with you in 2019!
BEST BOOK YOU READ IN 2018?
Never Let Me Go by Kazuo Ishiguro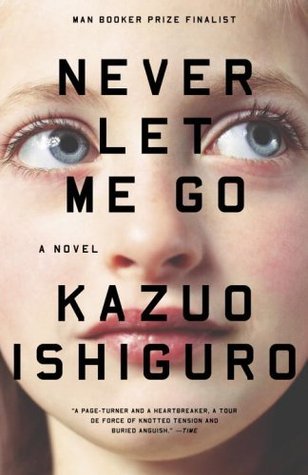 I have talked about how this is the best book I read this year a few times now! It stands out because it is a book that will make you think and will stay with you.  I posted a list of the best books I read in 2018 which you can read here if you are curious!
BOOK YOU WERE EXCITED ABOUT AND THOUGHT YOU WERE GOING TO LOVE MORE BUT DIDN'T?
A Little Life by Hanya Yanagihara
I have been wanting to read A Little Life for so long and I was told that it was going to be the most devastating book that I would ever read.  While yes, a lot of bad things happen, it was almost too much and I became desensitized to it.  I wasn't as connected to the characters or the story as I wanted to be because I knew terrible things were going to happen to them so what as the point!
MOST SURPRISING (IN A GOOD OR BAD WAY) BOOK YOU READ?
Saga by Brian K. Vaughn and Fiona Staples
I did not think graphic novels would be for me until I picked up Saga! I had heard so many good things about it and I felt a reading slump coming on and figured a graphic novel might help me snap out of it.  It worked! I ended up reading 8 of the 9 volumes this year!  It is very strange but in a really great and surprisingly heart-warming way!
BOOK YOU PUSHED PEOPLE TO READ THE MOST?
Eleanor Oliphant is Completely Fine by Gail Honeyman
This is one of those books that I am comfortable recommending to just about anyone.  I told my brother's girlfriend to read it and it became her favourite novel of the year! There is something funny and charming and so darn real about this story.  I think it is a book everyone will gain something from!
BEST SERIES YOU READ IN 2018?
Only Human by Sylvain Neuvel
Have I mentioned I am not a series reader? I am so bad at it! I only completed one series this year and it was the third and final novel in The Themis Files.  You might know by now that this is my favourite SciFi series and I thought Only Humans was a great final book.  I loved that it was more insightful than the first two books and I was satisfied with the ending!
FAVOURITE NEW AUTHOR YOU DISCOVERED IN 2018?
Miriam Toews
I have discovered so many amazing authors in 2018, but Miriam Toews instantly came to mind.  I love that she is a Canadian author and that she is writing from experience. I read two of her novels,  Women Talking and All My Puny Sorrows, in 2018 and thought both were exceptional.  She is a genius writer and her stories are raw and heartbreaking. I am hoping to read more from her next year.
BEST BOOK FROM A GENRE YOU DON'T TYPICALLY READ?
The Poppy War by R.F. Kuang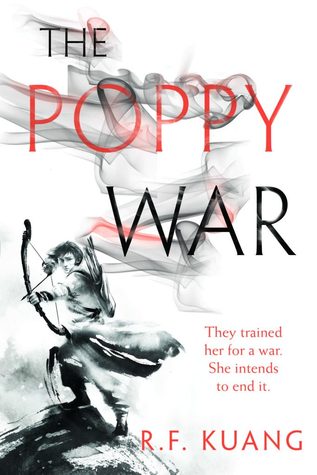 I am not a huge fantasy reader- especially not adult fantasy! I am so glad that I took a chance and picked this book up because it ended up being one of the best books I read this year.  It also opened my eyes to the fact that it is possible for me to fall in love with fantasy and I am hoping to read more in the new year!
FAVOURITE COVER OF A BOOK YOU READ IN 2018?
The Ensemble by Aja Gabel
Do I have to explain this one?! It is so beautiful and vibrant in person! It makes me happy to see it on much shelf.  I also thought it was a pretty good book as well!
MOST MEMORABLE CHARACTER OF 2018?
Eleanor Oliphant is Completely Fine by Gail Honeyman
I hate to repeat an answer but it is true! There was no character that stood out to me as much as Eleanor Oliphant did this year.  She is quirky and very real.  I loved living inside her head for 327 pages!
BOOK THAT SHOCKED YOU THE MOST?
Bad Blood by John Carreyrou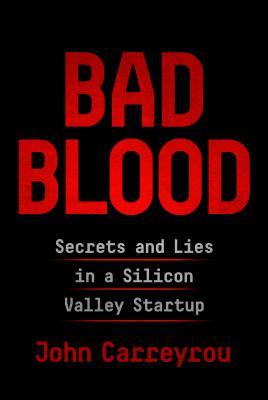 This is a surprising answer considering Bad Blood is non-fiction, but sometimes reality is stranger than fiction! I can not believe what Elizabeth Holmes was able to get away with and how many smart and successful people she was able to fool.  The more I think about it the more wild it seems!
BOOK THAT MADE YOU CRY/ALMOST CRY?
The Tattooist of Auschwitz by Heather Morris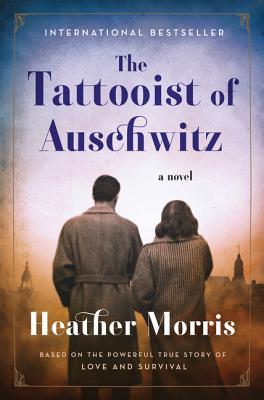 This is a book that make me cry both happy and sad tear! I love when a book can do that! Considering it takes place at Auschwitz, I was expecting it to be heartbreaking but the heartwarming moments took me by complete surprise!
SEQUEL YOU'RE MOST ANTICIPATING IN 2019?
The Dragon Republic by R.F. Kuang
This is the sequel to The Poppy War and I am counting down the days until it is released! I am really looking forward to seeing where R.F. Kuang takes this series and to return to this world!
BOOK YOU'RE MOST ANTICIPATING IN 2019?
The Nickel Boys by Colson Whitehead
I have mentioned a few times that my most anticipated novel is With the Fire on High by Elizabeth Acevedo (and it is still is), but I forgot that there was another book I am looking forward to just as much! Colson Whitehead wrote The Underground Railroad which I thought was pretty incredible.  The Nickel Boys sounds like it is going to be soul-crushing but I am very much looking forward to it!