2018 has been an interesting year of reading. I read 125 books so far this year from a wide-range of genres and discovered some new all time favourite novels. It was too difficult for me to narrow it down to just ten, so I didn't. Here are my top 11 books of 2018! This list is in no particular order- I love them all!
Never Let Me Go by Kazuo Ishiguro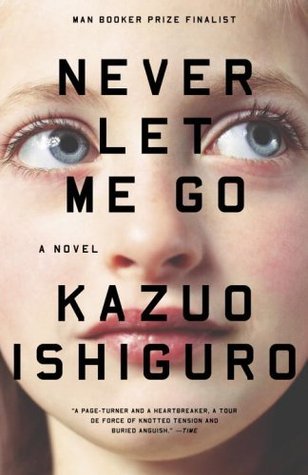 If you asked me my favourite book of the year I would not hesitate in saying that it was Never Let Me Go. It was one of the first books that I read at the beginning of the year, and it is the one book that I continue to think about. The writing is stunning, and I appreciated that the story is both plot and character-driven. Ishiguro brings up a lot of moral and ethical questions that I am still wrestling with. I can not think of another book that has impacted me in quite the same way as Never Let Me Go.
You have to accept that sometimes that's how things happen in this world. People's opinions, their feelings, they go one way, then the other. It just so happens you grew up at a certain point in this process.
The Tattooist of Auschwitz by Heather Morris
This is not just another WWII fiction novel! I have read so many of them, and The Tattooist of Auschwitz has managed to stand out. I love that it is based on true story and that the author conducted interviews with one of the people who inspired her character. It is a moving love story that brings hope to an otherwise hopeless situation. It was gut-wrenching but also beautiful.
How can someone do this to another human being? He wonders if for the rest of his life, be it short or long, he will be defined by this moment, this irregular number: 32407.
Woman Talking by Mariam Toews
I discovered Miriam Toews this year (I am currently reading another one of her novels- All My Puny Sorrows) and I am so thrilled that I did! It always makes me happy when I fall in love a book written by a Canadian author. Women Talking is not for everyone- it is a very disturbing and painful read, but it is powerful. It is based on a true story and gives victims a voice. It felt like I was in the room with these women deciding our next move and where to go from here. It was interesting to see their discussion and how they ultimately come to their final decision. Powerful doesn't even begin to describe it!
Earnest puts his head on her shoulder and she smooths his wild, white hair. He asks if the women are devils. No, says Agata, we are your friends. He asks if the women are plotting to burn down his barn.

No, Ernie, says Agata, there's no plot, we're only women talking.
The Poppy War by R.F. Kuang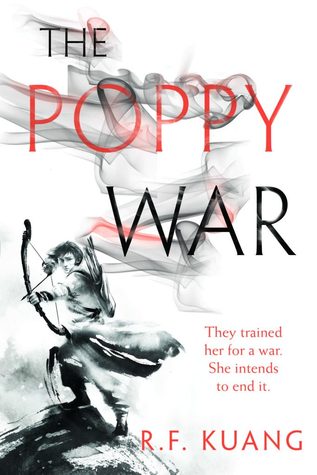 I am so happy that a fantasy novel has ended up on my best books list this year! Fantasy is not a genre that I am normally drawn to, so it takes a special book for me to truly fall in love with it. The Poppy War was a special book! The writing was fantastic, as was the world-building. I love that it is based on Chinese history, and has sparked my interest in a part of history that I knew nothing about. The characters are also dynamic and memorable. I can not wait for the sequel!
I have become something wonderful, she thought. I have become something terrible. Was she now a goddess or a monster? Perhaps neither. Perhaps both.
A Long Way to a Small Angry Planet by Becky Chambers
A Long Way to a Small Angry Planet has been very hyped, and it deserves it! There is something so special about this book and I have never read anything quite like it. It reminded me how brilliant SciFi can be! This is a book that is all about the characters and I adored each and every one. It was so interesting to see their dynamics and how, because each of them is a different species, their behaviours and their viewpoints are vastly different.
Humans' preoccupation with 'being happy' was something he had never been able to figure out. No sapient could sustain happiness all of the time, just as no one could live permanently within anger, or boredom, or grief.
The Guernsey Literary Potato Peel Pie Society by Mary Ann Shaffer
This book was just so stinking charming! I think I had a smile on my face the whole time I was reading it! There were also some heartbreaking moments, but overall it is a sweet and heartwarming novel. I love that the story is told through a series of letters which made it feel as though these were real characters- and I wish that they were! I also appreciated the role that books played in the story.
Perhaps there is some secret sort of homing instinct in books that brings them to their perfect readers. How delightful if that were true.
The Kiss Quotient by Helen Hoang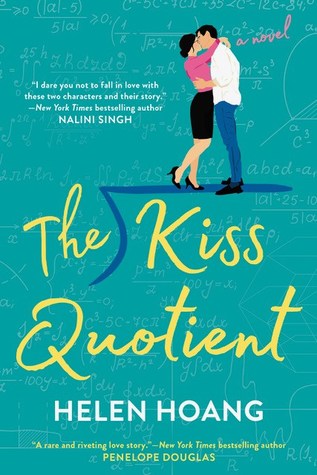 The Kiss Quotient has become my favourite romance! It is so adorable and the two characters have such great chemistry. What I truly appreciated about this novel is that I loved the characters both as individuals, and as a couple. It was so entertaining to read about their dynamic and to see how they navigated their feelings for one another. There were some moments of severe second-hand embarrassment, but that just made it all the more relatable!
Michael was mint chocolate chip for her. She could try other flavors, but he'd always be her favorite.
Tin Man by Sarah Waters
When I read Tin Man back in May I predicted that it would end up on this list, and now here we are! There is something about this novel that is so quietly beautiful. It is an almost love story, which is not something I read about very often, but is something a lot of us have probably experienced. I also loved that while it is about romantic love, it is also about the power of friendship. There is so much heart and emotion packed in to this short little novel!
I haven't cried. But sometimes I feel as if my veins are leaking, as if my body is overwhelmed, as if I'm drowning from the inside.
The Names They Gave Us by Emery Lord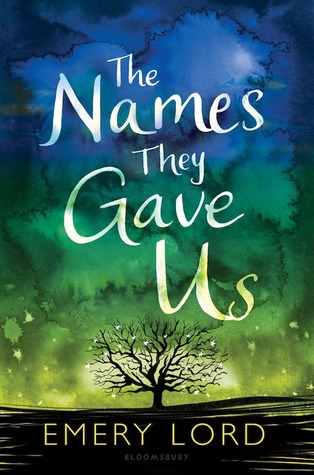 When I picked up The Names They Gave Us I was not expecting to fall in love with it as much as I did! I have discovered that I like books set at summer camps- which this one was. The characters are flawed and so damn real! It was interesting to see them navigate their friendships. Do not let the setting fool you- this is an extremely emotional read! There is something about this book that just rang so honest and true.
The world moves twice as fast. Or twice as slow. It's hard to tell when it feels like you're watching your own life instead of living it.
Eleanor Oliphant is Completely Fine by Gail Honeyman
Eleanor has become one of my all time favourite characters! It was such a joy to live inside her head for awhile. I loved reading her thoughts and seeing her character growth. I laugh with her, cried with her, and cheered for her. I also loved her sense of humour, which caught me completely off guard. Her inner dialogue was often hysterical! This is one of the few books that I would read again and again! I have recommended it to a few people and everyone who has read it has loved it as well!
Although it's good to try new things and to keep an open mind, it's also extremely important to stay true to who you really are.
The Poet X by Elizabeth Acevedo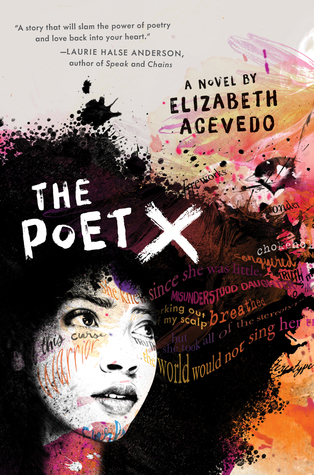 You are probably not surprised to see The Poet X on this list! I have talked about this book so many times since I read it this summer. I am so thrilled that is it appearing on a lot of Best Book of the Year lists and it even won the National Book Award for Young People's Literature- so well-deserved! I am often hesitant about books written in verse, but The Poet X could not have been told another way- it was perfect! I loved seeing Xiomara Batista discovering her strength and her voice.
I only know that learning to believe in the power of my own words has been the most freeing experience of my life. It has brought me the most light. And isn't that what a poem is? A lantern glowing in the dark.
Reflecting back on my favourite books truly highlighted what a great reading year it has been for me! I am thrilled that such a variety of genres ended up on my favourites this year- including romance, science fiction, fantasy, and historical fiction!
What were your favourite books of the year?