Top 5 Tuesday is hosted by the wonderful Shanah @ Bionic Book Worm.
I love this week's topic! I do not usually think to much about book titles, but there really are a lot of good ones out there.  I have realized that I love when a book title is meaningful and it always makes me excited when the titled shows up somewhere in the book.
Turtles All the Way Down by John Green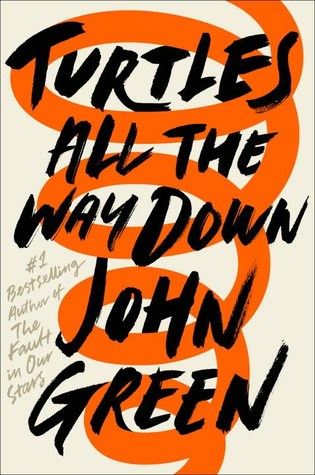 When I first heard this title I thought it was a little ridiculous but then I looked up the meaning and thought it was clever.  Here is a reference to Turtles All the Way Down that you can find in Stephan Hawking's book A Brief History in Time"
A well-known scientist (some say it was Bertrand Russell) once gave a public lecture on astronomy. He described how the earth orbits around the sun and how the sun, in turn, orbits around the center of a vast collection of stars called our galaxy. At the end of the lecture, a little old lady at the back of the room got up and said: "What you have told us is rubbish. The world is really a flat plate supported on the back of a giant tortoise." The scientist gave a superior smile before replying, "What is the tortoise standing on?" "You're very clever, young man, very clever," said the old lady. "But it's turtles all the way down!"
The Lonely Hearts Hotel by Heather O'Neill
You may know by now that The Lonely Hearts Hotel is one of my favourite novels, and I never would have picked it up if it were not for that title. I saw it at the bookstore and was instantly intrigued. This is a very heavy and heartbreaking love story that has stayed with me.
I Am, I Am, I Am: Seventeen Brushes with Death by Maggie O'Farrell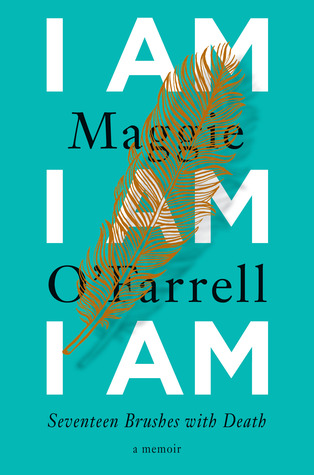 Is that title not so intriguing? Seventeen brushes with death! I absolutely loved this memoir, and Maggie O'Farrell does indeed share her seventeen brushes with death, and they range in intensity. The title "I Am, I Am, I Am" is also taken from Sylvia Plath's Bell Jar, which I thought was pretty cool.
The Both Die at the End by Adam Silvera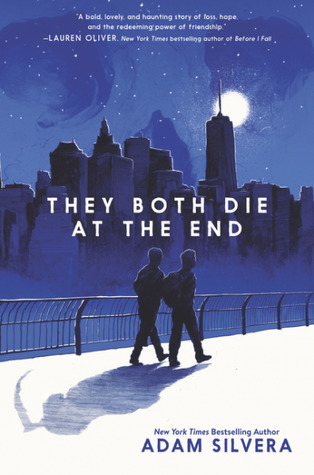 The title is potentially a spoiler! I thought that was a really creative choice.  This is the one instance where the title actually affected by reading experience. I kept thinking and hoping that the title would end up being a lie.  So clever!
Every Heart a Doorway by Seanan McGuire
This is another case where the title caught my attention before I knew anything about the actually book.  There is something charming and dreamy about this title.  The book is also fantastic and I like how the idea of doorways in to other realms in referenced in the title.