There are those rare occasions when I finish a book and think "Wow that was unique experience." I thought I would share with you some of the books that I found utterly original in format and/or the way that they are told. These books were more than just great books, they created a memorable experience for me. I love when authors do something different.
Night Film by Marisha Pessl
Night Film is a thriller/horror novel that is told through a series of pictures, webpages, case notes, etc. It made if feel like I was investigating a real life situation. This could have easily been gimmicky but I thought it was genius. This is one of the creepiewrd most chilling books that I have ever read. It is one of the only books to give me nightmares.
Sleeping Giants by Sylvain Neuvel
I often credit Sleeping Giants for being the book that made me fall in love with SciFi. This is another book that is told through mixed-media including interviews and journal logs. It also has an unnamed narrator who was so intriguing and one of the most mysterious and memorable characters I have read.
Illuminae by Amie Kaufman and Jay Kristoff
Yet again, Illuminae is told through mixed-media which truly added to the story. This book is full of action and was just plain fun to read. There was a moment at the end that made my jaw drop and I have never had such conflicting feelings about a character as I do about AIDAN who is actually an AI.
You by Caroline Kepnes
There has never been a book that has gotten under my skin as much as You. It is told in the second person and you feel like you are inside the head of the main character, who is completely twisted. I highly recommend the audiobook for this one. This is a book that I won't soon forget.
The Victorian and the Romantic by Nell Stevens
There was something about this memoir that felt special to me. It is told in alternating chapters with one chapter following the story of Nell Stevens, the author, and the other chapter following the life of Elizabeth Gaskell, who wrote the book North and South. It was interesting to see how these two women's lives paralleled one another even though they lived 200 years apart.
The Poet X by Elizabeth Acevedo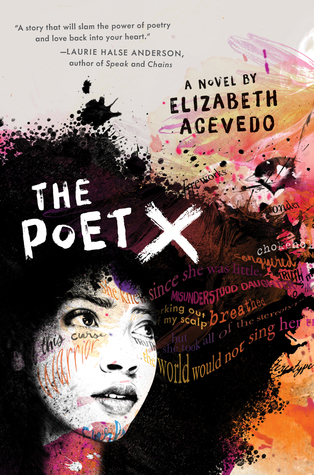 I listened to The Poet X on audiobook, and I would recommend doing the same. It is told in verse and is about a teen girl who discovers her love of poetry. Stories told in verse can be hit and miss for me, but The Poet X nailed it.
Long Way Down by Jason Reynolds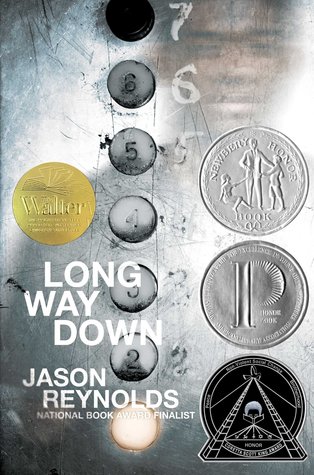 Long Way Down is a short but powerful book. The entire thing takes place during an elevator ride and I found it to be very moving. What Jason Reynolds was able to accomplish in to such a short book is incredible.
Annihilation by Jeff Vandermeer
Annihilation is hands down the weirdest and wildest book I have ever read. There are so many WTF moments! Weird fiction is a genre that I am just getting in to and it appears as though Jeff Vandermeer is a master at it. Just thinking about this book right now has me scratching my head.
Nutshell by Ian McEwan
The narrator of Nutshell is an unborn child who is listening to its mother plotting to murder its father. I thought it was a completely original perspective and I am always blown away by Ian McEwan's creativity.
I would love to know which book gave you a unique reading experience. I am always on the hunt for books that do something original and creative!