WWW Wednesday is hosted by Sam @ Taking on a World of Words! All you have to do is answers the following three questions:
What are you currently reading?
What did you recently finish reading?
What do you think you'll read next?
Currently Reading-
The Humans by Matt Haig
I am still reading The Humans! Between school and Canadian Thanksgiving, I have not had a lot of time to read a physical book.  Still really loving this one though and I hope to be finished with it soon!
Toil & Trouble edited by Tess Sharpe
I have really started to love anthologies, and I will read just about any book that is about witches, so Toil & Trouble is perfect for me.  I have only listened to the first story but really enjoyed it and I have heard so many amazing things about this collection.  So excited to be reading it!
Just Finished-
We Have Always Lived in the Castle by Shirley Jackson
I am happy that I have finally read a book by Shirley Jackson! This was the perfect book to get me in to the Halloween spirit.  It was so creepy and eerie.  Some of the most interesting characters I have ever read.  I can not wait for the adaptation!
Sawkill Girls by Claire Legrand
This book was so weird, but in a good way! I so appreciated the diversity in this novel, which is hard to find in horror.  I also LOVED the feminist spin that this book had.  I a all about badass female characters and female friendships.  This book was very graphic at some points and I was reading it while home alone and it really started to freak me out! There are a few things that confused me, but overall I highly recommend it!
The Grownup by Gillian Flynn
I want to love Gillian Flynn's books but they always end up being average for me.  This book is only 64 pages and I thought that it was enjoyable enough and did some clever things at the end, but it was nothing special or unique.  I am determined to fall in love with one of her books though, and I only have Dark Places left!
Reading Next–
The Silence of the Girls by Pat Barker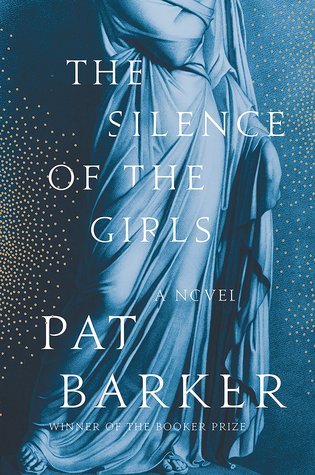 Penguin Random House Canada just sent me a copy of this book and I instantly changed my reading plans to make this a priority.  It sounds so amazing and I have been hearing great things about it.  I am in the mood for Greek Mythology so this came at the perfect time!
Have you read any of these books? What did you think?