I am so happy to be participating in J.W. Martin's weekly meme First Impression Friday.
First Impression Friday will be a meme where you talk about a book that you JUST STARTED! Maybe you're only a chapter or two in, maybe a little farther.
Based on this sampling of your current read, give a few impressions and predict what you'll think by the end.
The Tattooist of Auschwitz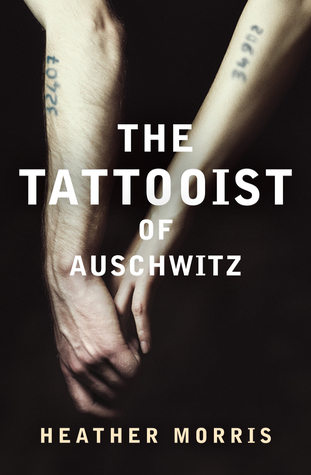 How can someone do this to another human being? He wonders if for the rest of his life, be it short or long, he will be defined by this moment, this irregular number: 32407.
Harper Collins Canada recently sent me The Tattooist of Auschwitz and I just picked it up and read 80 pages in one sitting.  It is a short book (under 300 pages) but I think it is going to be a very powerful read.  WWII fiction is one of my favourite subgenres but I  have read so many of them that I am more selective about which ones I read these days.  I am always looking for books that take a unique look at WWII.  I have never read a book about a tattooist in a concentration camp, and it is really interesting and harrowing so far.  This novel is based on a true story.  The author conducted interviews with a woman who inspired one of the characters.  I love that the book is about a love story that develops under such horrible conditions.  There is some hope in that.  I have a feeling that The Tattooist of Auschwitz is going to be a five star reads for me.  It is reminding me why I love WWII fiction so much!