There are so many amazing books out there that it can be almost overwhelming at times. I try to only add books to my TBR that I am truly interested in reading, and I thought it might be fun to share some of the reasons why I might add a book to my TBR shelf. I
Reviews
This is probably to most obvious! I will look at a book's star rating and read a few spoiler-free reviews (both positive and negative) before I add it to my TBR. I do take the average rating on Goodreads with a grain of salt because it is so subjective. I think reading reviews from readers with similar readings tastes as me is very helpful. There are definitely a few reviewers on Goodreads who I trust.
Example: The Great Believers by Rebecca Makkai
Fellow Blogger Recommendations
Since I started blogging, recommendations from fellow bloggers and people in the comments are probably the main reason that my current Want to Read shelf on Goodreads is sitting at 461 books. I love that I am recommended books that I never would have found on my own and it has lead me to find new favourites!
Example: Sweetpea by C.J. Skuse
Gut Instincts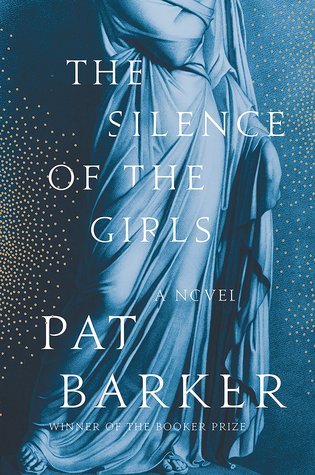 I am definitely a believer in following your gut. There are some books that I come across that stick out to me for reasons that I can not put my finger on. Usually when I end up reading books like this, I really enjoy them. This was the case for both Swimming Lessons by Clare Fuller and The Lonely Heart's Hotel by Heather O'Neill. They are two books I knew nothing about but I was compelled to by them, and they have become two of my favourite books of all time.
Example: The Silence of the Girls by Pat Barker
Gorgeous Cover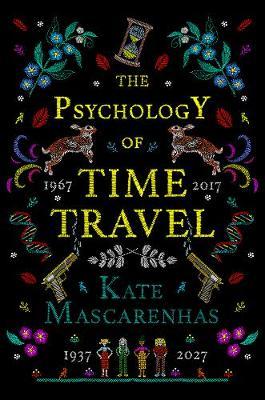 I am not going to lie- I judge a book by its cover! There are definitely books on my TBR that I know little to nothing about but the cover is so stunning that I instantly clicked the 'Want to Read' button. I am not ashamed!
Example: The Psychology of Time by Kate Mascarenhas
Author I Love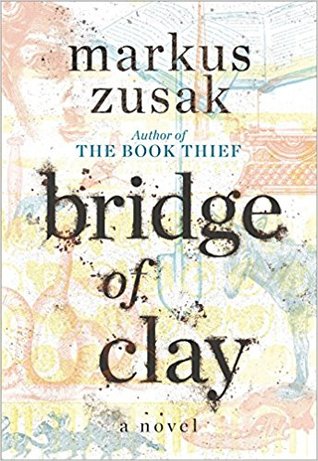 There are a few authors that I just adore and I will read absolutely anything that they write. These authors include Mitch Albom, Khaled Hosseini, and Lisa Genova, just to name a few. I am also more compelled to add a book to my TBR if I have enjoyed a book by the author in the past. It means that I enjoy their writing style and their characters, so there is a good chance I will enjoy their other books as well. This is definitely not fool-proof because I have been let down in the past.
Example: Bridge of Clay by Markus Zusak
The Hype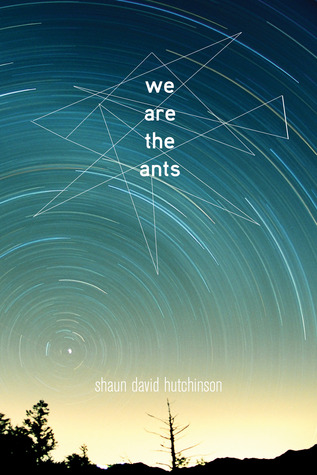 If there is a book that I am not particularly interested in but it seems as though everyone is talking about it and raving about, there is a good chance I will still add it to my TBR. I have found amazing books this way but I have also been burned by this. I have come to the conclusion that I should not give in to the hype if it is a book that I really do not think is for me. I am looking at you City of Bones!
Example: We Are the Ants by Shaun David Hutchinson
Podcasts
I have really been in to bookish podcasts lately, particularly the Book Riots ones and Anne Bogel's What Should I Read Next. They share so many intriguing recommendations and I just sit there listening to them with my Goodreads open. This has been one of my main sources of recommendations lately!
Example: Trail of Lightening by Rebecca Roanhorse
My Buzzwords
I am thinking about writing a separate post all about my buzzwords, but there are certain words that if they are used to describe a book make it instantly appeal to me. A few of those words are atmospheric, 1920's, gothic, circus, and friendship. Is there are book that has all of those things because if there is I need to read it ASAP. I will definitely elaborate more on this in a future post.
Example: Radio Girls by Sarah-Jane Stratford
These are just some of the reasons that will compel me to add a book to my TBR! The examples that I shared are books that are currently on my TBR. If you have read any of them, please let me know whether or not you enjoyed them! I would also love to know what makes you want to pick up a book!