I saw this tag over Avery's blog (Book Deviant) and I really thought that the questions were interesting so I had to do it! It will give you the chance to learn a little bit more about my bookish habits, which is always fun!
What do you like about buying new books?
This might sound cheesy, but I absolutely love coming home after buying a new book and adding it to my shelves. I will take any chance that I get to play around with my shelves. It is a bit more tricky these days since I am running out of room for them! I also love looking the book up on Goodreads, taking pictures of it for bookstagram, and talking about it on twitter. It is so wonderful that I now have a community who understands that feeling you get when you acquire a new book!
How often do you buy new books?
I buy books at random. It is very rare that I plan to go to the bookstore with a particular book in mind. I will go to Starbucks with a friend and end up in the bookstore and just have to buy something, or I will be at Costco, so of course I will peruse the book section, and I can not pass up a good deal. I discovered an amazing used bookstore in my city recently so I do go there more often these days. You never know when I might add a book to my collection!
Bookstore or online book shopping–which do you prefer?
I much prefer bookstores, and it is extremely rare that I will shop online! I haven't ordered from Book Outlet in almost a year (even though I have a full shopping cart on there) and I have only ever ordered books on Book Depository for giveaways. I do not recall ever actually ordering a book on Amazon because I am in Canada and do not find the deals that great. There is something about the experience of being in a bookstore that is part of the fun of getting new books for me!
Do you have a favorite bookshop?
I have two favourite bookstores in Ontario (my province), but unfortunately they are not in my city so I rarely have a chance to go to them.
The first one is The Sarnia Book Keeper. I love their selection and their instagram is really great as well. There is a staff member there who has very similar reading tastes to me so I will often go on their website and browse her recommendations!
The second one is the Village Bookshop which I just think is so charming! They have a very limited selection, but the staff is amazing and I have recommended me some of my favourite books.
Do you preorder books?
I have never actually preordered a book! I think the main reasons is because I rarely buy books online. I really should think about starting to do this because I know how helpful it is to the author.
Do you have a monthly book buying limit?
Nope! I think I am usually pretty good about not going too crazy because I do not like having too many unread books on my shelves. I try to read the books that I have, but since I have started blogging my TBR pile is a bit bigger than I would like it to be!
How big is your wishlist?
I do not really keep a wishlist, but my Want to Read shelf on Goodreads has 461 books! That is ridiculous!! I can't believe there are that many books on there, especially since I went through it recently and cleared off books I am no longer interested in.
Which three books from your wishlist do you wish to own now?
Three of the books that I really wished I owned are ones that are not even released yet but I am counting down the days!!
I read The Essex Serpent by Sarah Perry last year and it was incredibly atmospheric. It is a book that I have come to appreciate more with time. Melmoth sounds dark and I think it is going to be a fantastic read for Fall. October 16th can not come soon enough!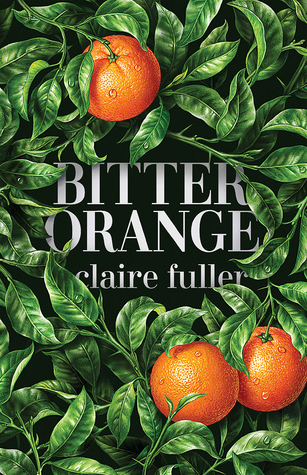 Claire Fuller wrote Swimming Lessons which was one of my favourite books of last year. I have been hearing amazing reviews for her new book and look how amazing that cover is! I am so excited for October 9th!!
Bridge of Clay by Markus Zusak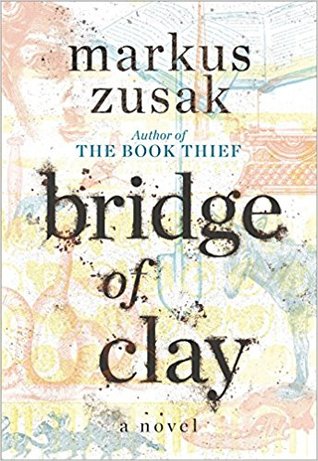 Do I even have to explain this one? Markus Zusak wrote The Book Thief and I will read anything that he writes. It also comes out October 9th, so that is going to be an excited and expensive day for me!