WWW Wednesday is hosted by Sam @ Taking on a World of Words! All you have to do is answers the following three questions:
What are you currently reading?
What did you recently finish reading?
What do you think you'll read next?
Currently Reading-
The Oyster Thief by Sonia Faruqi
I am participating in my first blog tour ever for The Oyster Thief so look out for that post on October 4th! I am only 70 pages in to it so far but it very interesting.  The world-building is fantastic, and mermaid stories can often feel cliche but this is a unique take on them.  The incredible amount of research that Sonia has done is very evident.  The main character's best friend is a whale shark, so that is delightful! I am enjoying the two perspectives and can not wait for the characters to meet!
A Monster Calls by Patrick Ness
I am finally doing it! I am reading A Monster Calls! I am not very far in to it but I can already tell this is going to be an emotional journey.  It is really beautifully written, and I predict it is going to become a new favourite.
Just Finished-
Women Talking by Miriam Toews
I have already posted a review of Women Talking so please check that out if you want more of my thoughts.  This book was heart-wrenching but also surprisingly hopeful.  The subject matter is very heavy, but the characters manage to still have a lightness about them.  I think that Miriam Toews did a wonderful job giving victims a voice.
The Sun Does Shine: How I Found Life and Freedom on Death Row 
by

 Anthony Ray Hinton
The Sun Does Shine was incredible but it also made me extremely angry.  It took me awhile to get through the first half of the book because the injustices that occurred made me so angry I couldn't see straight.  It is so remarkable how Anthony Ray Hinton has managed to remain an inspiring and compassionate person.  I was honoured to hear is story, and I think this is a book that everyone should read.
84, Charing Cross Road by Helene Hanff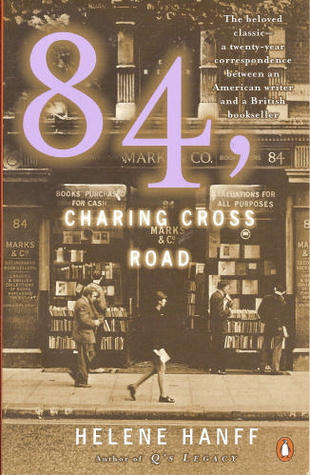 84, Charing Cross Road was a joy to read.  This is a book for book lovers, which, if you have been around my blog long enough, you know is the way to my heart.  This book "brings together twenty years of correspondence between Helene Hanff, at the time, a freelance writer living in New York City, and a used-book dealer in London at 84, Charing Cross Road." It is a short read so do yourself a favour and pick it up!
Reading Next–
The Victorian and the Romantic by Nell Stevens
I said that I was going to read The Victorian and the Romantic last week but The Oyster Thief arrived and I wanted to read it ASAP.  I still very much want to read this book so I will be picking it up next.
Have you read any of these books? What did you think?
Thank you to Penguin Random House Canada for sending me a copy of Women Talking, The Oyster Thief and The Victorian and the Romantic in exchange for an honest review.